Daman Hamlin, the Buffalo Bills safety, suffered a cardiac arrest during the game on Monday after tackling Cincinnati Bengals receiver Tee Higgins. According to reports, Higgins' helmet hit Hamlin right in the chest after which he managed to stand on his feet but fell on his back seconds later.
According to a statement released by the Bills, Hamlin's heartbeat was restored on the field before he was transported in an ambulance to the UCMC for further testing and treatment. Up until this point, he remains in critical condition.
"His heart had went out so they had to resuscitate him twice. They resuscitated him on the field before they brought him to the hospital and then they resuscitated him a second time when they got him to the hospital," Hamlin's uncle, Dorrian Glenn told CNN.
"Damar Hamlin spent last night in the intensive care unit and remains there today in critical condition at the University of Cincinnati Medical Center. We are grateful and thankful for the outpouring of support we have received thus far," the Bills stated on Twitter on Tuesday. He remains there "as his health care team continues to monitor and treat him."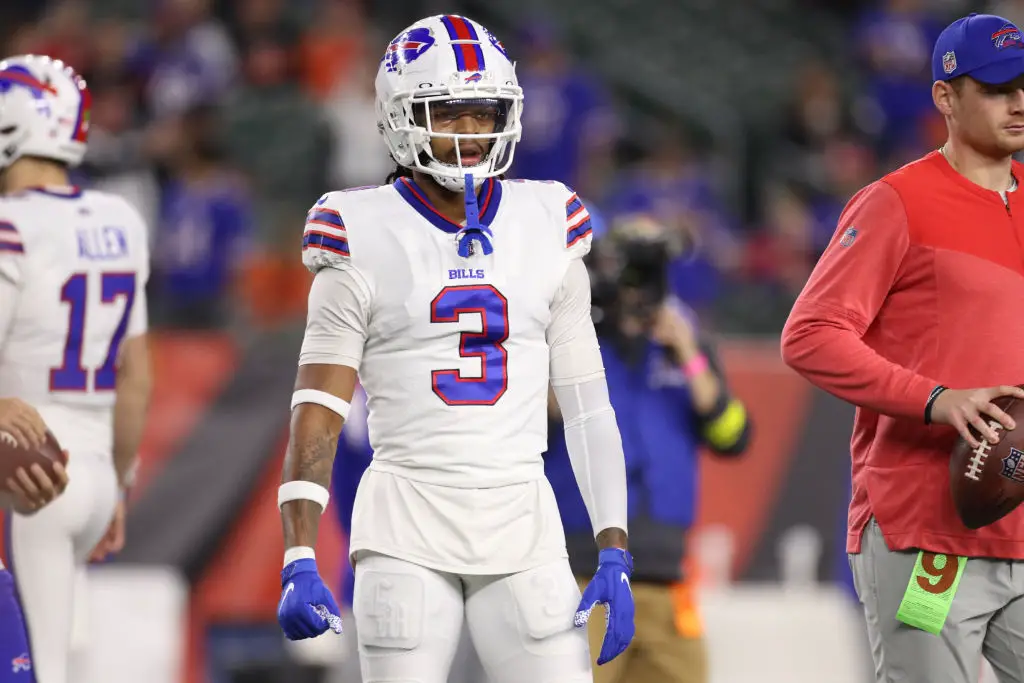 Jordon Rooney, Hamlin's representative, wrote on Twitter: "His vitals are back to normal and they have put him to sleep to put a breathing tube down his throat. They are currently running tests. We will provide updates as we have them."
Bengals and Bills fans gather outside UC Medical Hospital for Damar Hamlin tonight. No further update tonight, or word on when to expect an update tomorrow. pic.twitter.com/anVjkQrERK

— Matt Couch (@RealMattCouch) January 3, 2023
Hamlin's family took to the social media to share their gratitude to everyone who reached out to them writing they are "deeply moved by the prayers, kind words, and donations from all over the country."
Do not share the video of the Damar Hamlin hit or his collapse.
We know his heart stopped on that field They don't know if he'll make it. Don't share the footage for likes and retweets.
Share his YouTube video pic.twitter.com/veJCuH2sIO

— DripMarvel PEAK CINEMA+ 🎥 (@drip_marvel) January 3, 2023
24-year-old Hamlin joined the Bills in 2021 and was a sixth-round pick of the Bills in that year's NFL Draft.
Damar Hamlin's friends speaking on the great man that he truly is, is something we all need to hear tonight.

Damar Hamlin's charity is now up to over $3 million raised and over 100k donors.

Keep praying 🙏 pic.twitter.com/IhQdmpLaL3

— NFL Rookie Watch (@NFLRookieWatxh) January 3, 2023
He has drawn the attention of many with his annual Christmas Toy Drive. He has done this even before he started playing football professionally. Hamlin had started a GoFundMe page in order to raise money and buy toys for the children in his hometown of McKees Rock, Pennsylvania. His initial goal was $2,500 but following the incident he suffered, donations came pouring in and rose to over $6 million.
In 2020, Damar Hamlin started a GoFundMe to purchase toys for children in his community. The initial goal was $2,500.

Tonight, it has garnered more than a million dollars in donations ❤️ pic.twitter.com/1pAnvUETyP

— ESPN (@espn) January 3, 2023
According to Jordon Rooney, a spokesperson for Hamlin's family, Damar is a "fighter" and his family is in "good spirits."
"We're obviously just taking it minute by minute, hour by hour," Rooney shared in an interview with Good Morning America.
Our thoughts are with Hamlin as we pray for his full recovery.
Please SHARE this article with your family and friends on Facebook.
Bored Daddy
Love and Peace