It's more than common to see video's and on television when horses dive into rivers and jump over obstacles, bound over hills and race to the end of a course. But, instead of just jumping bars and trenches, this talented horse begins to dance, how amazing!
Dressage is the classic art of dancing horses, this skill known to the equine world and especially know by this horse! Dressage may seem like a new sport to some people, it's in fact a worldwide phenomenon.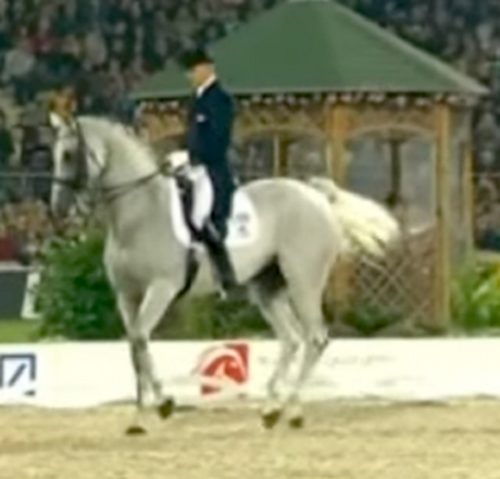 Dressage competition is a very high level, disciplined sport and its judged on the control and grace of the movements made by the seamless harmony of horse and rider working in unison together to perform carefully crafted plan of predefined movements.
It is the judge's responsibility to give guidance to the rider to tell them if they have consolidated the horses correct training enough at the level required before advancing.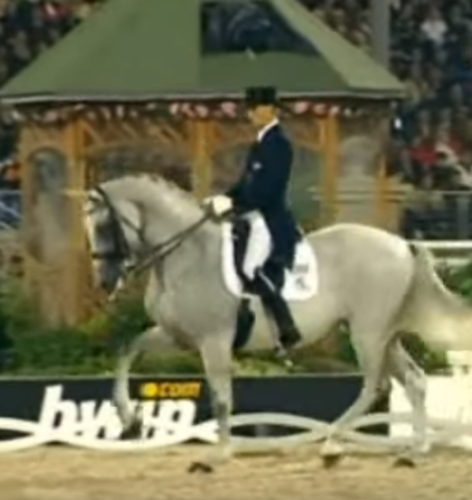 The rider in this amazing routine, Andreas Helgstrand, working with his trusty steed, Blue Hors Matine, have worked through their paces for many hours of patient training before they can enter into a competition.
They are demonstrating their grace and perfection in the freestyle dressage at WEG2006, and have even advanced to the finals.
When the music changes so do the horse's movements. It's truly amazing to watch and see what can be achieved with years of training for both horse and rider!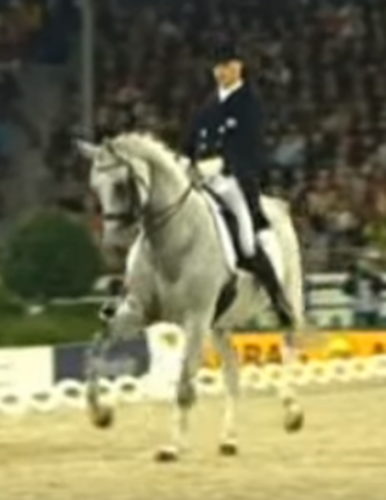 The music is quite typical of a dressage routine, and well choreographed, but, nevertheless it is completely entertaining. In one section fans in the audience can't believe their eyes, we can't even dance like that!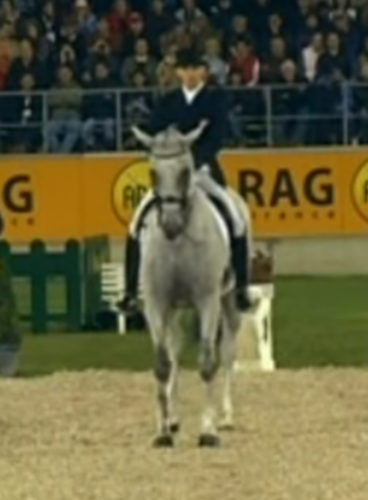 Not only does the routine receive high marks from the judge, but the stunning horse looks amazing performing his dressage routine, and the icing on the cake, the crowd goes wild at the end.
It's crystal clear that Andreas amazing dressage performance shows that he and his horse share a passion for music and the love of performing!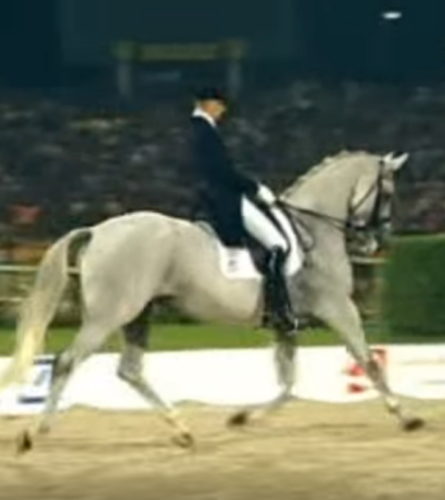 See for yourself:
What do you think about this horse's awesome dance routine? SHARE AWAY!