Because of one reason or another, many people believe that they have the right to judge others without ever trying to walk a mile in their shoes.
Most times, the negative comments we make about others cause pain and affect their self-esteem, but are we really aware of that?
Eliana Rodriguez, who had a daughter, was expecting her second bundle of joy. She and her husband were over the moon.
In anticipation of holding her baby in her arms, Eliana decided to document her journey by posting plenty of photos of herself and her bump on the social media. She was eager to show her friends and followers how her pregnancy was going, but instead, she faced hard times because of what people had to say of her appearance while pregnant.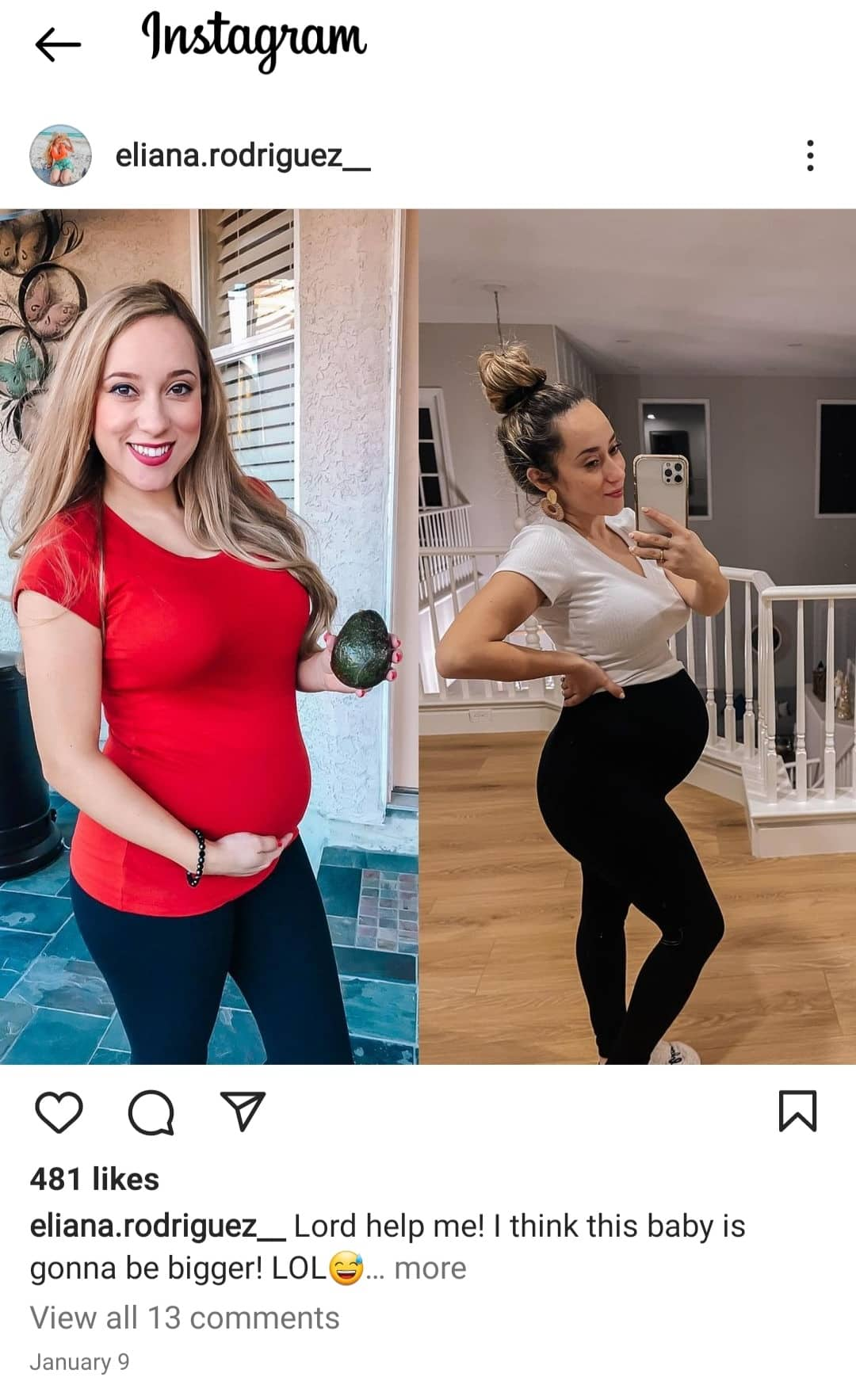 One thing was certain, her belly was pretty unique and unlike any other belly most people have ever seen.
For one, her stomach was quite big which made many assume that she was in fact carrying twins or ever triplets. Many even advised her to go and check whether doctors missed spotting another baby.
People said things like, "You are huge" "Why does her stomach look like that?" "Omg it was just one baby???????" and "It's like she doesn't have ANY stomach muscles to support the weight of the baby."
Many assumed that she had a hard time dealing with her big belly and said she looked "too fat."
"Never seen [someone's] pregnancy belly get this way unless there was twins!!!" one person wrote, while another said: "I have [never] seen anyone able to lift their baby like that in their tummy."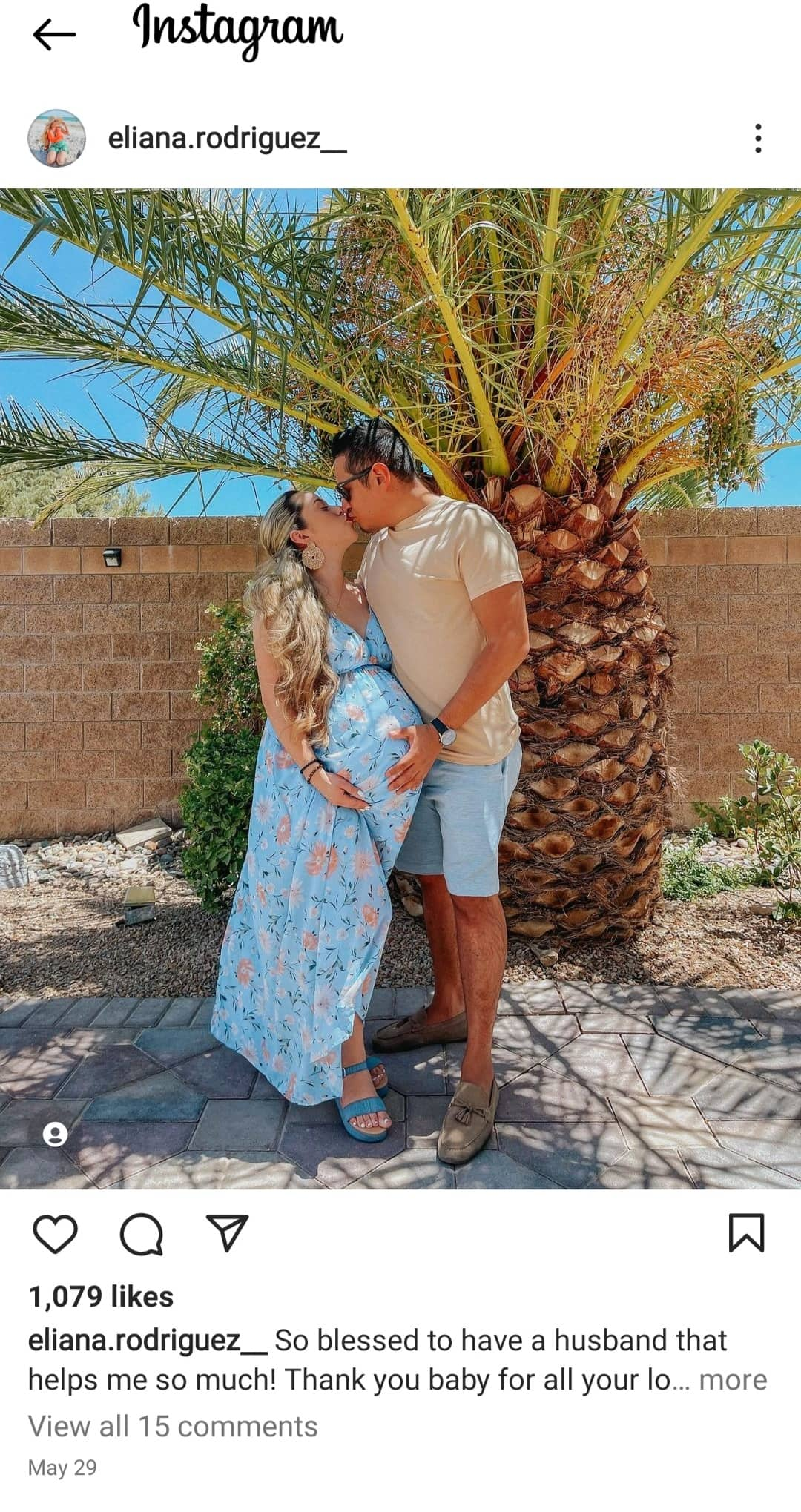 All these comments interfered with this mom's excitement. She just couldn't believe that some people could be so mean. "I was so excited that I wanted to share—we had been trying for a second baby and hoping for a boy and I am an open person," she told Today.
The truth is that every belly out there that carries a souls inside is a beautiful one. Even if some of them are a bit bigger that we are all used to seeing, or they have a strange form, you never tell an expecting mother that her baby bump is not appealing.
Eliana tried to explain that her belly was in fact a normal size according to doctors, considering she measures 4'11" with a short torso.
"I was never rude back," Rodriguez explained. "I'd answer, 'Yes, I am huge and it's hard.'"
Once she shared how she felt regarding the comments, many took their time to cheer her up with some lovely words of support.
"Twins or not twins no one should harshly judge, or negatively comment about a woman's pregnant belly… different women are built differently," one Instagram user wrote.
"It's SO annoying. I've noticed people say this to almost every pregnant woman… There's a whole baby in there, what do they expect," another person wrote in Eliana's defense.
Speaking to 7Life, this mom said, "Pregnancy can come in all shapes and sizes, it's something we cannot control, and to have someone say I look gross is shocking especially from another woman." She then added, "As women we should uplift and empower each other, not the opposite. Pregnancy is a beautiful journey and such a special moment."
There were some concerns that Eliana had polyhydramnios, a condition with too much amniotic fluid around the baby during pregnancy. However, after running some tests, doctors assured her she didn't really have the condition. "They did check the amount of fluids and checked the baby's size," she said.
When the time finally came for Eliana's son to be born she was taken to the Centennial Hills Hospital Medical Center.
Things seemed perfect at first, but then, all of a sudden, the baby's heart rate dropped and doctors prepared her for C-section. However, ones in the operating room, the heart rates got back to normal and Eliana gave birth naturally after only two pushes.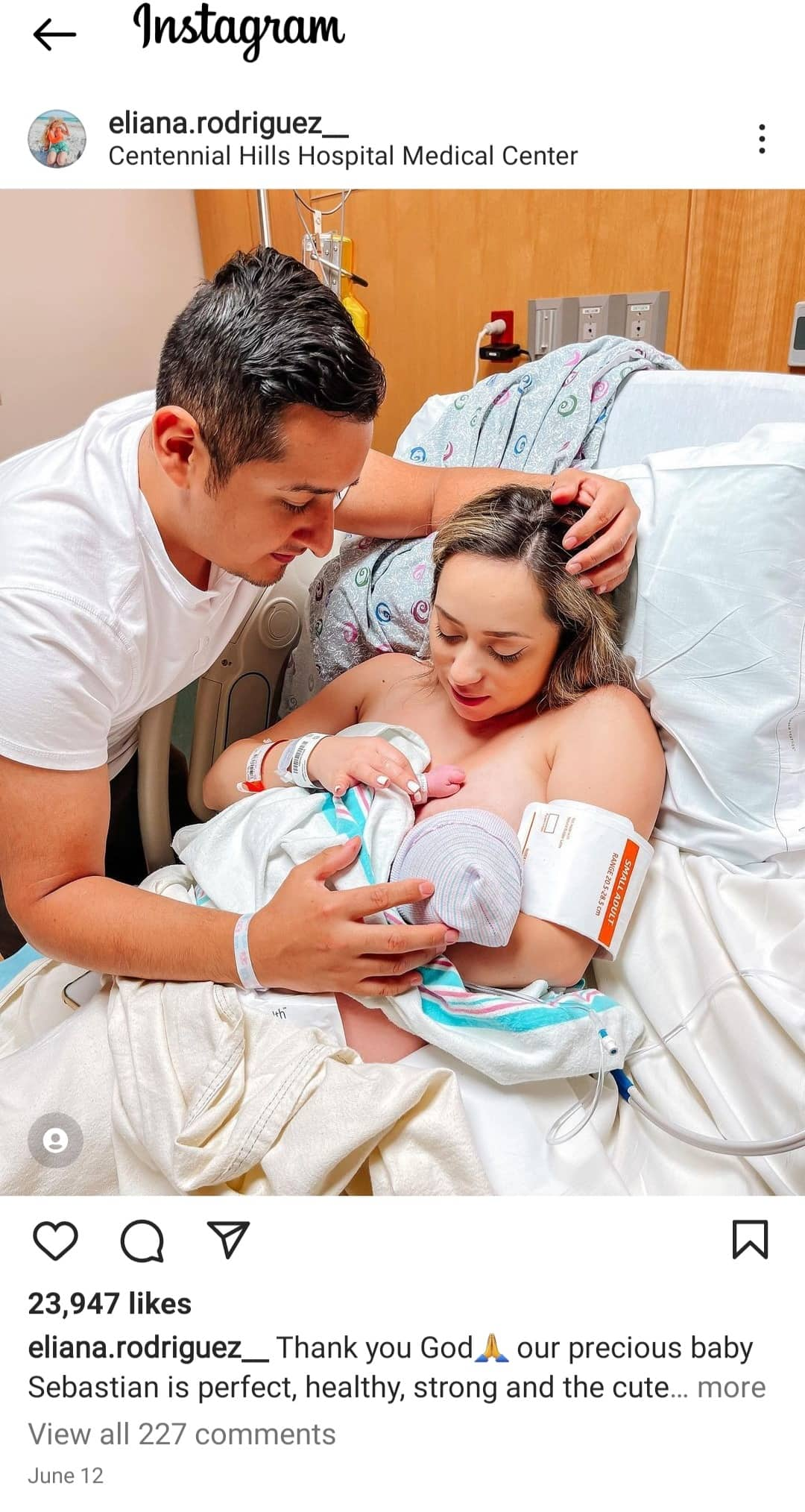 "I prayed so much.. I felt God's presence. Yes it was a scary moment seeing about 9 people rush to get me prepped for surgery, I saw Cesar almost break down in tears.. but I took a deep breath and remained calm because it is HE our God who is always in control," Eliana explained.
"He basically slipped out on his own! It was absolutely perfect! God is so good! I've been in so much gratitude and enjoying every moment. This experience was one for the books," the proud mom said.
The baby was born healthy and weighter 8.3 pounds.
Congratulations on the new addition to your family, Eliana.
Please SHARE this story with your family and friends on Facebook!
Bored Daddy
Love and Peace