Sometimes in life, we are challenged, and sometimes more than others, but above all else, this story is about overcoming obstacles! Little Brenna and her parents are a reminder of how parents love is unconditional no matter what the obstacles!
Some parents are different than others, some give away their children just because of the way they look and the best kind of parent give unconditional love to their children.
It is, we think, a great thing to show people stories, the best kind, where they can have inspiration and to help them find their own strength and realize that no challenge is too big if you have a little support and inspiration!
Also, there is a message, really to those people that might be tempted to judge anyone based on the way they look.
Courtney and Evan Westlake live their lives very happily with their son Connor, they then realized that Courtney was pregnant again!
The couple was really and completely overjoyed with the news of her pregnancy, they really wanted to expand their family that little bit more.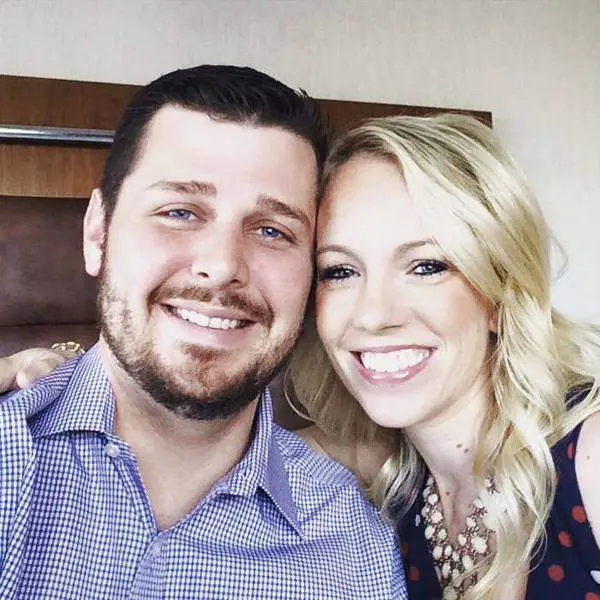 They were really looking forward to being parents again to another baby, their first ultrasound was fast approaching and they were quite impatient for the time to arrive.
Each time they went to the hospital they were told by the doctors that all was well with their baby, and they were happy with her progress.
Then a few more months into the pregnancy it was discovered that Courtney and Evan found out that they were going to have a girl and their son was going to have a little sister.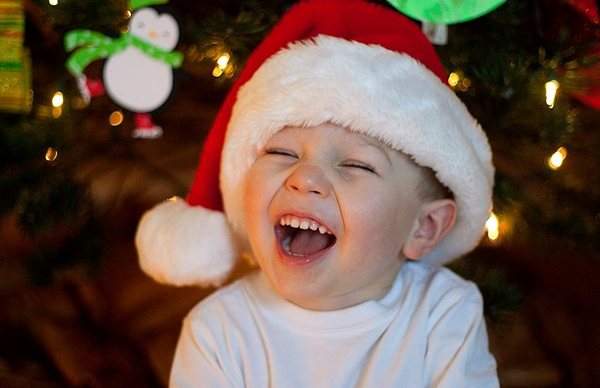 The family was all in all super happy, and the couple planned everything that they wanted to do, and what the little baby would do for the all of them.
Evan, the dad, said:
"I'll have to learn to braid hair now"
Just before new years eve was the big day, the little girl was born, but all the plans they made were completely crushed…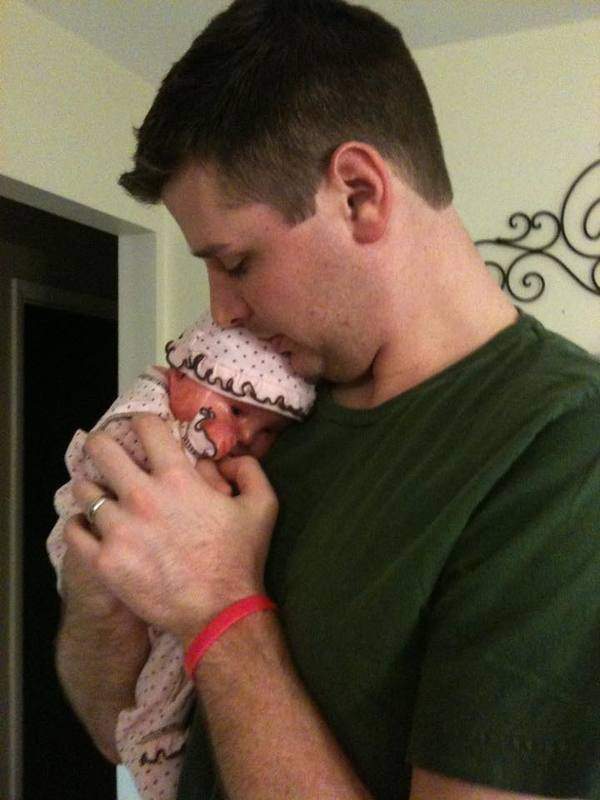 They called their daughter Breanna, sadly she was born covered in thick white scales, she didn't move, she was too hot and her little body was covered in sores, what a sad and scary moment for both parents!
Brenna had to be taken to intensive care straight away so she could even have a chance of survival.
Her parents held her for the first time some two weeks after their daughter was born.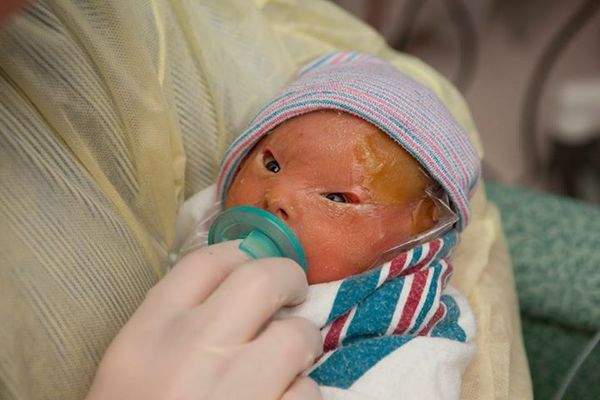 Brenna had been born with a hereditary disease, it was quite serious, it's called Harlequin ichthyosis…
The disease causes Brenna to grow skin on her body around ten times faster than it should.
A redness all over her body is caused by this exaggerated growth, it also causes problems with her eyes and her mouth too, even her nose and ears are affected.
The disease has no known cure and is often fatal, so sad for this poor little girl!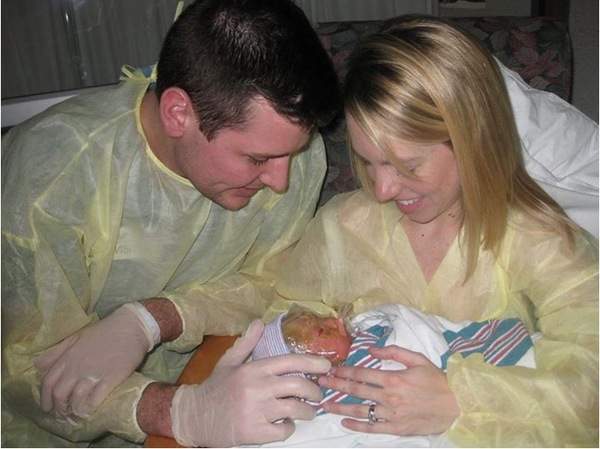 All the complications caused by Harlekin ichthyosis makes it very challenging to cope with just a normal, or as close to normal as they can make life for her, it was a long hard road ahead for the whole family.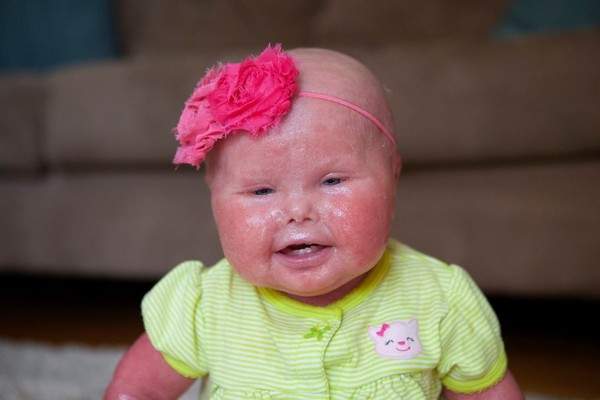 Many people didn't understand what was going on with the little girl and would stare and point at her, make loud comments or ask many questions about Brenna, it was hard.
Courtney feels really sad sometimes, she understands that other children are curious though because of how she looks.
The thing that upsets Courtney the most is the reactions from other parents, how they pull their children away from Brenna, their ignorance is upsetting, how she sees them tell their children to be quiet as they approach Brenna.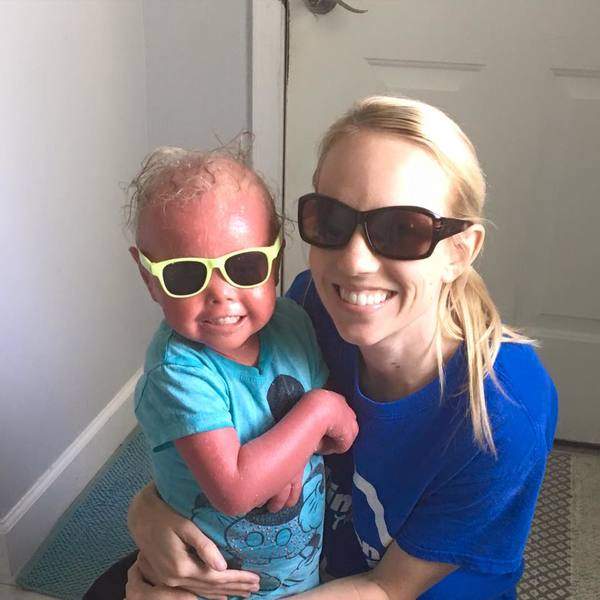 If it was a perfect world, then the ideal situation for Courtney would be, that parents went up to her and Brenna, instead, they look away and leave the playground, and that is the worse of all things to do.
Brenna is a very proud little girl and she is quite confident in herself too. She doesn't let anyone make her feel down at all, with the support from her family she really is strong.
Big brother Connor also really supports his little sister too, of course, he loves her!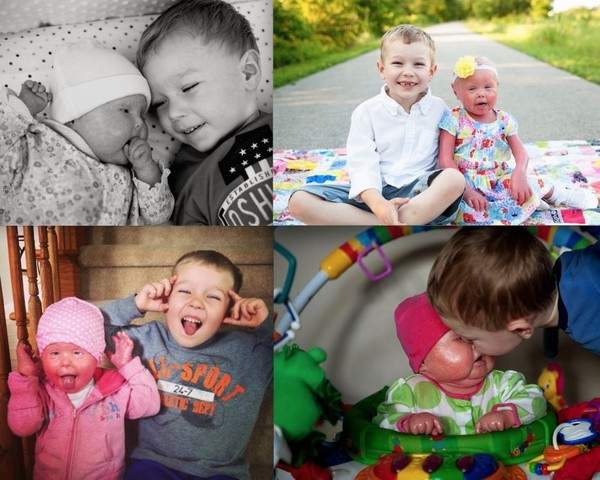 Courtney said:
"Why do parents try to avoid talking to people who look different? What are they afraid of? They could just come up to me and ask how old Brenna is"
"When their child asks why Brenna is so red and swollen, why can't they just be honest and say 'I don't know, but it doesn't matter how we look. We're all unique'?"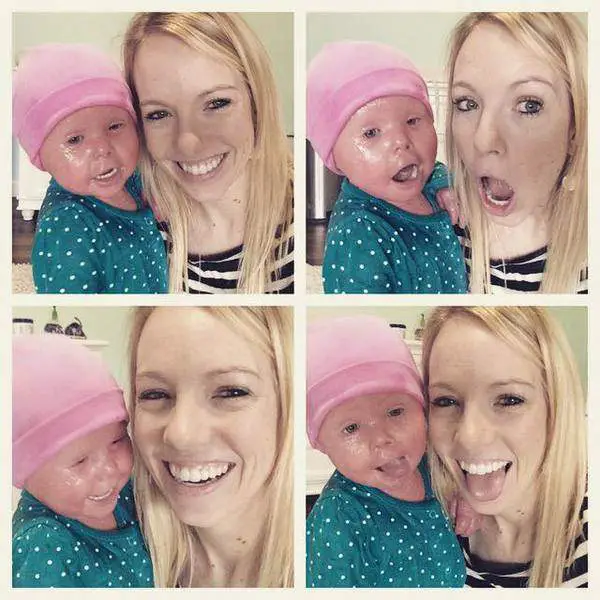 Even though they have really challenging days, Evan Connor and Courtney are really proud of what they achieve and how they cope and support each other, and with good reason too!
Without fail each night Evan bahts his daughter really carefully, and gently, it must be done every single day.
The same guy that joked about learning to braid his daughter's hair now massages the rich cream she has to have on every day into her scaly skin that just keeps growing.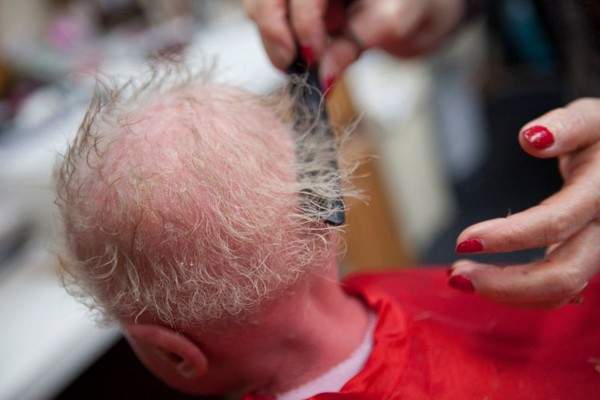 The disease has a kind of side effect, that Brenna doesn't have much hair, but every day dad combs the hair she does have, carefully…
Brenna is just like other children in most other ways and she really loves her family, she adores playing with her big brother, and of course bedtime stories too, with dad and big bro!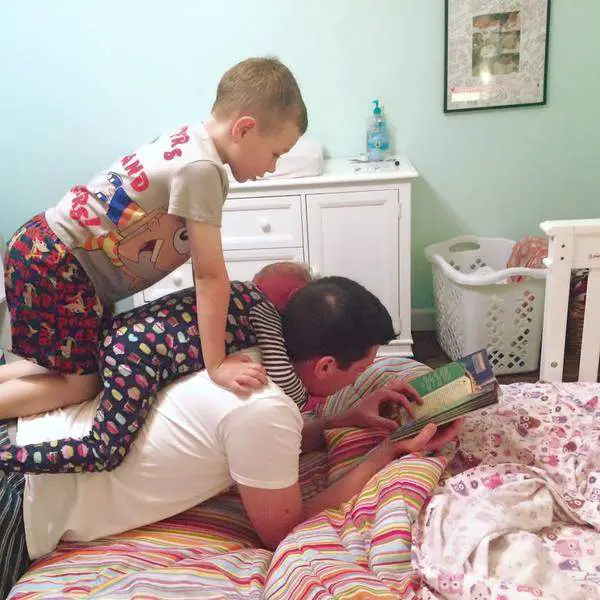 Brenna's mommy and daddy are quite rightly convinced that she can do whatever she wants and sets her mind to in life, and why shouldn't she!
Courtney now writes every day about her family and her life, she has also written a book called 'A Different Beautiful', it was published back in August 2016.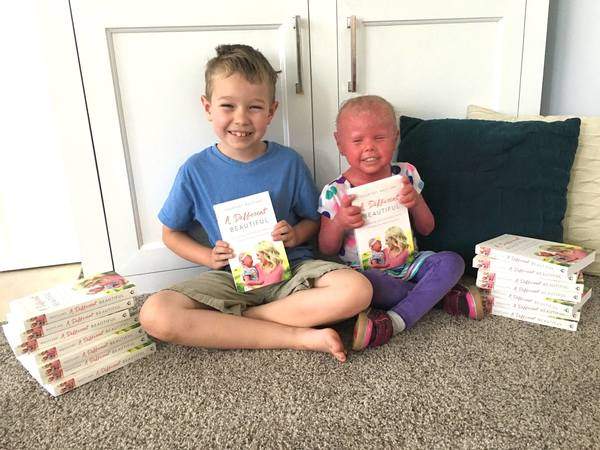 The family really hopes that the book will convey their emotional story and to help others to understand and appreciate others who may look different.
We think that Brianna is beautiful just the way she is, don't you?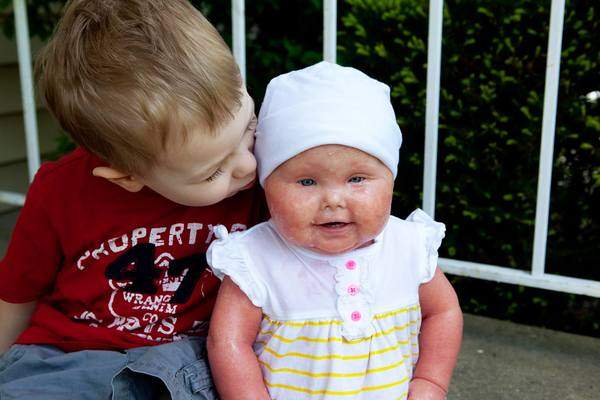 Let's all SHARE this wonderful story with friends and family. We really hope that this story and the book helps dispel prejudices people have about this condition.
Bored Daddy
Love and Peace