So many stories start with a father leaving his family to pursue his dreams, new love interest or selfishness.  You don't hear many stories that start with a mother abandoning her baby and husband. Well get ready because this story is about to break your heart.  Spoiler Alert it has a happy ending.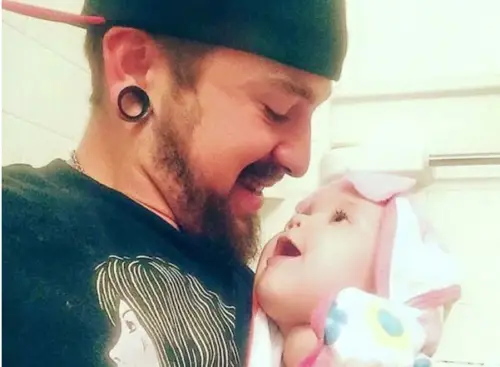 In January 2015 Richard Johnson's daughter Persephone was born, and his life was changed forever.  With this new addition Richard was the happiest he had ever been, until Richard's wife ran away with their new baby to California.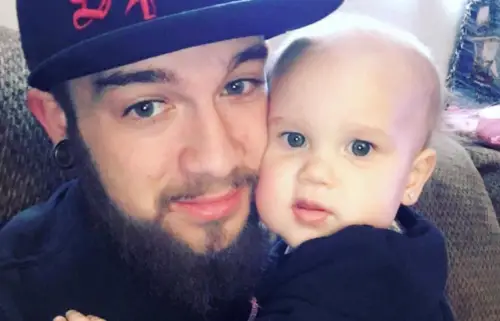 Why? Everything seemed perfect…she was suffering from postpartum depression.  She reached out to Richard and threatened if he didn't come get the baby right away that she was putting her up for adoption.
After he brought her home he was faced with a whole new set of problems.  He never raised a child before. How in the world was he going to function as a single father?  Richard did what most of us do these days he turned to Facebook. He found a page called Life of Dad that was dedicated to other single dads.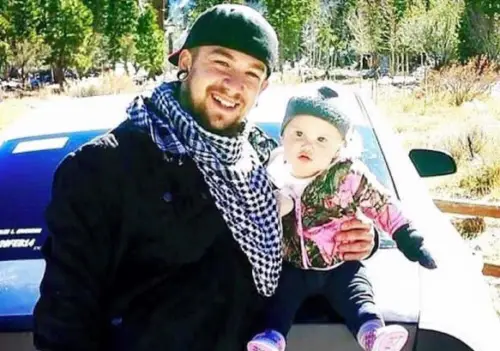 With this group Richard's life turned around,  He shared his journey on the page. It was the most heartfelt testimonies I've heard.
"Life of Dad,
My name is Richard Johnson, and I'm a single father to a beautiful little girl named Persephone. Her mother left about a month after she was born. We still don't know exactly why, but we suspect postpartum depression played a part. In the first few weeks of it being just her and me, I stumbled upon your page by accident. I was so nervous and scared about being a father in general, but now I was a single father and had to fulfill two roles. I wasn't sure I could do it."
"After reading every 'new parent' book I could find and clocked in over 1,000 hours in YouTube videos from everything to braiding hair and painting nails to theories on how to deal with common parental issues. I then started to watch your page more closely and saw that there were other fathers out there who were in similar predicaments as me."
"The page started to turn into a major confidence booster and really helped me through all of this."
"We're both very happy now and continue to grow together every day. She's now 10 months, and I now get asked by my friends for parenting advice constantly. We've come a long way, my daughter and me, and we definitely owe part of that to this page and the people within it. So from both of us, we wanted to thank you.
Sincerely, Persephone & Richard Johnson"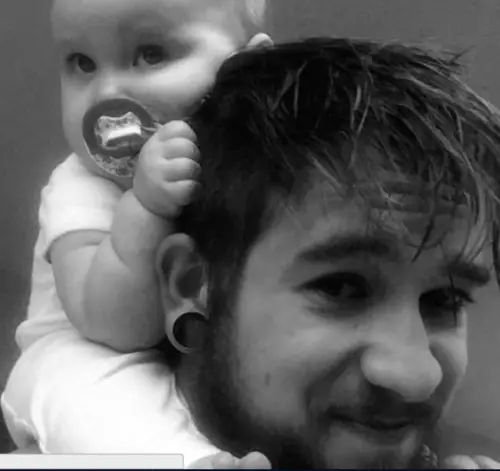 In April 2017, Richard posted an update that was exactly what we needed to hear.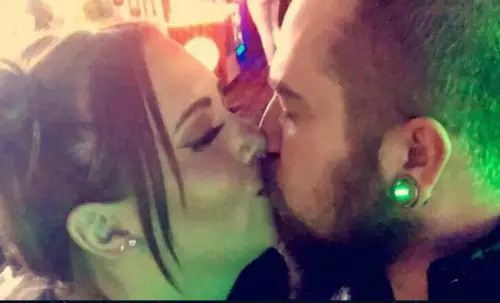 "This lovely lady is my girlfriend and Persephone['s] wonderful and gorgeous Mother Jennifer.
We had met at the mall while I pathetically attempted to catch her attention by asking if she could help me pick out clothes for Persephone."
"I explained that I wasn't sure what actually matched and need some pointers considering my own closet had consisted of nothing but black, faded black, and dark black clothes.
We had talked for months before I allowed her to meet Persephone. Upon meeting her Persephone had made the choice that this would be her mommy."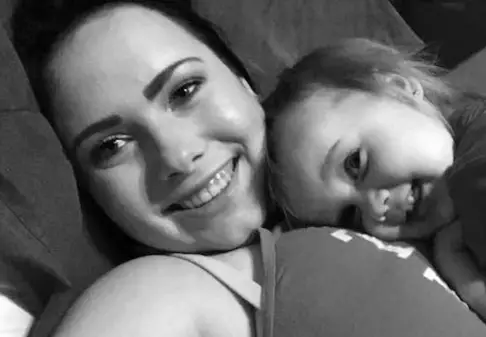 Persephone wasn't a fan of women and would normally shun away from them. She had only known her bearded father and his friends.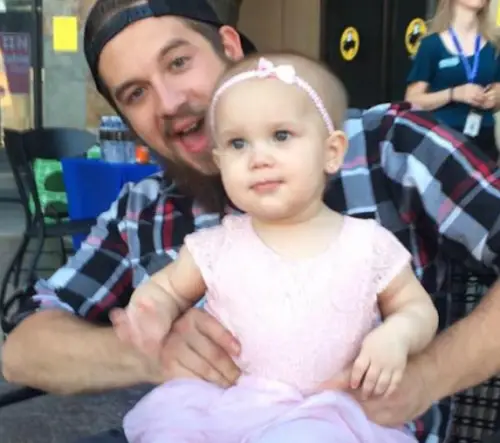 The first time they had met Persephone had cried to be held by Jennifer."
Fast forward to today, Jennifer has helped us become the family we desperately wanted to be. Persephone knows no other woman other than her as mommy.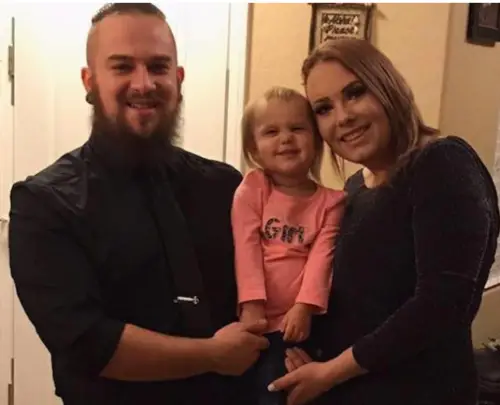 Richard says that Persephone only know Jennifer as Mommy now.  Even Jennifer's parents are embracing the little girl as their grand daughter.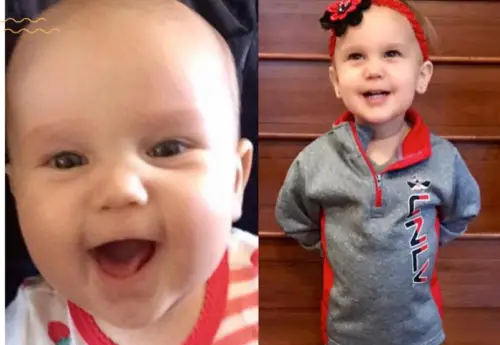 What a way for this tragic story to turn around to having this amazing ending.