Being a parent has to be one of the toughest jobs ever because taking care of little children is really demanding at times, let alone if you are a child yourself.
When Caitlin Fladager learned she was expecting a baby she was still in high-school and the news came as a shock. How she approached and handled her situation is what left us in awe.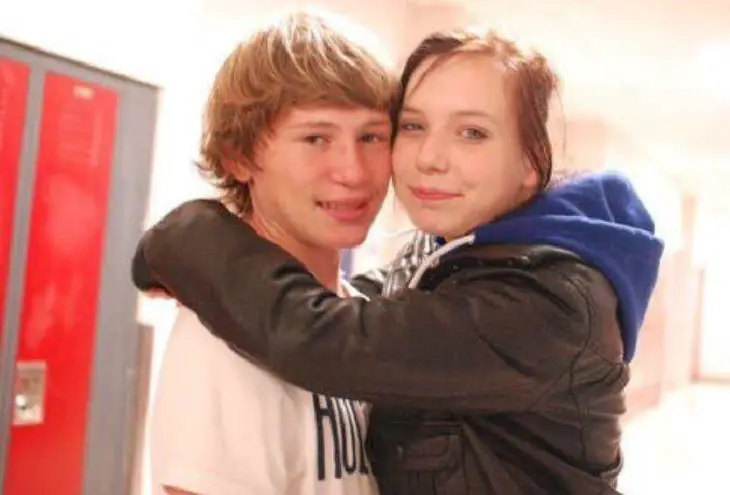 Understandably enough, when her parents and family learned she was pregnant, they were somehow mad at her. They believed she was going to be forced to take care of the child all by herself as they were certain her boyfriend Noah, who was also a teenager back then, wouldn't want to take any responsibility.
Without even speaking to him about the future, Caitlin went to Noah and started yelling at him, accusing him of something that was only in hers and her parents' head, and it was that he would just abandon her and their unborn baby. He, however, just told her to wait and see how he wasn't ever planning on doing such thing.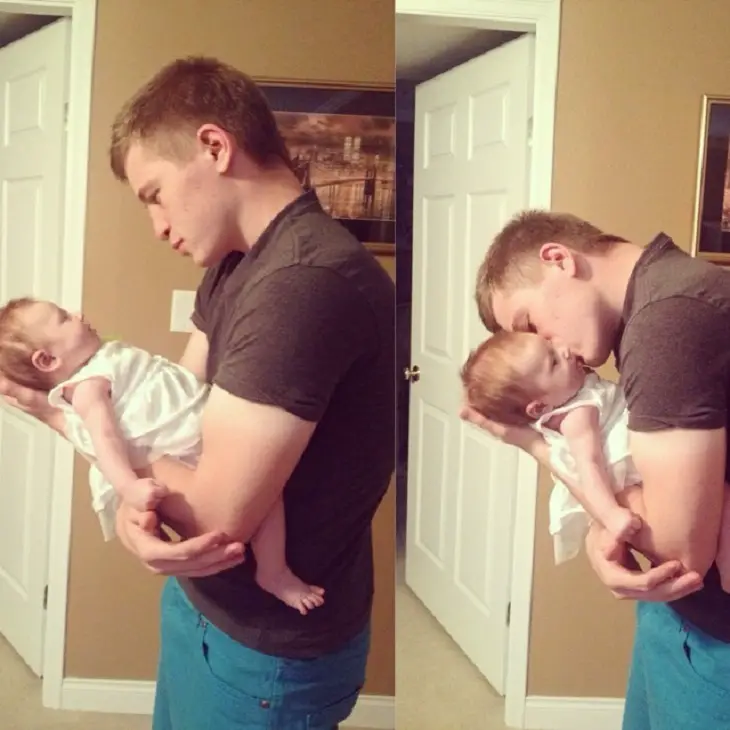 Noah was there for her and was over the moon when their baby girl was born. Soon after, he proposed Caitlin and she was more than happy to say YES to the father of their bundle of joy.
"My husband was only 17 when I got pregnant with our daughter and I was told to expect him to leave. 4 years ago, when I asked him how he would be different than any other teen dad, he said 'I guess you'll have to wait and see so I can show you' He definitely did."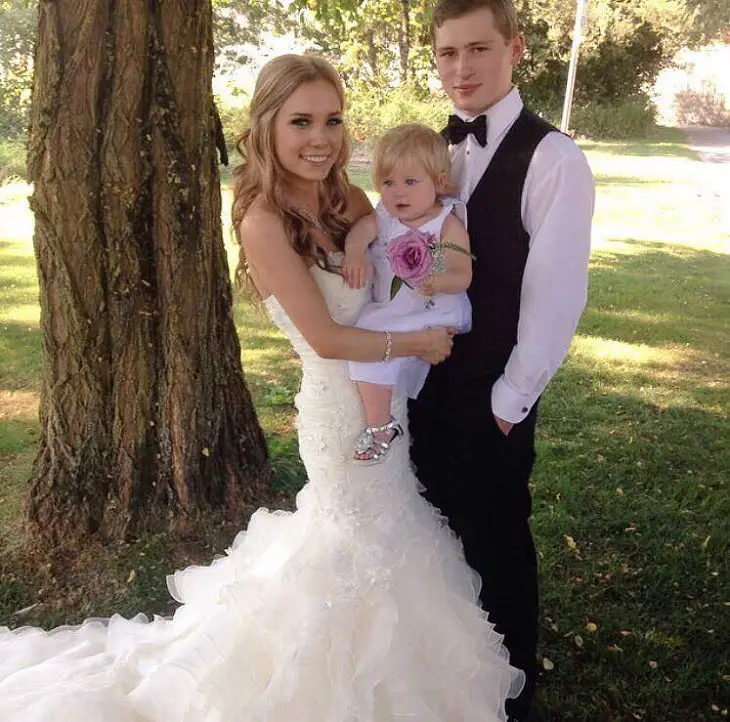 Today, they do face struggles, but they are always supportive of each other and would never leave each other's side. Caitlin suffers from anxiety attacks but with Noah's help she is always able to overcome them. She also takes to social media to write about her feelings. Luckily, she's not alone but has a loving man in her life.
The couple now has another child, sweet baby boy named Jack. They are happy together and their story serves as an example that one's life doesn't have to "bad" only because someone said it will be.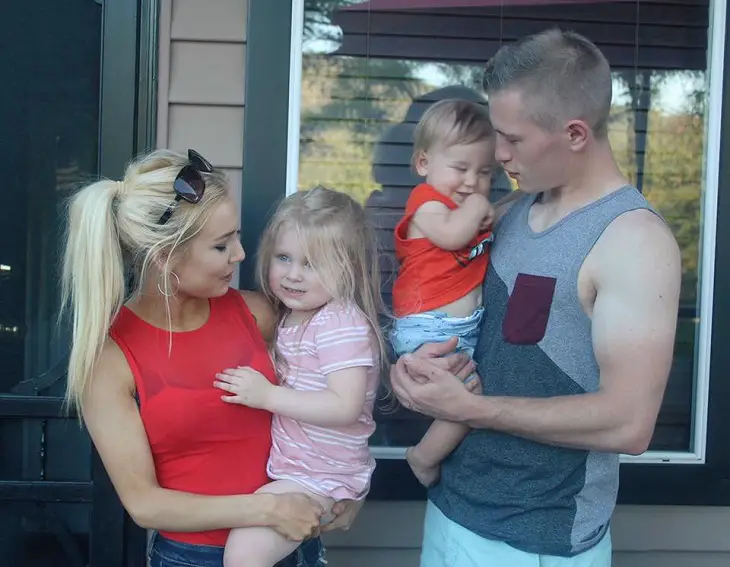 Noah is a caring and devoted father. He and daughter Arianna nurture special relationship. The two bond and have fun all the time, and every month he takes her on a 'date.' The little girl gets to choose her outfit, and her dad brings her flowers and then takes her to dessert.
Noah has a picture of Arianna on his key-chain because he says she inspires him to "keep going." Caitlin is happy to be married to such a loving man.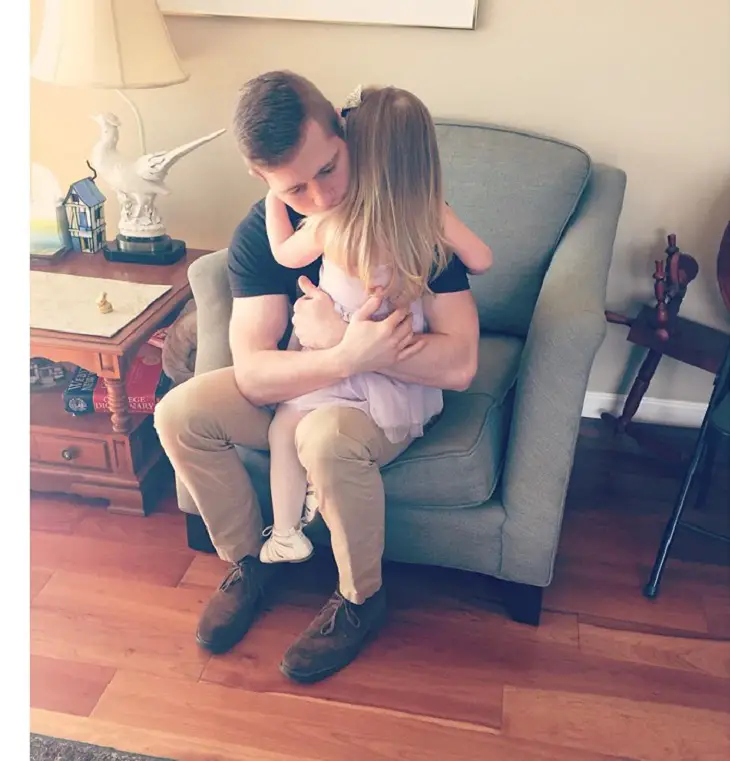 Caitlin and Noah showed everyone who didn't believe in them that they are strong, committed, and always by each other's side. The adults in their life failed them because they didn't trust in their love, but they never failed one another, and that's probably what matters most.
A lot can be learned from the relationship these two have, but I guess the most important one is to never judge a book by its cover and never jump into conclusions.
Caitlin and Noah, you are such an inspiration to all of us!