We should be so thankful that such special animals as dogs are part of our life. No other creature is as compassionate and as friendly as our four legged pals who would always go the extra mile for us humans.
This story is just another proof that dogs are the best.
A 10-year-old girl named Vika, from the island of Sakhalin, Russia, got lost on her way home from school. She simply couldn't recall how to find her house and wondered off.
Her family got frantic when they realized their girl didn't come home at the time she was supposed to. They started looking for her everywhere and alerted the police of her disappearance.
Girl, 10, miraculously survives 18 hours in -11C blizzard by hugging 'fluffy' stray doghttps://t.co/CxQMZUApBG pic.twitter.com/c8n4ZekgNo

— The Mirror (@DailyMirror) January 18, 2022
The search was an extensive one, but the night fell and Vika was still nowhere to be seen. Everyone got extremely worried because the temperatures fell to -11 degrees Celsius (about 12 degrees Fahrenheit) and the blizzard caused two feet of snow. It was very possible that the girl could freeze to death.
After 18 hours, Vika was finally found. To everyone's surprise, she was spotted "hugging a fluffy dog for warmth."
The dog was stray. When Vika noticed him sleeping on a mattress someone had left out for him, she approached closer and the dog accepted her. "She was hiding under a balcony with the dog," said Olesya Voznyuk, an official with the Investigative Committee.
"She was taken straight to hospital, and found to have mild frostbite," one of the volunteers who helped with the search sais, as reported by The Mirror.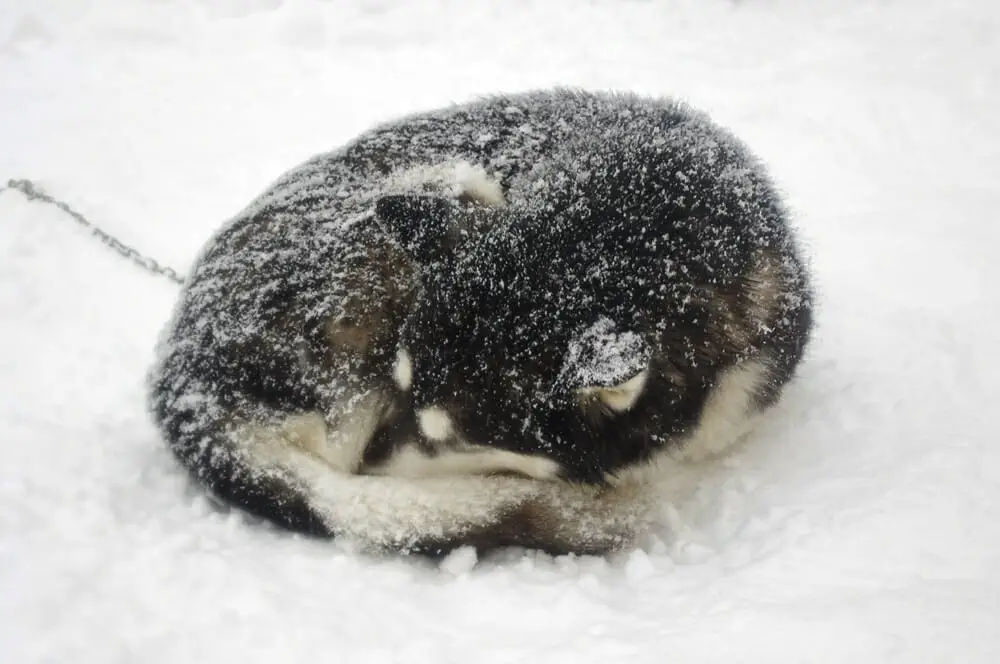 Vika's parents weren't surprised their daughter made friends with a stray dog in order to keep herself warm because as they said, Vika has always had a special connection with animals and wasn't afraid of them. On the contrary, she has always been friendly and helpful when it comes to homeless fluffy creatures.
"The girl loves animals very much, she used to play with local dogs all the time," Voznyuk said. "She went to feed these dogs after school and then got caught in the snow storm and strong winds."
The dog deserved all the praise for saving Vika. The locals even wanted to make sure he finds a home, but sadly, he went missing.
Aren't dogs amazing?