Michael J. Fox was diagnosed with Parkinson's disease over 30 years ago, when he was just 29.
He disclosed his condition with the public in 1998 and semi-retired from acting two years later as his health worsened. It took young Michael a lot of time to accept the reality, but he finally decided to make the best out of his life despite the struggles the disease forced him to face.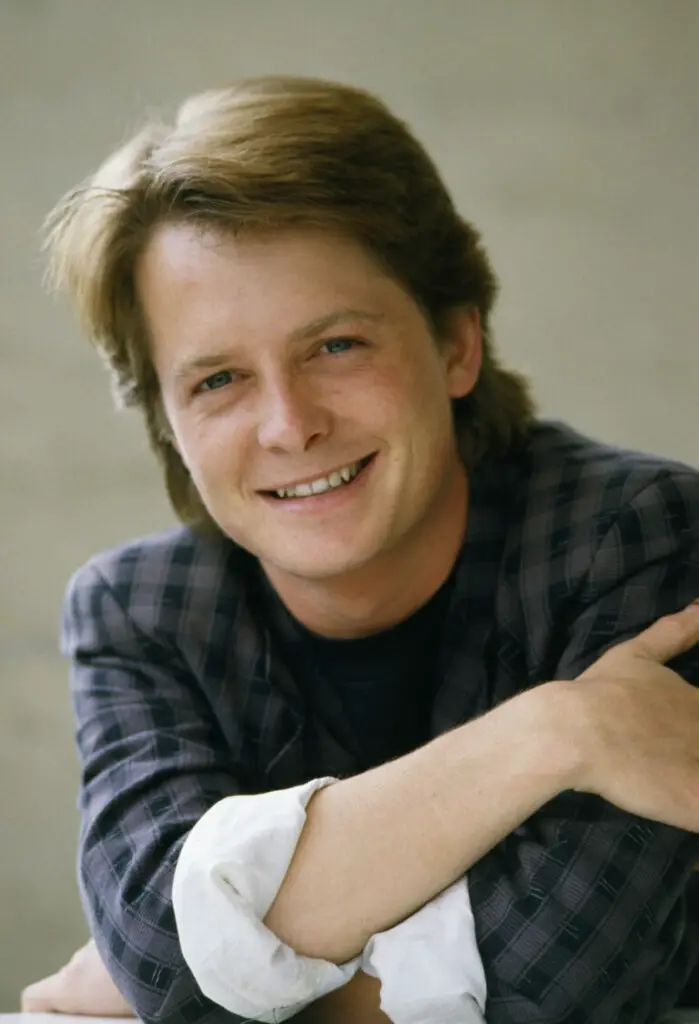 At first, Michael J. Fox thought he had a sports injury after developing a tremor in his pinky finger. The neurologist recommended he visit a physical therapist. However, it was not a sports injury but Parkinson's.
"I had made my way shellshocked back to the apartment and met Tracy and told her, admittedly somewhat tearfully, this had been pronounced. And she didn't blink. I could tell right away she was with me, and she was with me through whatever happened," Fox told NPR.
"And, you know, what was tough about it was, with Parkinson's, you don't know what to expect because it was a twitching pinkie and a sore shoulder that brought me in there, and that was the basis of the diagnosis," he added.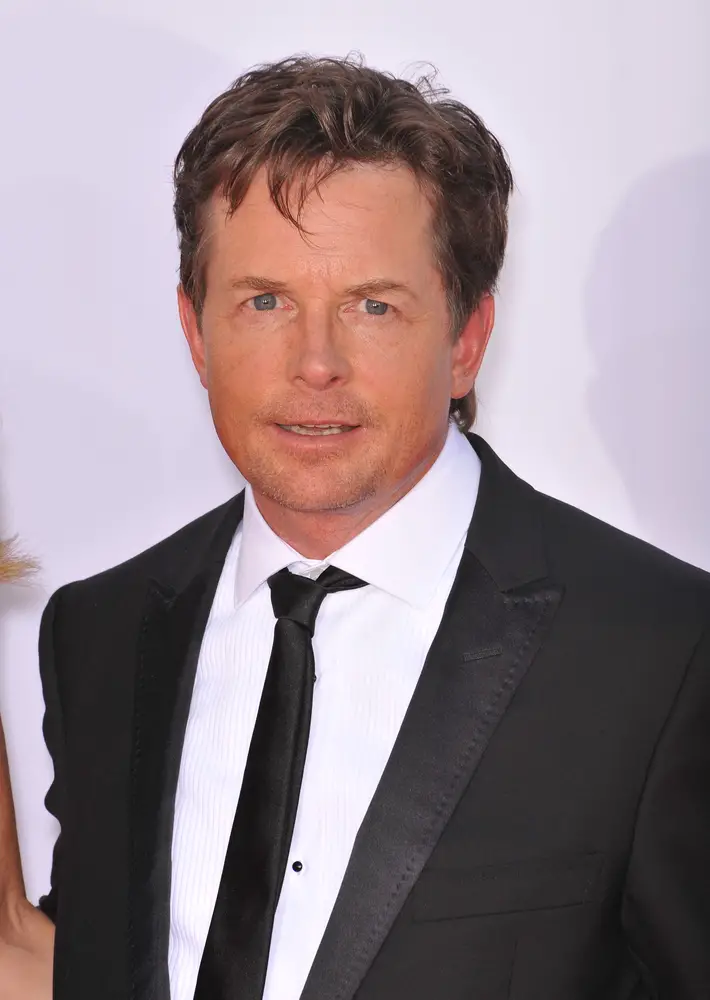 Along with his wife, Michael established the Michael J. Fox Foundation whose goal is finding cure for Parkinson's disease through funded research. The organization is currently the largest non-profit funder of Parkinson's disease research in the world. His dedication to helping patients with the disease he suffers from himself placed him on the 2007 Time Magazine's list of 100 people "whose power, talent or moral example is transforming the world."
Although he continued acting after the diagnosis, his work was mainly focused on lending his voice in films like Stuart Little and Disney's Atlantis: The Lost Empire.
The actor has written four books, Lucky Man: A Memoir (2002), Always Looking Up: The Adventures of an Incurable Optimist (2009), A Funny Thing Happened on the Way to the Future: Twists and Turns and Lessons Learned (2010) and his fourth, No Time Like the Future, released on November 17, 2021.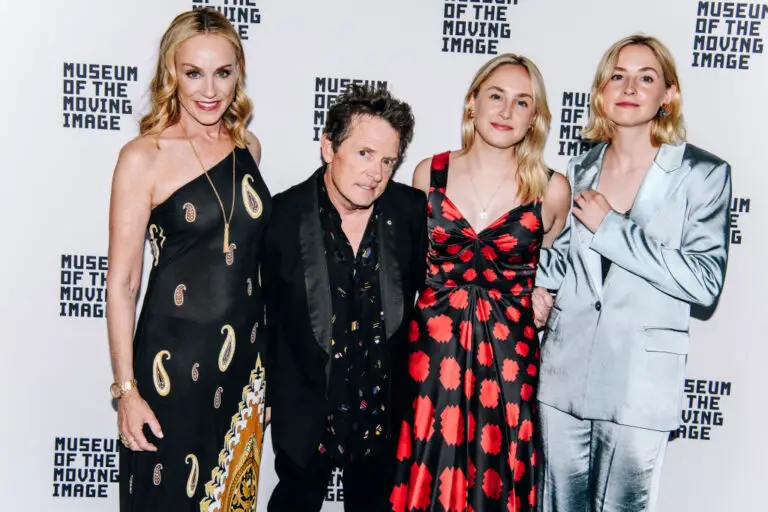 Recently, in an interview with comedian Mike Birbiglia, Michael opened up about never-before-shared aspects of his condition and explained that he had lost his sense of smell. Although this saddened him a great deal, he said he still remembers most of the smells, including that of pine, just before Christmas.
Although it is a common belief that tremor is the first symptom of Parkinson's Disease, research reveals that most people diagnosed with it lose their sense of smell months, and even years before the diagnosis.
The Teen Wolf and Spin City star has been married to actress Tracy Pollan for 32 years and they have four children together. Despite his struggles, Michael says life is good because he's surrounded by his loving family and people who are his biggest support.
When they first met on the set of Family Ties, Michael J.Fox and Tracy Pollan didn't probably assume that their off-screen relationship would outlast that of 19-year-old teen Alex and the brainy dancer Ellen Reed, the characters they played on the show.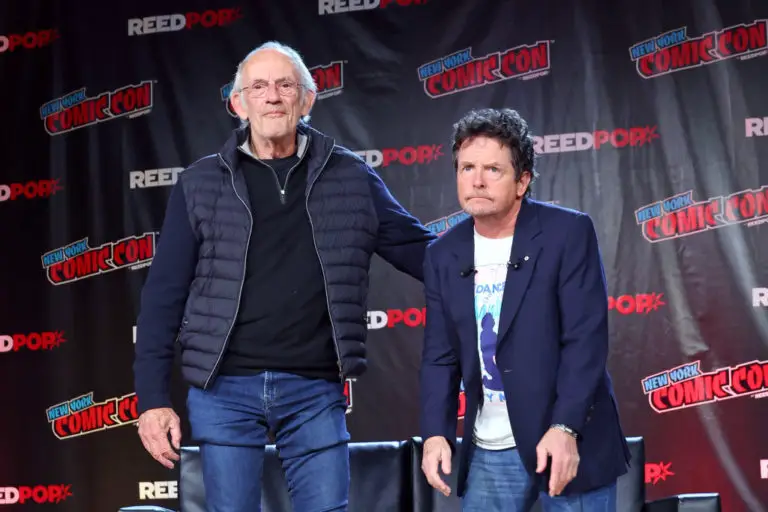 Even so, Michael J. Fox already had a crush on Tracy while working on Family Ties.
"I developed a crush on her right away. When she left the show – the day she left the show, we were in the parking lot getting into our respective cars. She was getting into a rented Volkswagen, and I was getting into my Ferrari. And she called me over and said she wanted to play me a song. She played me a James Taylor song called That's Why I'm Here, which was ostensibly about John Belushi. And one of the lines was, 'John's gone, found dead, died high. He's brown bread, later said to have drowned in his bed. After the laughter, the wave of dread, it hits us like a ton of lead. That's why we're here,'" Fox recalled in an interview with NPR.
"And I instantly knew what she meant," he added. "She had only known me for a short time, but I was partying too hard. And I was really on a crash course to something bad happening. And as I got back in my Ferrari and got on my cellphone, and turned on my quadraphonic stereo, I realized she was right. I was going down the wrong road. And I ran into her a year later. She auditioned for a film I made called Bright Lights, Big City. And I said, how's so-and-so, your boyfriend? And she said, 'We're not going out anymore.' And I said, 'You want to have lunch?' And within two years, we were married."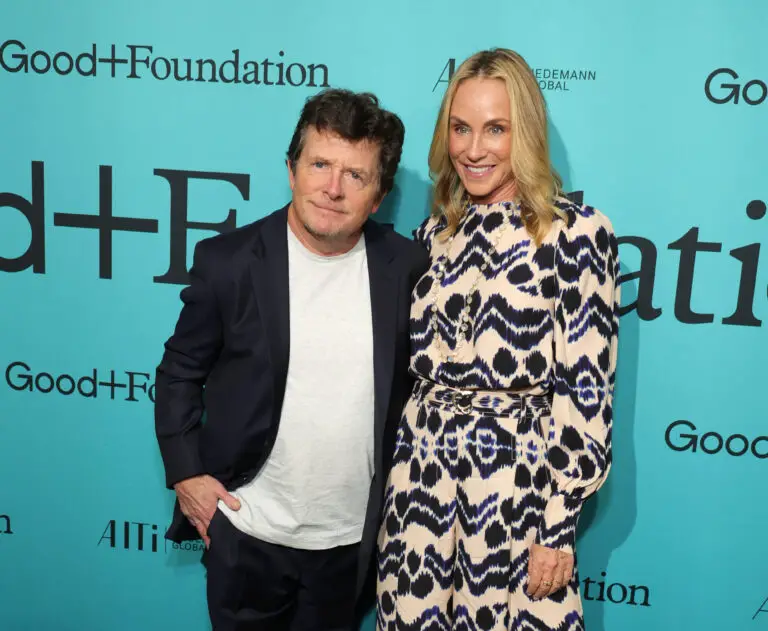 Tracy never left her husband's side and is his biggest support. The two are doing their best to cope with Michael's condition and are working hard on raising funds for finding cure for Parkinson's disease.
Michael is no longer acting actively but he's still in the business. He provides his voice for movie roles and takes part in important documentaries.
His fans, however, are always happy to hear from him and see him out in public.
Just days ago, the Back to the Future star stepped out with his wife Tracy for the Good+ Foundation's "A Very Good+ Night of Comedy" at Carnegie Hall in New York City. The couple smiled for photos, looking very much in love, just like they have for the past 35 years.
Please SHARE this article with your family and friends on Facebook.
Bored Daddy
Love and Peace