Starring in huge hit movies like Lost in Translation, Vicky Cristina Barcelona, Hitchcock and the blockbuster The Avengers, speaks a lot of how great of an actress Scarlett Johansson truly is.
Talented, beautiful, and grounded, Scarlett is adored by many. However, despite her world-wide fame, she tends to live a quiet life, out of the spotlight. The fact is that she has never been considered a huge-tabloid actress. What we know of her private life is that she was married three times. Her union with fellow actor Ryan Reynolds lasted for less than three years. She then married Frenchman Roman Dauriac with whom she has daughter Rose Dorothy Dauriac. The girl got her middle name from Scarlett's grandmother, Dorothy, who has always been a very important person in the actress' life. In 2020, Scarlett married her current husband, Colin Jost, who is an actor, comedian, and a writer. The two are parents of 5-month-old son Cosmo Jost.
What many people aren't aware of is that Scarlett Johansson has a twin brother, handsome Hunter Johansson. Besides Hunter, Scarlett has three more siblings, Vanessa, Christian, and Adrian, but being a twin, it's natural that her relationship with Hunter is somewhat special.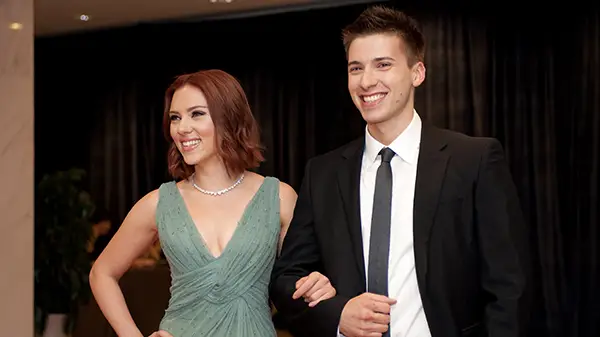 What these two have in common is their love and strong affection for family.
"Family is so important to me, it's my guiding light. We were a really tight unit, it's just a such important part of my life. People often ask me like 'so what do you do for fun?'. I hang out with my family," Hunter said on the The Impossible Network podcast.
"We shared everything, and so I think I started my life, literally, from day one having to compromise, having to collaborate, having to listen, having to ignore that I'm not the only one around.
"I had kind of a different perspective and the perspective of my older siblings. I looked up to my older sister Vanessa a lot, she was a guiding force through life where parents didn't have the most input on."
After the divorce with Reynolds, Scarlett felt blue, but her brother and her grandma were there to help her overcome the dark period of her life. "I've got a few very close girlfriends who have been by my side for 15 years now, who I can talk to about everything and confide in," the actress told Irish Central. "I've got a close relationship with my twin brother Hunter as well."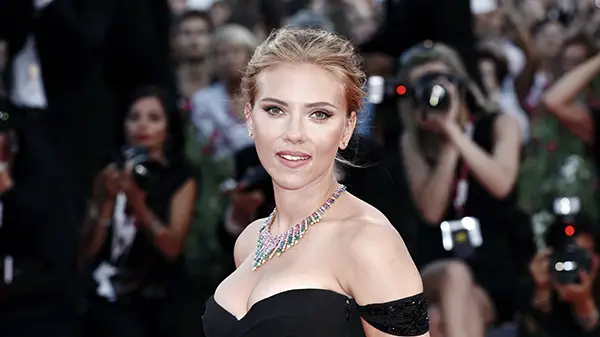 While she is a huge name in the world of film, Hunter chose a totally different career. The only time he appeared on the big screen was with the film Manny & Lo from 1996, but that was it.
Instead, he commits all his time and energy trying to protect the planet. He studied at the University of Vermont, majoring in environmental studies, but later switched to environmental economics. After graduation, environmental work wasn't what he got involved into. He started working as a bartender in Miami. During that time, he went through what he described as a "dark period" in his life, but thanks to his family, especially his sister Vanessa, he got control over his life again.
He went on to grad school at NYU and got his master's degree in public administration in late 2019.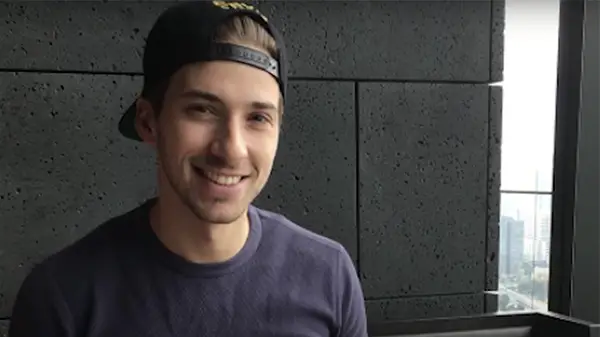 With the hurricanes that struck US, Hunter switched to community work entirely.
"When Sandy happened, it was seeing devastation first hand," he explained. "I realized that, 'hey this is a trend, there's a massive problem here. We're not ready for this, were not responding correctly. People are loosing lives and they shouldn't be'.
"When Maria happened [in 2017], I just had to be down there. I couldn't let my fellow Americans struggle and be in this utter despair. It was this urge to see what was going on there. People were desperate."
When Maria struck, it turned out that firstresponders were unable to provide enough help because the power was cut. Ever since, Hunter is working on placing solar panels on police and fire stations. His organization Solar Responders has helped install them on Puerto Rico's 200 fire and police stations. The cost was estimated at $11.5 million. He did that with the help of Scarlett who was generous enough to support her brother's dream and passion.
"Thanks to writer Colin Jost, actress Scarlett Johansson and all of our supporters for your generous donations," the organization's websites states. "During the first 5 months after Hurricane Maria, firefighters in Rincon relied on a dirty diesel generator and bi-weekly oil deliveries to power their station. Now, when the power-grid fails, reliable and renewable solar power will ensure firefighters can serve the 15,000+ residents, hundreds of businesses and thousands of tourists that support the local economy."
Scarlett even visited Puerto Rico with her husband to see his brother's work.
"If there is a truly altruistic person I know in my life, it's my brother," she told People. "He reminds me to be a better person all the time. I'm incredibly proud of him."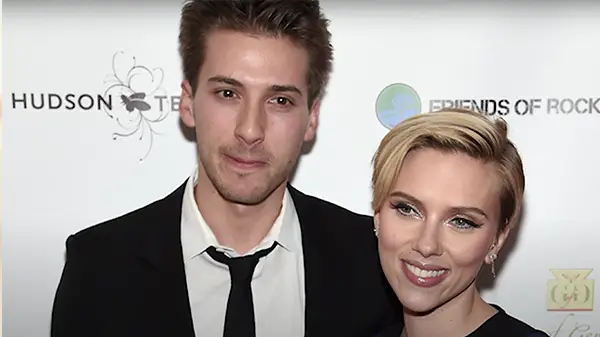 We wish all siblings were as close and as supportive of one another as these two. What a beautiful bond they share.