Competing at the Olympic Games is a dream of many professional athletes, but getting there is pretty hard because among the rest, it takes a lot of hard work, dedication, and not giving up.
McKayla Maroney took the world by storm when she won gold medal at the 2012 London Olympics. She was only 16 years old when she left judges and millions of people in awe with her flawless Amanar performance. Of course, it took long years of practice for her to make a name for herself in the world of gymnastics, but she loved every second of it.
Besides her huge success, Maroney became knows worldwide because of the facial expression she made when she received silver for ending up second after the women's vault competition. Her "not impressed" face became a viral meme and was all over the Internet.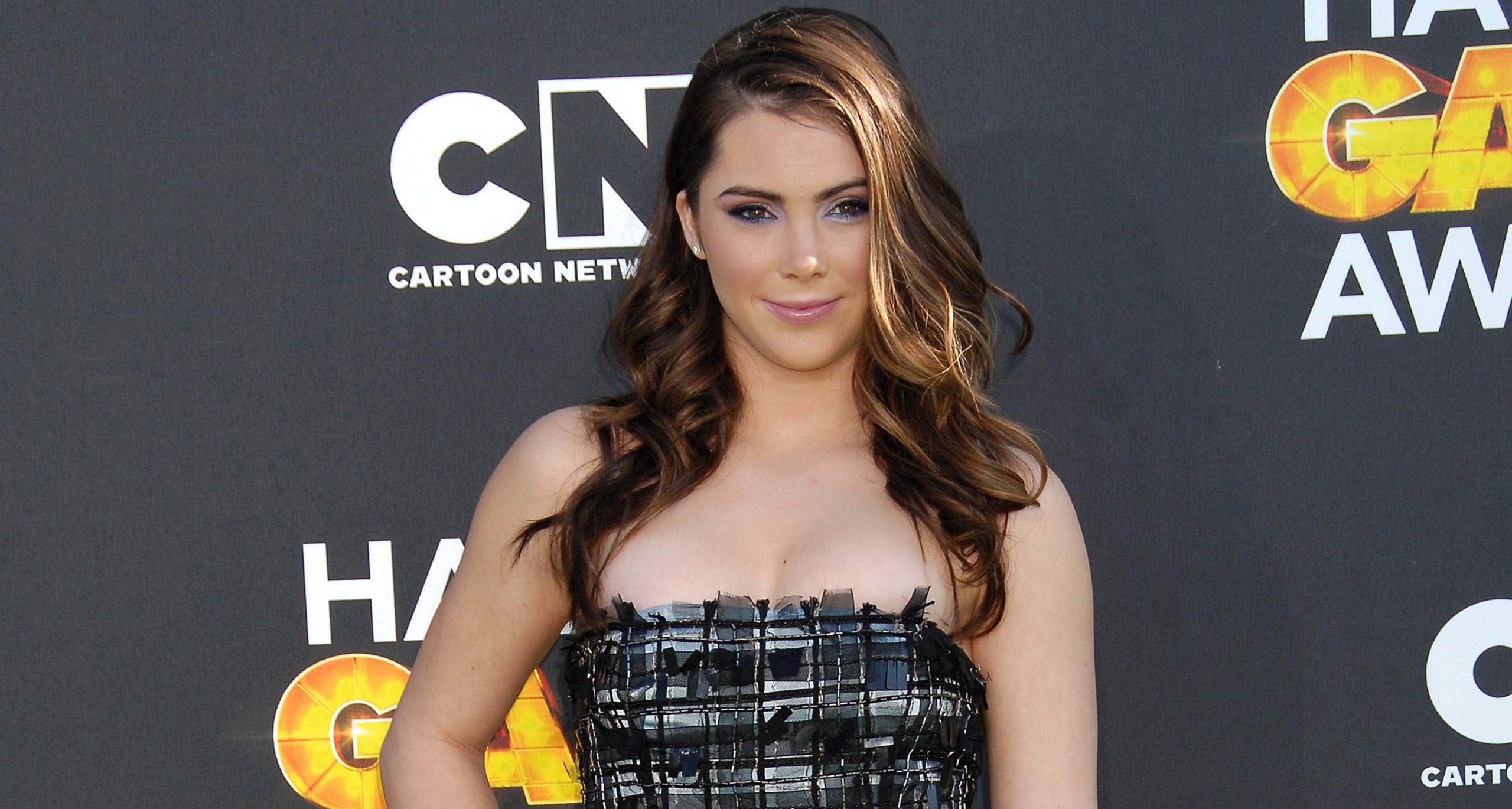 So how did everything start for Maroney who's no longer competing professionally?
Born on December 9, 1995, in Aliso Viejo, California, to parents who were heavily involved in sports their entire life, it didn't come as a surprise that young Maroney showed interest in sports early in life.
Being an energetic child, Maroney's parents believed she needed to be involved in some sort of activity.
"My mom put me in gymnastics because I had so much energy, and I was always running around, so she thought gymnastics might take away some of the insane amounts of energy," Maroney wrote on her profile on U.S. Gymnastics.
At the age of eight, Maroney practiced up to eight hours a day. Even then, she somehow knew, or at least wished, to be in the Olympics.
"She was happiest in the gym," Maroney's mother Erin told OCRegister. "When she walks in the gym, there's a feeling that comes over. It completes her."
"I just loved doing stuff that most people can't do with their body," Maroney added. "I can flip in the air and just fly on certain things. And I just love that feeling of working so hard on something that you really, really want and reaching that goal. It's the best feeling."
Her love for gymnastics, along with her dedication, took Maroney to the U.S. National Championship where she won bronze in the Vault Junior Division. At the time, she was only 14.
Her incredible talent was noticed by many, and it was very obvious she was meant for great things.
In 2011, Maroney competed at the World Championship where she won the National Championships in the Vault Junior Division. A year later, the entire world would learn of her. At the Olympics, she was a member of the American women's gymnastics team dubbed the Fierce Five. The best thing of all was that her childhood friend she shared her dreams with was part of that team as well.
"When I think about it, it makes me want to cry almost. To have that childhood friend, to have somebody you've worked so hard with, we went through so many things together, to have two girls from the same place like Aliso Viejo to make it to the Olympics would just be awesome," Maroney said of her friend Kyla Ross.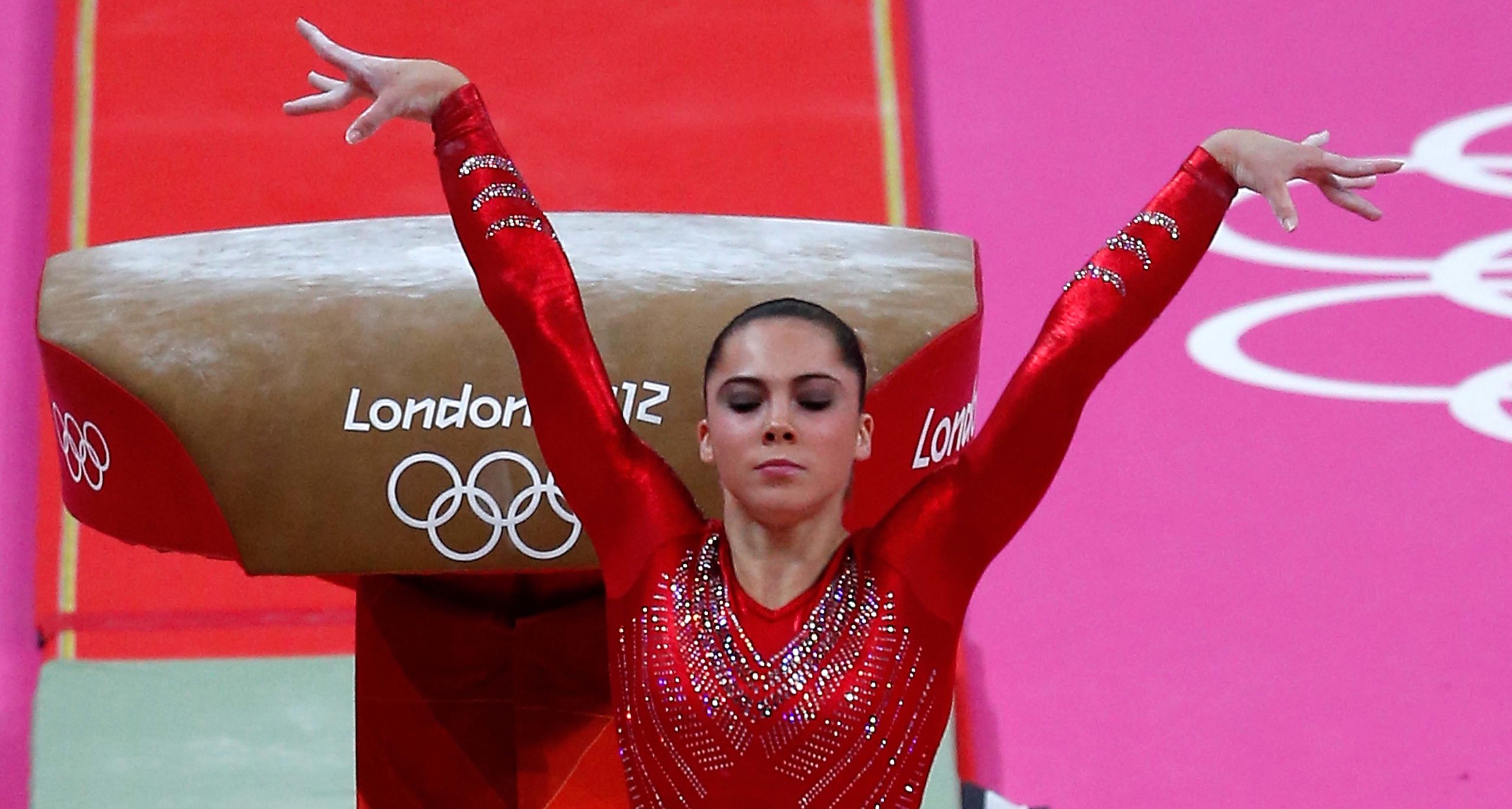 Maroney won gold in team competition and even though everyone was convinced she would get one in the individual vault competition too, that didn't happen. As she was on the podium, Maroney made her now famous face expression which made her an internet sensation. At that moment, she had no idea her photo had gone viral. She only learnt of that once she returned to the Athletes' Olympic Village and saw a message of her father which said to check the Internet. Maroney even tried doing the same expression together with former President Obama.
She spoke of the famous photo of her and told Inside Gymnastics in 2014 that she literally did the face for two second.
"Like, if you watch the video, it's two seconds. And I remember thinking, did I just make a face? Because it's natural. I do it all the time, I have pictures of me when I'm little doing it. I have it on my Mac computer when I'm like 13," she said.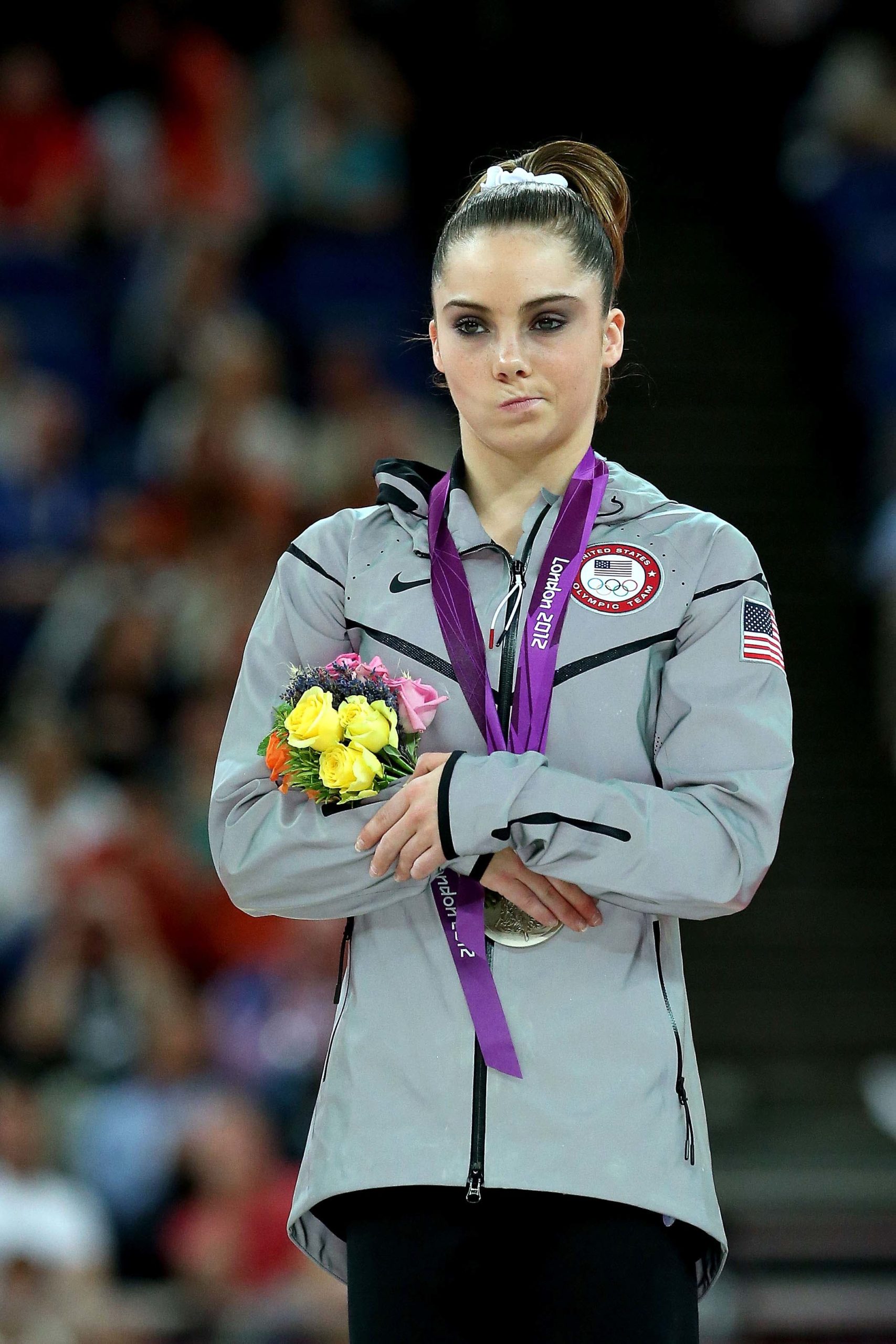 In 2013, Maroney won another gold at the World's Championship and focused all her time and energy on competing at the Rio Olympic Games but was prevented to attend it because of health issues. Today, even though she's no longer competing professionally, she hates it when magazines say that she retired.
"I don't want anybody to ever think that McKayla is retiring. I don't even want people to use that word," she said in 2016. "The only difference is I'm not competing anymore."
"You have to be so passionate and so in love with gymnastics to be able to get to the Olympics," she said recently. "When you start losing even just an ounce of that, I was just like, I'm not going to make it."
Maroney was brave enough to speak about former U.S. gymnastics team doctor Larry Nassar who worked at USA Gymnastics and Michigan State University for years. He was accused by a number of gymnasts that he was abusive, which he later admitted.
Maroney opened up about her experience with the infamous doctor and took to Twitter to speak of the importance of not staying silent.
In 2018, shortly after she was witness in the case of Nassar, she developed an eating disorder. She struggled for a year before she enrolled in an online course for people with eating disorders. Currently, she could be seen in a commercial for Geico, where she uses her incredible gymnastic skills.
#MeToo pic.twitter.com/lYXaDTuOsS

— mckayla (@McKaylaMaroney) October 18, 2017
She's interested in health and wellness and is running an Instagram account related to it. She's also writing a book in which she speaks of her professional life, as well as her personal struggles.
"I want to be looked at as someone who just keeps going because that's what we have to do in this life," McKayla Maroney told Elle.
"For so long, I was surviving. Now I feel I'm actually living."