Ever since the news of Bruce Willis' retirement from acting spread like a wildfire, millions of fans were left in disbelief. Now that the world learned the Pulp Fiction star has been diagnosed with aphasia, a condition which affects one's ability to communicate, people close to Willis opened up about the problems he was facing during the filming of his recent movies and how they all knew something wasn't right with his health.
A source was reported to have told Page Six: "He was having cognitive problems, they all knew Bruce was having problems."
The source further revealed, "Everybody knew, the cast and crew. His family has stepped in, they moved in to take care of him."
Apparently, many of the people who worked alongside him noticed he was struggling with his lines and was using "earpieces, hearing things, for them to feed him the lines." As it turned out, this made it difficult for them to have him on set.
For some of the films released last year, as well as this year, such as Survive the Game, Cosmic Sin and Hard Kill, the production team was forced to use doubles due to Willis' apparent problems no one spoke about publicly until his family decided to step in for him.
"It became very apparent that he was having problems," the source said. "So they'd use body doubles, not just for action [sequences], but for maximizing his screen time."
Willis didn't film more than three days in a row and needed time off very often. He asked to be allowed to shoot the movies close to home. "It was becoming super obvious he was having trouble … he could not act anymore," the source told Page Six.
The Die Hard star starred in a number of movies during the last two years, most of which were low-budget projects. While some suspected he was facing health issues, others were convinced he was aiming to easy paychecks. One thing was certain, there were speculations about him until his family revealed the truth.
In a statement, they wrote: "To Bruce's amazing supporters, as a family we wanted to share that our beloved Bruce has been experiencing some health issues and has recently been diagnosed with aphasia, which is impacting his cognitive abilities," adding that he'll be "stepping away from the career that has meant so much to him."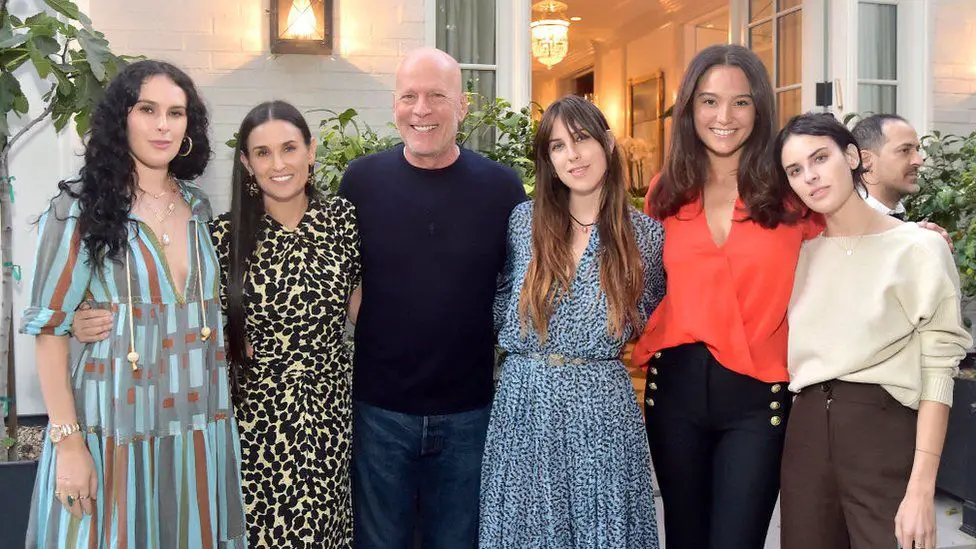 The statement further read: "This is a really challenging time for our family and we are so appreciative of your continued love, compassion and support. We are moving through this as a strong family unit, and wanted to bring his fans in because we know how much he means to you, as you do to him.
"As Bruce always says, 'Live it up' and together we plan to do just that."
Beyond the statement, no other representative of Willis or the family commented on the actor's health.
We hope things would get better for Bruce Willis and he would receive the treatment and the time he needs to live a normal life.