Matthew McConaughey isn't just an awesome actor with a brilliant Hollywood career, but he's also a loving husband and a father of three, Levi, 13, daughter Vida, and Livingston, 10.
His love story with wife Camila Alves resembles that of a fairy-tale, and if you believed he executes roles of a romantic guy perfectly, be sure that he's as romantic in real life. The family leaves a quiet life out of the public eye and neither Matthew nor his wife Camila Alves share plenty of photos on the social media and that is why their rare posts gather the attention of many.
Recently, Camila shared a photo of her husband cutting their son's hair, and now, Matthew posted a photo of their oldest son, Levi, which made fans worried.
Namely, Levi, who is a passionate surfer, got involved in an accident recently and Matthew was quick to post about it. The photo shows Levi's back which is covered in bandages because of the bruises and scratches he suffered. The caption read 'Surf souvenirs' and made many comment and send their well-wishes.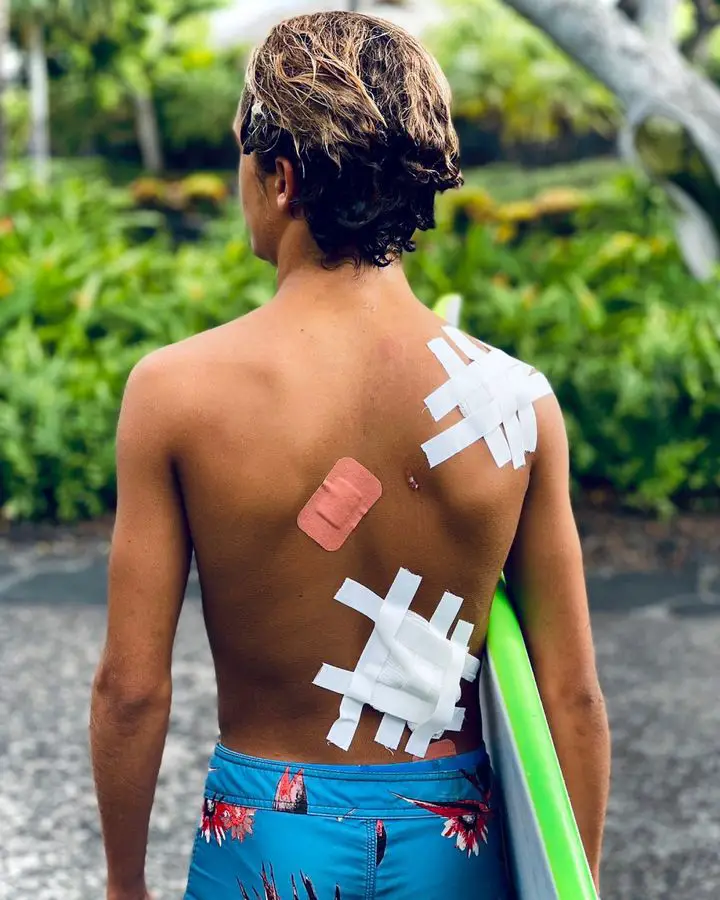 "We call them nature's tattoos, brother!" one person commented. Others said how the photo reminded them of the time they were young and restless like Levi is now.
One thing is certain, Matthew McConaughey has a lovely family.
Please SHARE this story with your family and friends on Facebook.
Bored Daddy
Love and Peace