Mariska Hargitay may be best known for the role of Olivia Benson in the series Law and Order: SVU, the bold detective who stops criminals and brings them to justice, but in real life, she a loving mom and wife.
Hargitay has been married to co-star Peter Herman whom she met on the show where he first appeared as a guest star in season three. The two have been married for 18 years and have three children, but it wasn't until years later that Hargitay spoke of the first impression she had on her husband when she first laid eyes on him.
 

 

 

View this post on Instagram

 

 

 

 

 

 
During an appearance on The Drew Barrymore Show, Hargitay recalled, "He was very handsome, and it was distracting.
"Then he would come back the other day, and all the producers would look at me and give me eyes. I'd never been like that to anyone ever. It was funny because I was single, I was 35, and my friends were like, 'Mariska, you need to get out more, nobody's going to show up on your show and ask you to marry them.'"
Even after that many years, the couple still find the time to dance the night away. Just recently, they shared a video of them dancing at a themed wedding party.
 

 

 

View this post on Instagram

 

 

 

 

 
Hargitay's parents are just as famous, if not more. She the daughter of renowned actors Mickey Hargitay and Jayne Mansfield.
Mansfield died in a car crash when her vehicle collided with a tractor trailer. Her then-boyfriend Sam Brody and the car's driver died at the scene while the actress' three children who were also in the car were uninjured. At the time of her passing, Mansfield was 34 years old.
Being left without a mother from the age of 3, Hargitay wanted a big family and wanted to be a mother herself.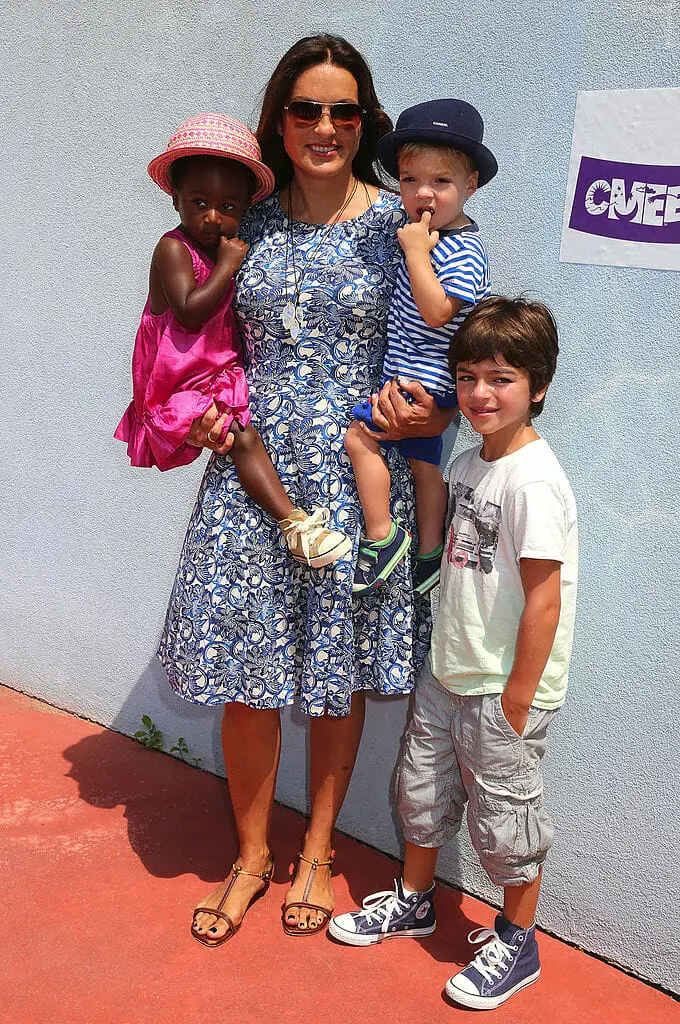 She welcomed her first child, son August, when she was 42.
As she wasn't certain if she could go through another pregnancy, Hargitay and her husband turned to adoption. However, the process itself was a painful one. "I was really letting the chips fall as they might, because I do think so much is up to God and I always said, 'I don't know how this is going to end up. I don't know if I'm going to get pregnant and have twins, I don't know…,'" she told Good Housekeeping in 2012.
Eventually, they adopted baby Amaya Josephine after attending her birth.
"I basically pulled Amaya out," Hargitay told Good Housekeeping a year after her birth. "Peter and I held her, and then the birth mother and I hugged for a long time. That was profound. That was one of the most meaningful moments I've ever had in my life."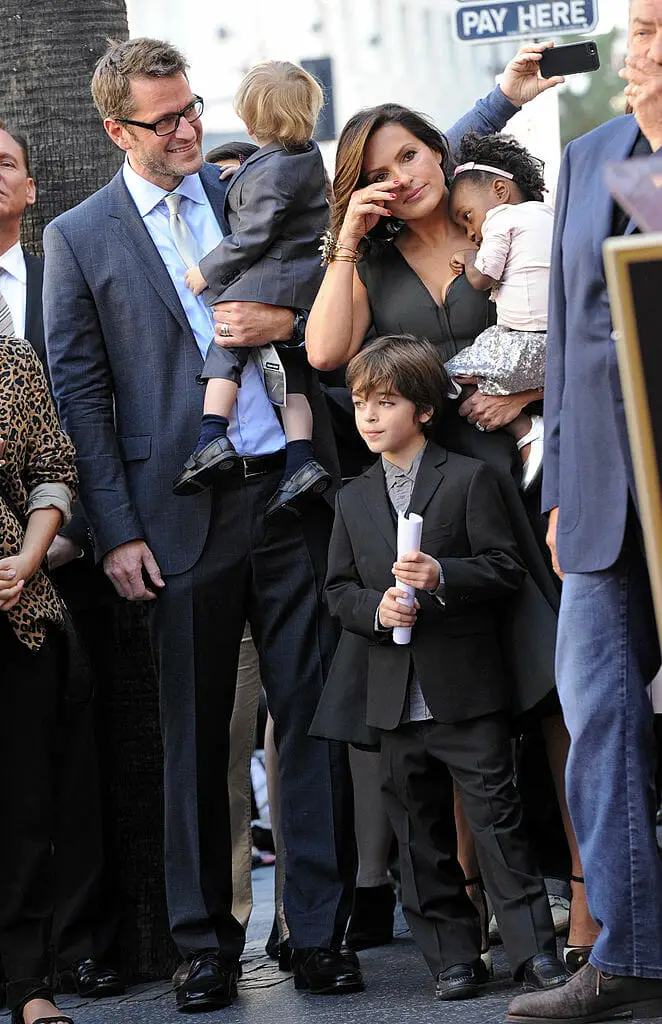 In 2011, they adopted another child, baby boy Andrew who was born two months premature.
"Being a wife and mother is my life, and that gives me the most joy," the actress told Closer Weekly. "I understand [my mother] in a new way that gives me peace. Now I understand the love she had in her, and it makes me feel closer to her."
Today, Amaya is 11 years old and her mom describes her as a young girl with a strong personality.
"My daughter is the boss of me," Hargitay told People and added, "She is so strong, her independence inspires me."
Amaya is also very protective of her younger brother and makes sure he stays out of trouble.
"We adopted Amaya, and Andrew, I always describe [him] as this angel that fell out of the sky," Hargitay shared, as per PopSugar.
 

 

 

View this post on Instagram

 

 

 
Mariska Hargitay is a proud mom and although she tends to keep her children out of the spotlight, she does share photos of them on her Instagram.
Having her family around feels like a 'happy chaos,' the actress says.
Please SHARE this article with your family and friends on Facebook.
Bored Daddy
Love and Peace