Without a doubt, Jim Carrey is one of the most prominent comedians Hollywood has ever seen. His wit helped him rise to stardom and the roles he played became iconic.
Carrey, however, worked hard to get to where he is today. His childhood wasn't an easy one since his parents needed to work hard in order to provide for the family. When his dad lost his job, the Canadian-native actor was forced to quit school in order to start working and help his family.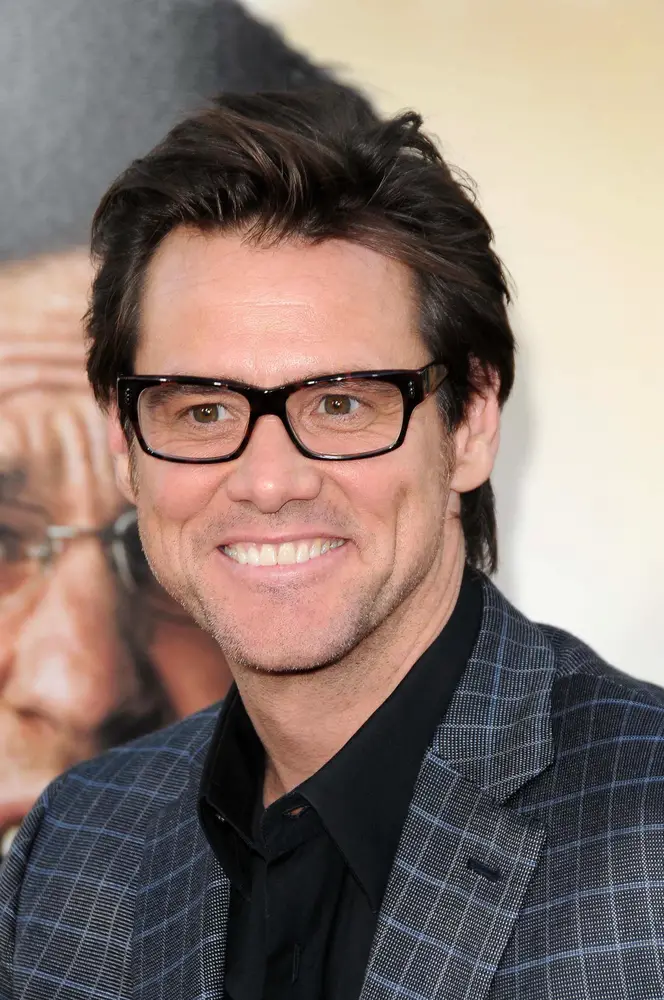 At one point of their lives, they all worked at a local wheel-rim factory as janitors and security, doing eight-hour shifts. Things were tough, however, and they all decided to quit. Sadly, that meant not being able to pay rent, so Carrey's parents moved into their car, while he and his brother slept in a tent for a couple of months. They didn't settle at a single place but moved around Ontario.
Recalling that period of his life, the Ace Ventura star said, "For a while, we pitched a tent on my sister's lawn in the country. And then for a while, we went to campsites around Ontario. And we'd use the facilities there and we actually had a lot of fun. We had more fun there than we did when we were doing this job that we didn't like."
When he turned 17, Carrey, who was aware of his inner talent to make people laugh, started performing comedy at different clubs in downtown Toronto. There, he made a name for himself and moved to L.A. to pursue a career as a comedian.
As he became a regular at the Comedy Story, his career started to take off so he invited his parents to move in with him. However, at one point, he had a hard time landing gigs and felt the pressure to provide for his mom and dad, which made him feel uneasy. He was forced to ask them to return to Canada and that is an experience he's not happy to think of.
"I resented them because there had always been a lot of pressure on me to be the star, to save their lives, to buy them the big house with the pillars – like Elvis, you know? And it came to a head.
"I had no money. I had no jobs. And I couldn't even come home to my own house because my parents were in the living room smoking. They were lovely people, but they got caught up in thinking they were going to be taken care of."
View this post on Instagram
While working as a comedian for $25 a night, Carrey met Melissa Womer, a former actress and a waitress at Comedy Store. It didn't take long before the two tied the knot and welcomed daughter Jane Erin Carrey, Carrey's only child, in their lives.
The couple moved separate ways when Carrey's career took off. According to Melissa, he turned into a completely different man. She could be heard saying that fame changed him.
"I was happy to take on the traditional wife and mother roles. He knows I'm a good woman, a good wife, a good mother. But, you know what? He's not good husband material. Marriage takes empathy, commitment and sacrifice. The dude has changed," Melissa told The Spokesman-Review in 1995.
He didn't happen to be a good husband, but he certainly has been the best father Jane Erin Carrey could ever ask for.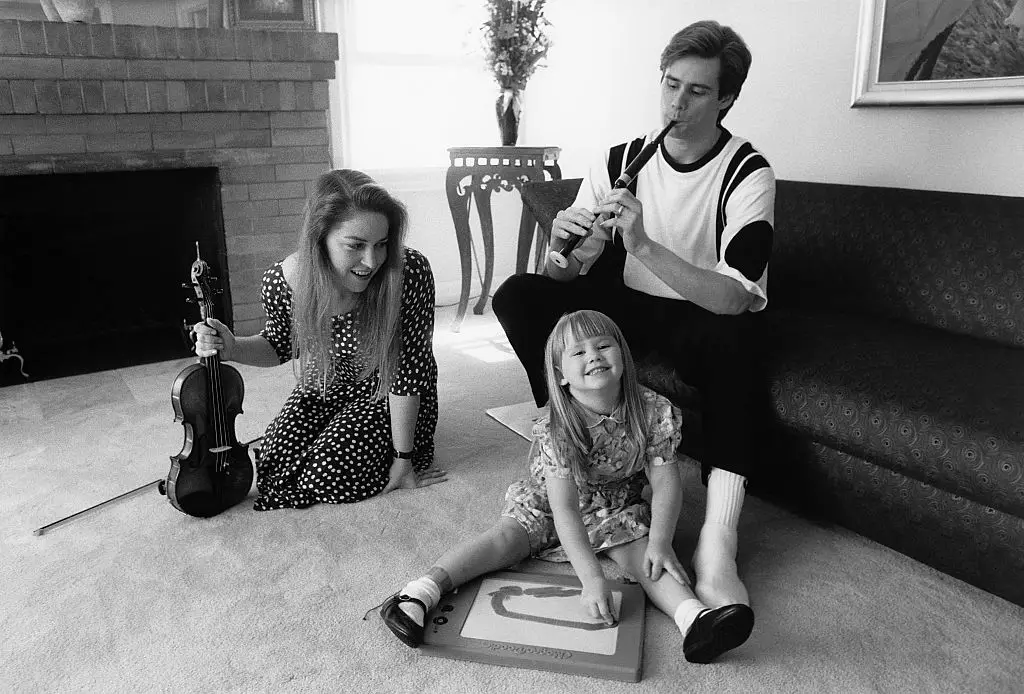 Jane, who is 35, is a mom of 12-year-old son Jackson Riley Santana, whom she has with former husband Alex Santana.
Speaking to People before she gave birth to her son, Jane said, "I'm excited about it because I never really got along with girls growing up. I was a little afraid that if it was a girl, that she would not like me, you know? So I'm very happy about the boy."
Unlike most children of celebrities, Jane didn't follow into her dad's footsteps. Instead, she embraced music and is part of a band.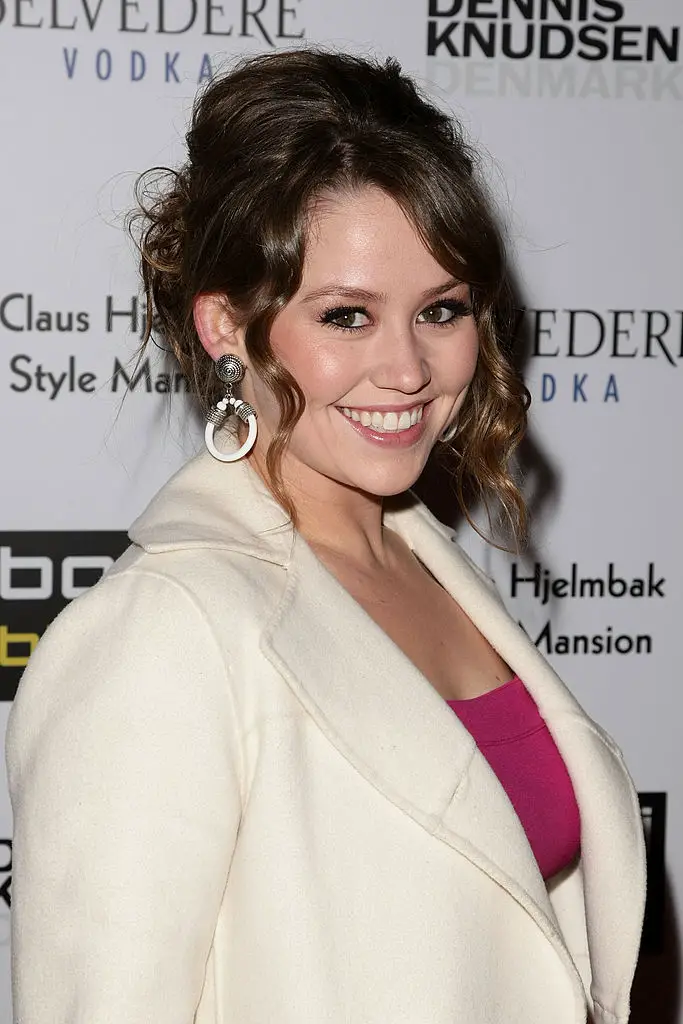 Most people first learned of Jane when she auditioned for the 11th season of the popular show American Idol from which she was eliminated in the first week of the live auditions.
"I freaked out when I was there so I was really really shaky," she said of her performance on the show. "I know I can do way better than that so I'm really disappointed." She was able to seek comfort from none other than her dad. "I talked to my dad and he was kind of comforting," she continued. "He said 'I've been said no to a bunch of times' and it worked out for him, so hopefully I have a shot."
Jane appeared on Catfish: The TV Show, starring as herself, and in 2014, she wrote several soundtracks for the Dumb and Dumber To movie.
Her 2009 album is available to stream on Spotify.
We hope Jane would establish herself as a singer.
Please SHARE this article with your family and friends on Facebook.
Bored Daddy
Love and Peace