Jack and Sam are two brothers who love one another unconditionally. However, after Jack became part of the British Army and later a guard at the Windsor Castle, he and Sam, who has Down syndrome, haven't had a chance to see each other for almost a year. But it was all about to change when Jack invited Sam to check his workplace. 
Sam knows just how important his younger brother's job is and that he protects the Queen.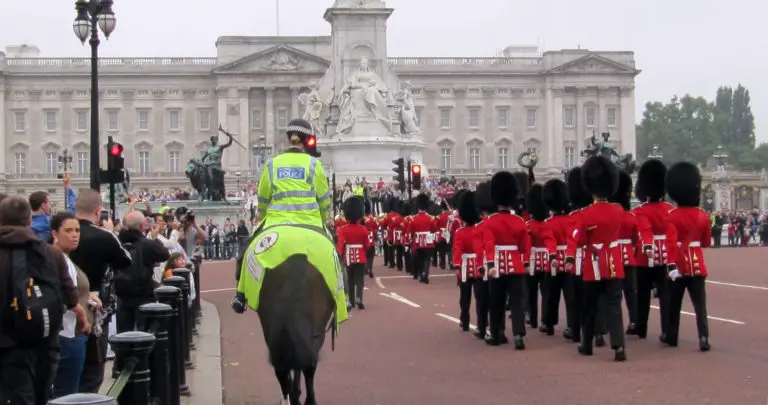 The moment Sam walks the castle's ground, two members of the Guard, Lt. Bragger and Sgt. Baggot-Moore greet him. Seeing Sam going all smiles and getting excited puts a smile on their faces as well. At this point, everyone realizes this is going to be a reunion to remember.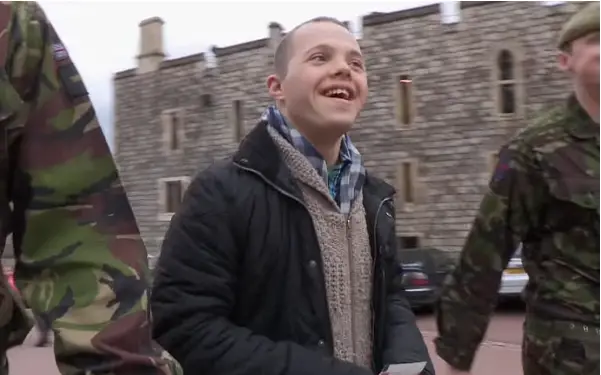 As they approach the area where Jack is stationed, the guards explain to Sam that his brother won't be able to speak to him until his shift is over. 
A sentry will be on duty "at their post" for a two-hour period. Every 10 minutes, he comes to attention, slopes arms and does a march of 15 paces across the area of the post. Each sentry will do this four to five times before halting. He will then shoulder arms and stand at ease. Standing "easy" is not permitted whilst a sentry is at post. Orders for sentry duty read out before each 2 hour 'tour of duty', make it clear to each individual that: "you may not eat, sleep, smoke, stand easy, sit or lie down during your tour of duty."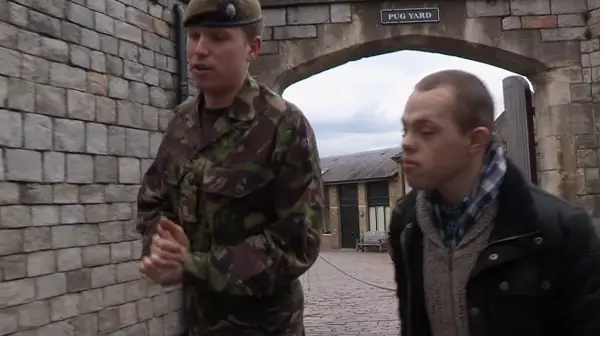 The moment Sam spots his brother wearing a uniform, his excitements grows bigger, but he's aware that Jack can't give him a hug at this point, so he stands right next to him looking all proud. Jack maintains his stock-still appearance and is patiently waiting for his duty for the day to be over.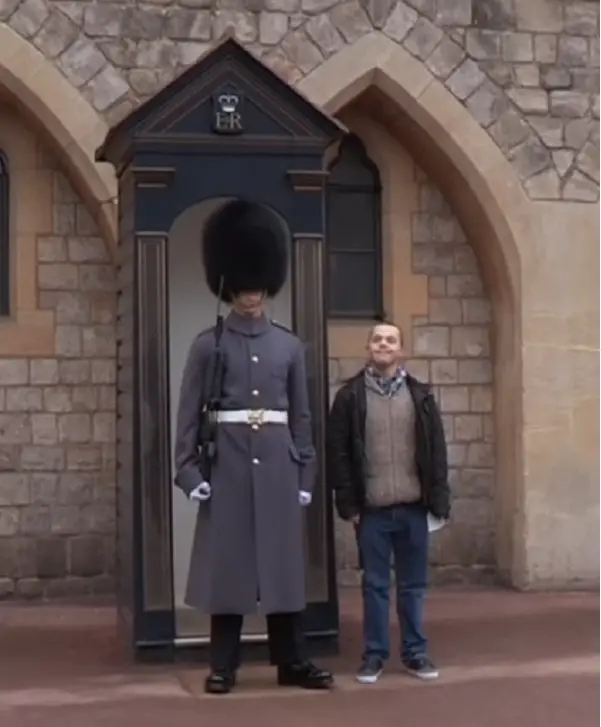 Finally, after taking a tour around this magnificent place built in the 11th century, Sam sees Jack without his uniform and embraces him with arms wide open. This is both sweet and emotional at the same time.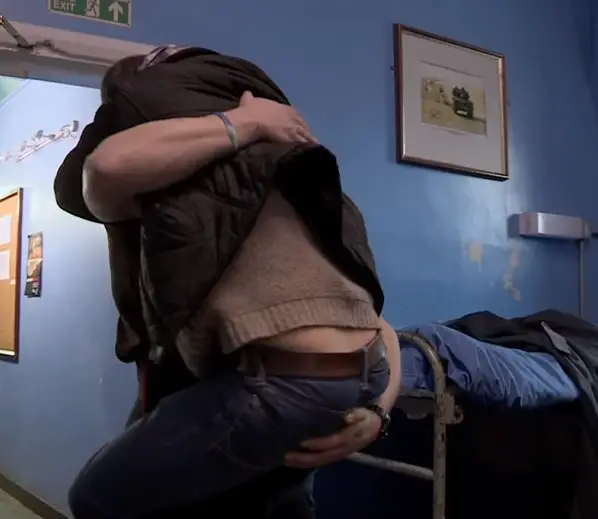 Take a look at the reunion in the video below. Heartwarming, indeed!