Every one of us honors our military men and women because we are aware that it is because of their service that we live in freedom.
Many find ways of paying tribute to those who lost their lives fighting for our country. Whether it is through memorial services, raising monuments, or simply by saying thank you, we can never truly thank them enough for their sacrifice.
One man from Tampa, Florida, found a beautiful way to honor the fallen heroes and now his story is going viral and is getting the attention it deserves. Andrew Lumish, who is a carpenter and runs a successful business, has only one day a week off. Instead of using it to take the much-needed rest, he cleans tombstones of fallen veterans in cemeteries around Tampa Bay.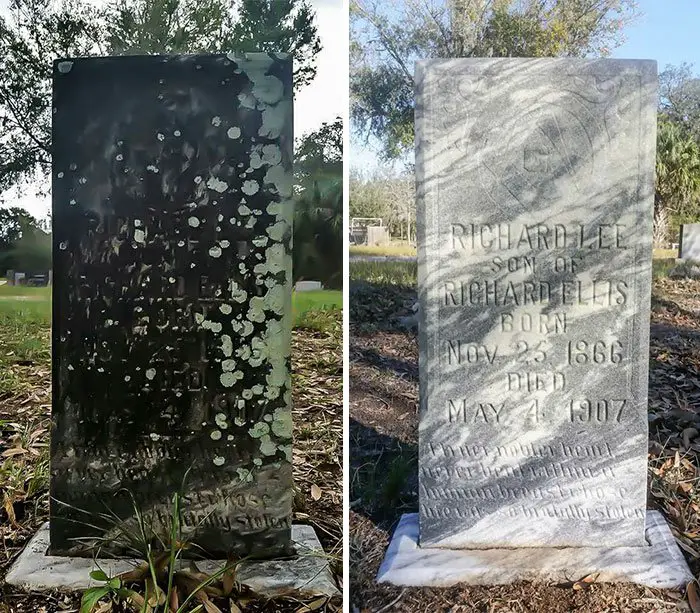 His incredible wok is documented on his Facebook page The Good Cemeterian. Each of the before and after photos he posts are unbelievable.
Lumish spends a lot of time cleaning the tombstones because most of them haven't been visited by anyone in years and are covered in decades of mold and muck. Sometimes, he spends up to three months on a single thombstone.
So how does he do it? According to Do You Remember, Lumish first sprays a chemical called D/2 and then scrubs the stones using a brush before he rinses them with water.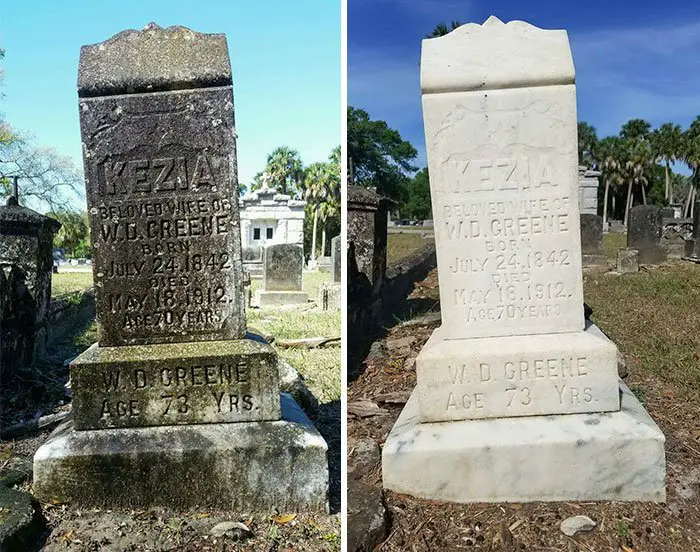 One of the photos he posted online shows a gravestone of a veteran who died in combat in the late 1800s.
In his mission to honor the heroes, he gets help from his wife. She never misses a change to lend a helping hand.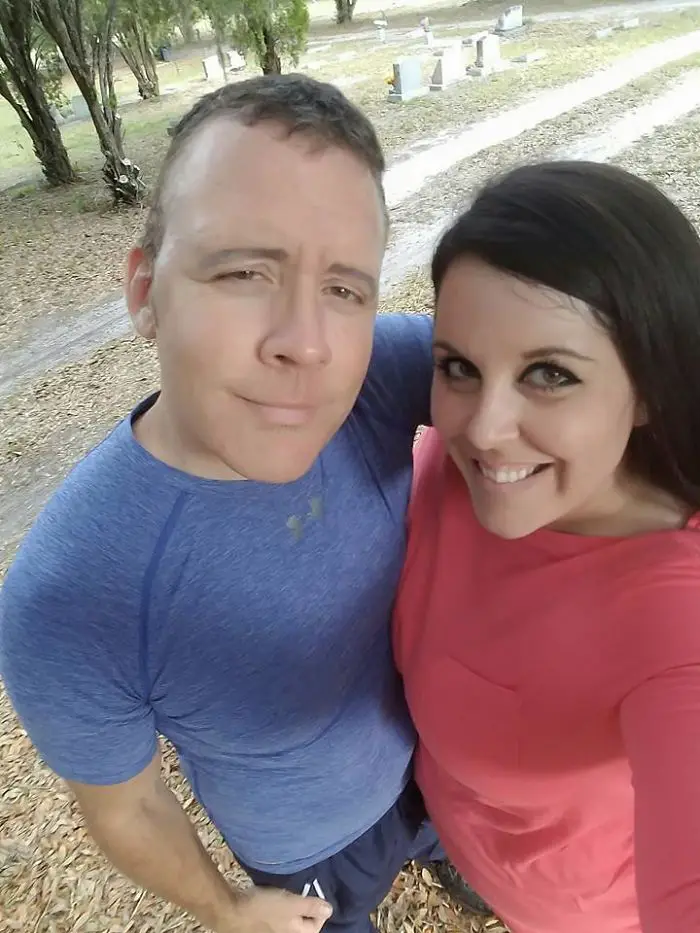 Thank you for your effort. You do an amazing job!
Peace and Love
Bored Daddy