The number of school shootings taking place in America is outrageous and alarming. In 2022 only, there were 51 school shootings that resulted either in injuries or deaths, and parents out there are afraid for their children's safety.
On March 27, 2023, a deadly shooting took place at the Covenant School, a private Christian elementary school in the Green Hills area. Sadly, three nine-year-old students and three staff members lost their lives. The shooter, who has been identified as 28-year-old Audrey Hale, was fatally shot by responding police officers at the scene. Hale was armed with three guns, including a semi-automatic rifle.
The news of the tragic incident took the country by storm and shocked millions of people who were deeply saddened.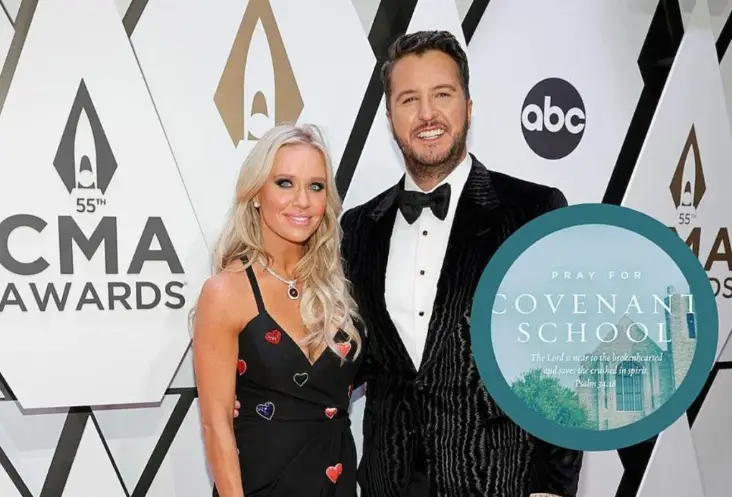 One of the people who took to the social media to share their condolences and express their concern over the tragedy was Caroline Bryan, the wife of country singer Luke Bryan. She said how she starts every day with a prayer together with her children and the children of her late sister and her late brother-in-law whom she and Bryan took under their care.
She spoke of the uncertainty many parents feel when they send their children to school, or as she stated, to an unknown future.
"Every morning, I hop into the car with my boys and we always say our morning prayers," she wrote. "As soon as the kids are out of the car at school, I always say another prayer to keep the kids safe from any harm…and my brain is always thinking about a shooting," she continued. "This is horrific that parents, teachers, kids…anyone working at a school has to worry about shootings every damn day. Something has to change. Now."
Before speaking of the shooting, she shared a photo of the Covenant School and a passage from Psalm 34:18, "The Lord is near to the brokenhearted and saves the crushed in spirit."
She added that we should not allow to make children feel unsafe and insecure when they go to school.
Other celebrities who have expressed their concern and condolences, as well as their outrage because of the tragic shooting are Reba McEntire, Carly Pearce, Randy Houser, Sheryl Crow, and others.
We are so very sorry for the loss of innocent lives.
Please SHARE this article with your family and friends on Facebook.
Bored Daddy
Love and Peace