After much anticipation, the sequel of the iconic film Top Gun was finally released in May, 2022. Top Gun: Maverick came to life 36 years since we first saw Tom Cruise in the role of Lieutenant Pete "Maverick" Mitchell, a young naval aviator aboard the aircraft carrier USS Enterprise, and surpassed the original film both critically and commercially.
To the delight of many, most of the roles were reprised by the original actors, and that included Val Kilmer in the role of Lt. Tom "Iceman" Kazansky.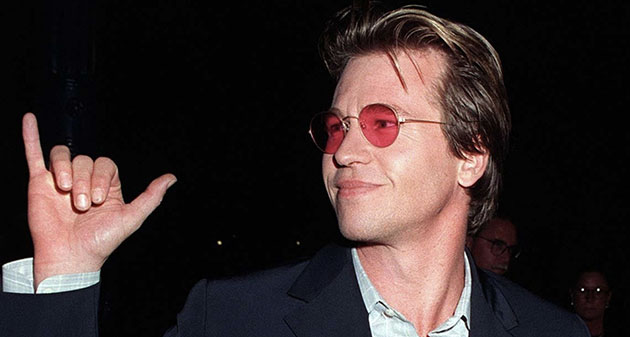 During the last years, Kilmer suffered some serious issues.
In 2015, Kilmer underwent a surgery due to throat cancer and lost his natural voice. When asked what he truly misses about his old voice, he said, "That I had one! That I didn't laugh like a pirate."
Sadly, he's still suffering consequences from the cancer treatments.
Kilmer was supposed to appear in Disney+'s relaunch of Willow, in which he would have reprised his 1988 portrayal but his health prevented him from doing so.
Speaking of filming Top Gun: Maverick, Kilmer said he was excited to be on-screen with Tom Cruise again, adding that meeting Tom again "was like no time had passed at all."
As his fans were eager to see their favorite actor's performance in the cult action film, it looked like Kilmer's children, Mercedes and Jack, were most excited of all.
His daughter posted pictures from set with the caption, "Finally allowed to post these pics from the @topgunmovie set. Maverick out now!"
This isn't the first time for the Heat star's children to share photos of themselves and their famous father. What's most, the resemblance between Jack and young Val is uncanny.
It is always a pleasure to witness our favorite celebrities sharing precious moments with their families.
Please SHARE this story with your family and friends on Facebook.
Bored Daddy
Love and Peace