A man of many talents and an incredible singer with iconic hits such as For the Good Times and Why Me Lord, it's easy to say that Kris Kristofferson is one of the best in the world of music.
With a career spanning over five decades, this Texas-born Casanova influenced the music industry and gathered an army of fans from every corner of the Earth.
Not only that, but he also became a trendsetter, although it once happened by chance. As the singer shared himself, he was at the hospital back in the day where he had been treated for pneumonia so he didn't have the chance to have his beard cut. "And when I came out, some magazine took a picture of me and called it 'the new face of country music'. Ever since then Willie, too, has just looked as wild as heck," he shared.
Kristofferson graduated from Oxford in 1960 and then served in the military before landing a job at Louisiana's Petroleum Helicopters International, where he worked as a commercial pilot. When he was off work, he would sit on an oil platform, penning future hits, like Help Me Make it Through the Night and Bobby McGee.
His singing career started after he met Johnny Cash while working as a janitor at a recording studio and wanted to get noticed. Speaking of this encounter, Cash said in an old interview. "I discovered him, and so did a lot of other people about the same time.
"That's how I got many of Kris's songs, but then he became so impatient one day he landed a helicopter in my yard and brought me a tape of "Sunday Morning Coming Down." I thought, well, it's time to really give this guy a listen, so I heard that song, and I did it on a network television show and talked about Kris, and he was on his way, then he went to Newport Folk Festival and stole my show, and he did great. I was proud of him."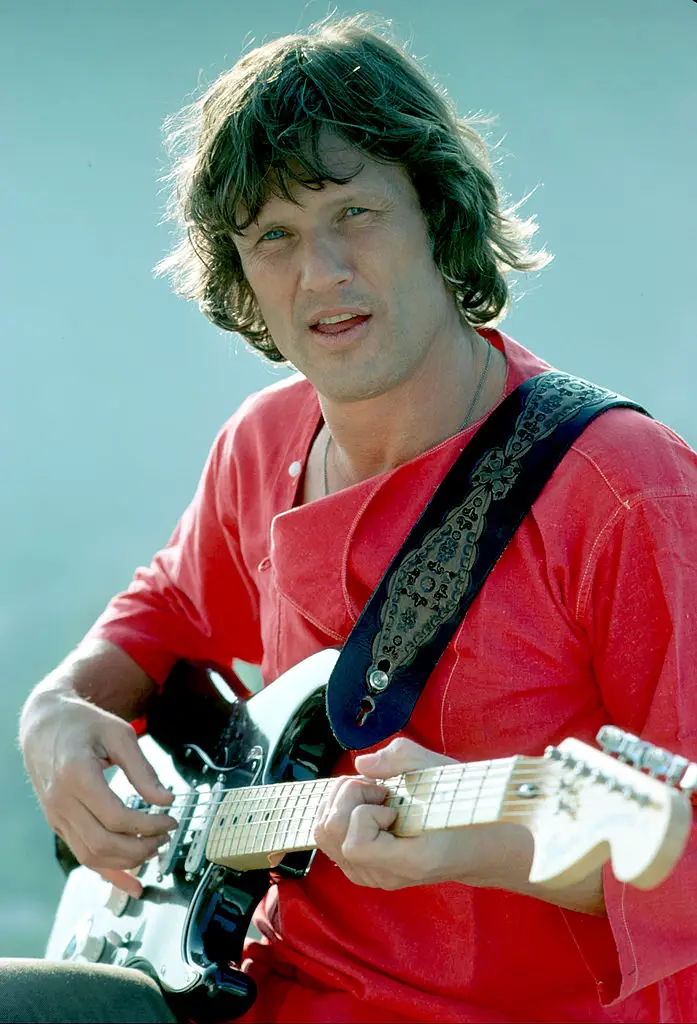 Bob Dylan, Kristofferson's idol, also recorded at the studio Kristofferson cleaned. Speaking of meeting him, Kristofferson recalled, "It was a real eye-opener to see the way he worked. I was pretty much in awe of him at the time. But I never talked to him or anything. I didn't want to bother him. I just emptied the trash cans and watched him."
Even today, Kristofferson performs many of Dylan's songs while on stage.
Kristofferson has been married three times and has eight children.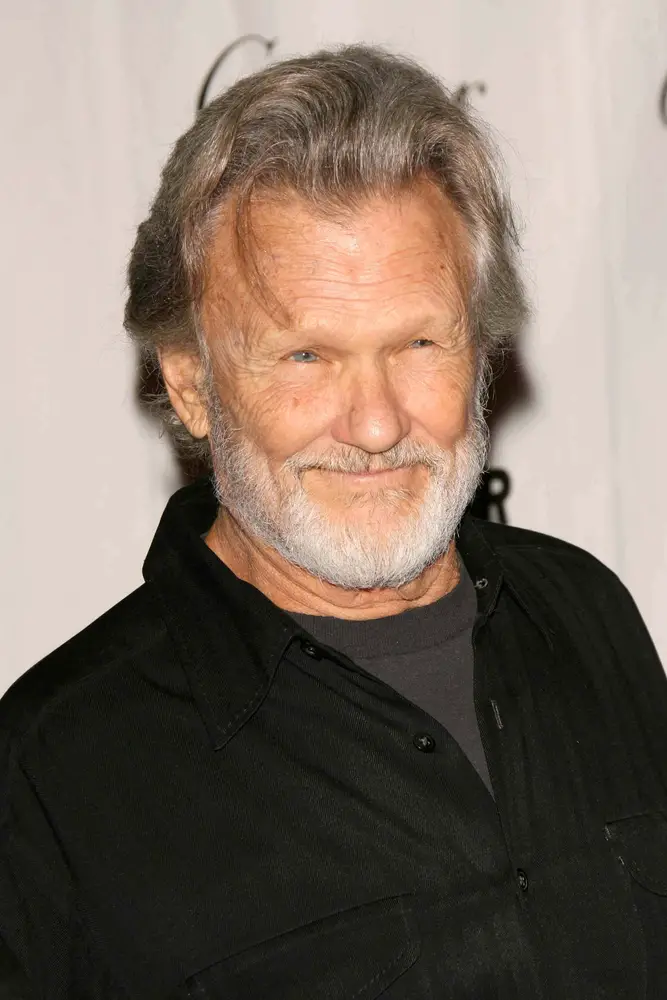 During the late 90s, the singer's health started to decline and he had heart bypass surgery. Then, in 2004, he experienced a range of debilitating symptoms and was soon diagnosed with Alzheimer's and fibromyalgia.
The spasms he experienced were so severe that his nerve endings triggered painful contractions comparable to golf ball-sized knots. He tried many medications and therapies, but nothing seemed to work.
"He had painful knees and annual knee shots, a pacemaker for arrhythmias–which we now know could be from Lyme–so much Advil for headaches that he got anemic," said Lisa Meyers, his wife of 40 years.
"After a year of iron supplements and seeing a hematologist, he just wasn't healthy-looking."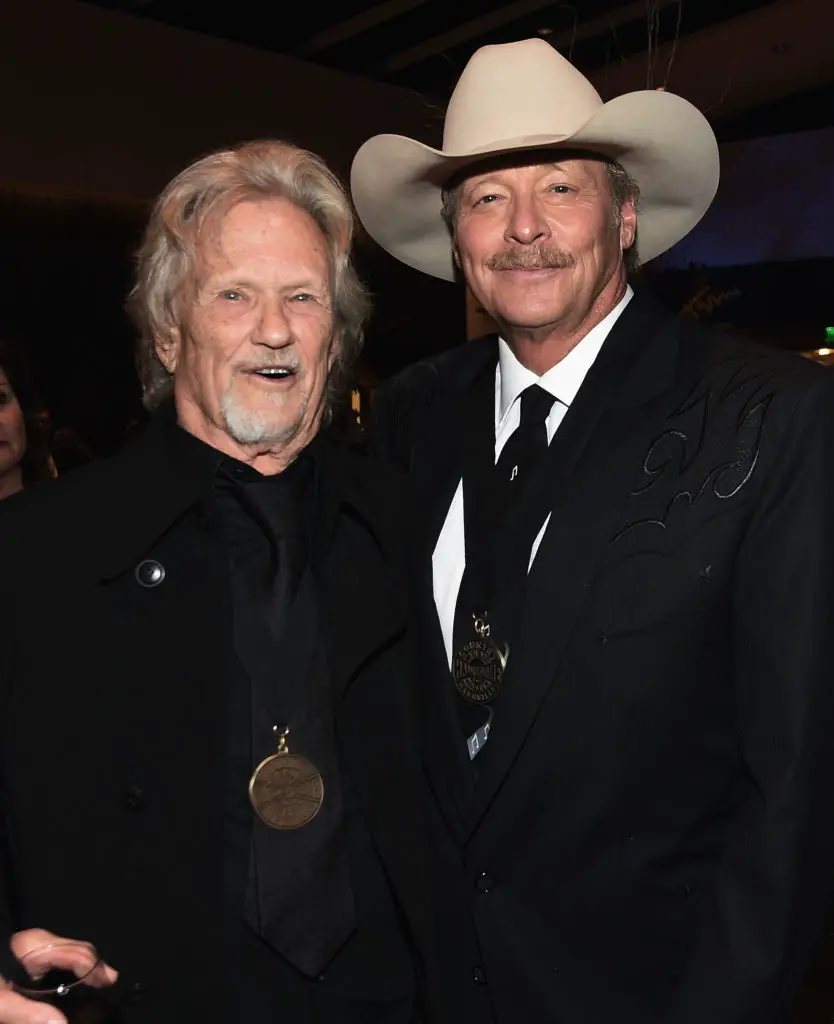 Finally, in 2016, he received the right diagnosis. He had Lyme disease. "He was taking all these medications for things he doesn't have, and they all have side effects," Meyers said of the medication for Alzheimer's and depression. She added that after three weeks of Lyme-disease treatment, Kristofferson rebounded. "All of a sudden he was back. Some days he's perfectly normal and it's easy to forget that he is even battling anything," she said.
Today, Kris Kristofferson, who is 86, lives a pain free life, and he lives it to the fullest.
Please SHARE this article with your family and friends on Facebook.
Bored Daddy
Love and Peace