The coronation of King Charles and Queen Camilla, which took place on May 6 and was watched by around 20 million Britons, represented an important historical and traditional event. It was a day when all eyes were on the British royal family and to the delight of many, everything went according to plan.
On Wednesday, July 5, the King and Queen of Britain were symbolically crowned for the second time in Scotland.
The ceremony took place at St. Giles' Cathedral in Edinburgh and the king was presented with the Honors of Scotland – the crown, scepter, and the sword of state – which he received during the service. This ceremony is often referred to as to "a second coronation" and is not an official coronation in its own right but a symbolic event.
King Charles was presented with the legendary Crown of Scotland, which is one of Europe's oldest surviving crowns and the oldest in Britain, having been made by Scotland's royal goldsmith, John Mosman, in 1540. This crown was made for James V, who wore it at the coronation of Queen Mary of Guise in 1540, but was first used for an actual coronation when Mary Queen of Scots was crowned.
"By the symbol of this crown, we pledge our loyalty, entrusting you to reign as our king in the service of all your people," Alexander Douglas-Hamilton, the Duke of Hamilton and Brandon and Scotland's most senior peer, said as he presented Charles with the crown on a cushion.
"In receiving this crown, I so promise by God's help," Charles replied.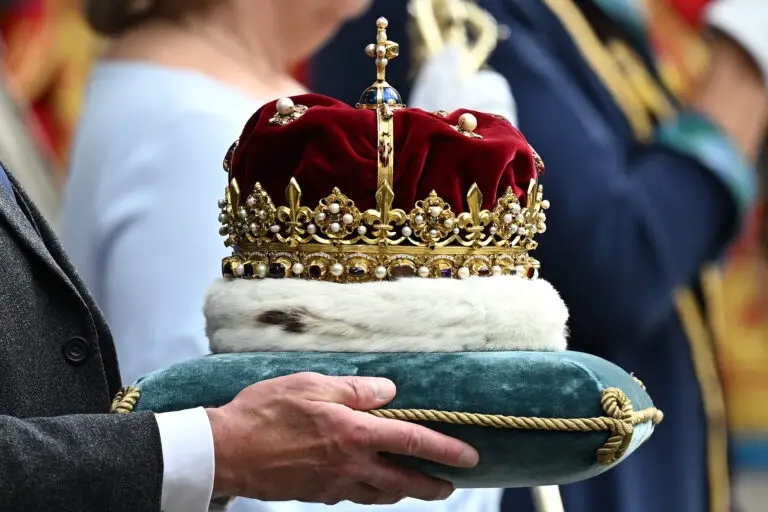 The event was a delightful one, but at one point, right upon arrival at the Cathedral, King Charles showed impatience, according to body expert Judy James.
"This appeared to be a more relaxed ceremony for Charles, who shared the spotlight almost evenly with Camilla, William, and Kate, meaning his body language projected less of the ongoing signals of tension and anxiety than at his actual coronation, and he wore a warm, beaming smile most of the time," James told Mirror.
"He did appear to fuss and fret over Camilla this time, though, and when he did drop the smile and adopt a wary frown with his signature steepled brows, it was when he was turning back in concern to see her get safely in and out of their car or to move to her seat, which was when he also used some of the rapid hand-flicking gestures that tend to signal royal impatience."
James concluded: "His concern seemed justified as Camilla did appear nervous. Unlike Kate, she lacked the ability to perform a pose of stillness during the service, and her constant patting of her hair or the white plume of her hat were self-checking rituals that hinted at ongoing inner anxiety."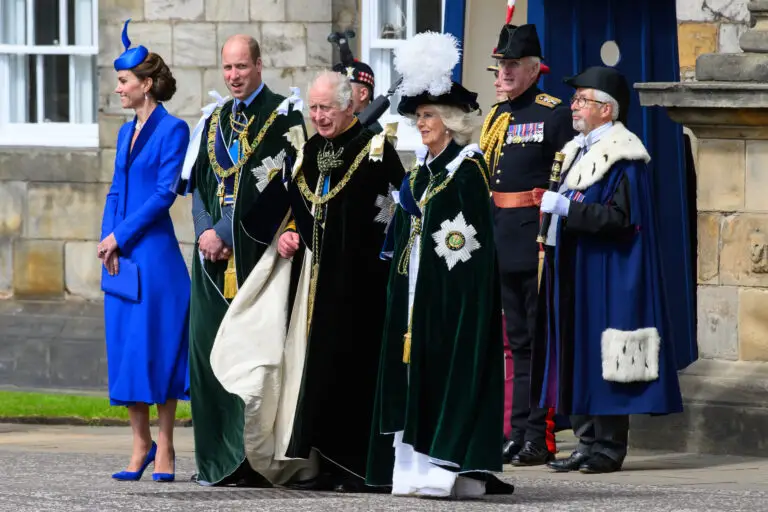 This wasn't the first time that King Charles showed frustration and impatience publicly. The same thing happened back in December while he and Camilla visited the Welsh town of Wrexham and he believed it was time to leave but Camilla still chatted with the crowd. He then asked his aids to go and call his wife saying, "Can we try and get her back again? Please, we need to go. I was trying to wait for her, but she goes on," clearly irritated.
Experts believe that this happened because Charles is under pressure to execute his royal duties to perfection.
"Charles really should have popped back to speak to her in person rather than sounding irritated to other people, or maybe grinned fondly to register ongoing affection," expert Judy James commented on the matter.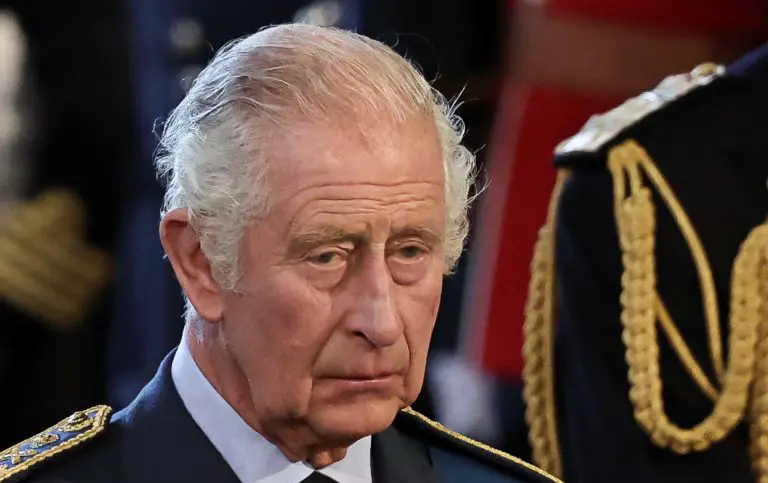 In general, King Charles is mostly in a good mood when in public. He could often be seen smiling and laughing and even sharing jokes with those around him.
Valentine Low, royal correspondent at The Times and author of the royal book Courtiers, Charles is simply putting too much pressure on himself.
"He can vent his fury when things go wrong with his schedule or when he feels that his instructions have not been obeyed, only to calm down moments later when he is assured that his instructions have been followed to the letter after all," Low told Newsweek.
"'Oh, thank you so much,' he will say, the very image of gratitude and contrition. It is a rollercoaster ride, and those close to the king are used to it.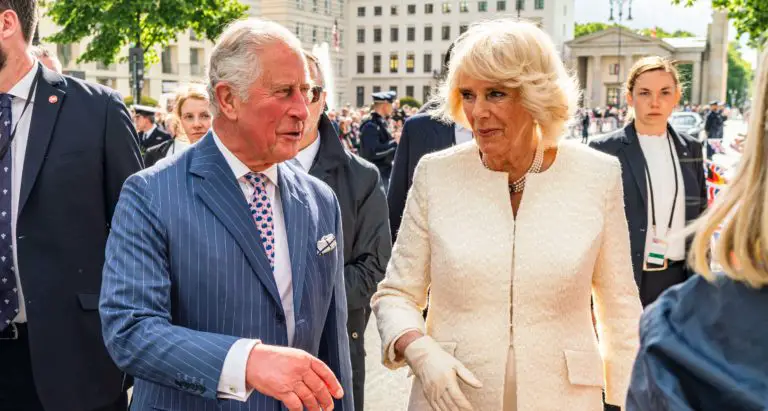 "However, his impatience, according to some close to him, has a deeper cause," Low wrote in Courtiers. "He acts as if his time is short, which leads to a sense of urgency as if he has only got a few years to get through everything he wants to achieve.
"It goes back to the old observation about Charles: he puts pressure on others because he puts pressure on himself. But the king knows all too well, from his years of frustration as Prince of Wales, that change can be slow to come about."
Charles and Camilla are usually residing at Birkhall for their summer holiday, but according to the media, the King now wants to follow into his late mother's footsteps and spend the summer at Balmoral.
Please SHARE this article with your family and friends on Facebook.
Bored Daddy
Love and Peace