America's sweetheart Kelly Clarkson and our all time favorite a capella group Pentatonix have joined their out-of-this-world vocal skills before, but their performance of this year might be the best so far.
They are no strangers to holiday specials and each season they leave us eagerly waiting for their choice of holiday hits they give new life to. Listening and watching them sing together makes us all smiles and fill our hearts will pleasure as they belt out the lyrics of Kelly's hit song "My Grown Up Christmas List."
The whole experience is way better than anyone could have imagined. They never fail to lift the Christmas spirit up and treat their fans and everyone who gets to listen to them with this once-in-a-lifetime performance. 
The group huddles together in a Las Vegas restaurant and gives one unsuspecting couple the surprise of their life.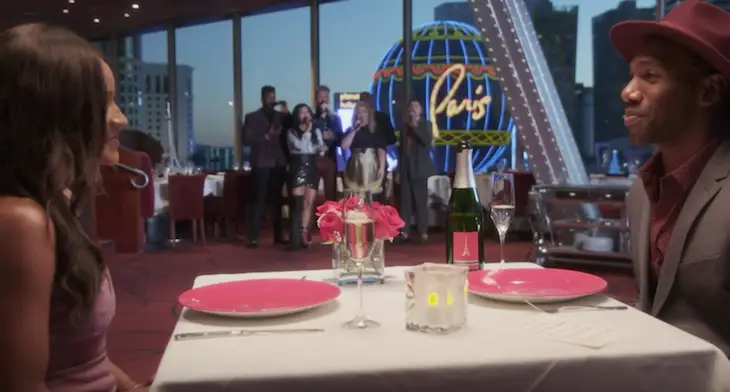 Both Pentatonix and Kelly became the synonym of the best Christmas shows over the years. Their treat their audience with renditions of the melodies and the songs that grew close to our hearts and remind us of all the beauties the season brings. They perform alongside many other famous artists. Kelly had previously performed "Silent Night" with her idols Reba McEntire and Trisha Yearwood. 
Kelly gushed:
"Trisha and Reba – total dream come true. Totally cried the day we were in the studio. I was just freaking out. We did 'Silent Night' as a trio, and it ends a cappella! And it's so ridiculous. I have never been so vain in my whole life, but I have listened to that song I don't know how many times."
You're not the only one, Kelly!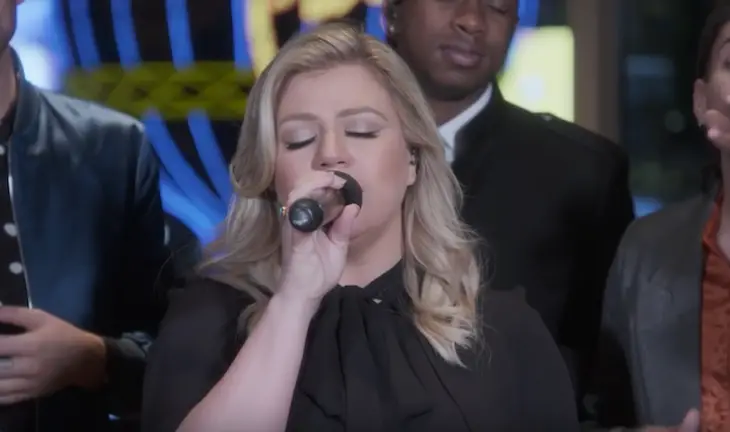 Kelly always knew how to appreciate the holidays, but after she got engaged to the love of her life, this season became her all time favorite. She even dedicated some of her hits to Brandon.  
Kelly explained:
"The one titled 'Winter Dreams: Brandon's Song' would be one [that was dedicated to Brandon]. What was the first hint? No, that one's definitely about him. Honestly, I wrote 'Every Christmas' which was another song on the Christmas album. It was the first song I wrote on the Christmas album with my guitarist, and I wrote it about just my whole life, how every Christmas, I was just like, 'This is going to be different, right? I'm going to actually find someone and not be pathetically alone for the rest of my life?'

So, I wrote it about those deep emotions that you go through during that time, when it's supposed to be a happy time, but you're just like, OK, every Christmas, I keep thinking it's going to change, and it doesn't. Then 'Winter Dreams: Brandon's Song' is kind of after we were together and we got engaged. Christmas changes, it morphs, it comes to life a little more. It's just a happier time."
She never misses the chance to remind us what Christmas is all about, and that's the love we have for each other. As for her album "Meaning of Life," she said how she couldn't wait for the fans to experience the music live, to not only hear it, but feel it. And she definitely nailed it, because the fans were left speechless.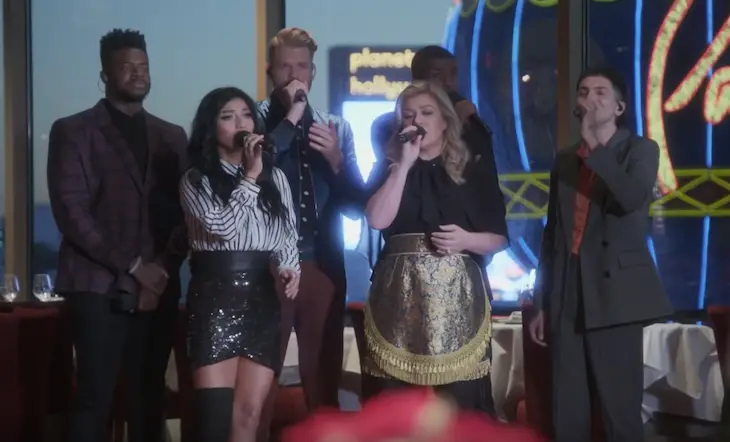 Listen to the rendition of "My Grown Up Christmas List" for yourself and enjoy!