Most people dream of becoming celebrities for the sake of leading luxurious lives and being loved by millions, few, however, among which the one and only Keanu Reeves, seem to use their celebrity status for the sake of doing good for others.
This incredible actor is truly a very special person. He's down to earth and unlike his colleagues, he doesn't mind taking the metro or dining at a local fast-food store.
Reeves' generosity is known world-wide. Some years ago, magazines revealed how he was spending huge amounts of money funding cancer research and helping a number of children hospitals.
The A-list actor and star of the science fiction movie Matrix was reported to have given around $65 million to the special-effects and costume-design team who worked on the trilogy. An unnamed source told ABC News: "He felt that they were the ones who made the movie and that they should participate."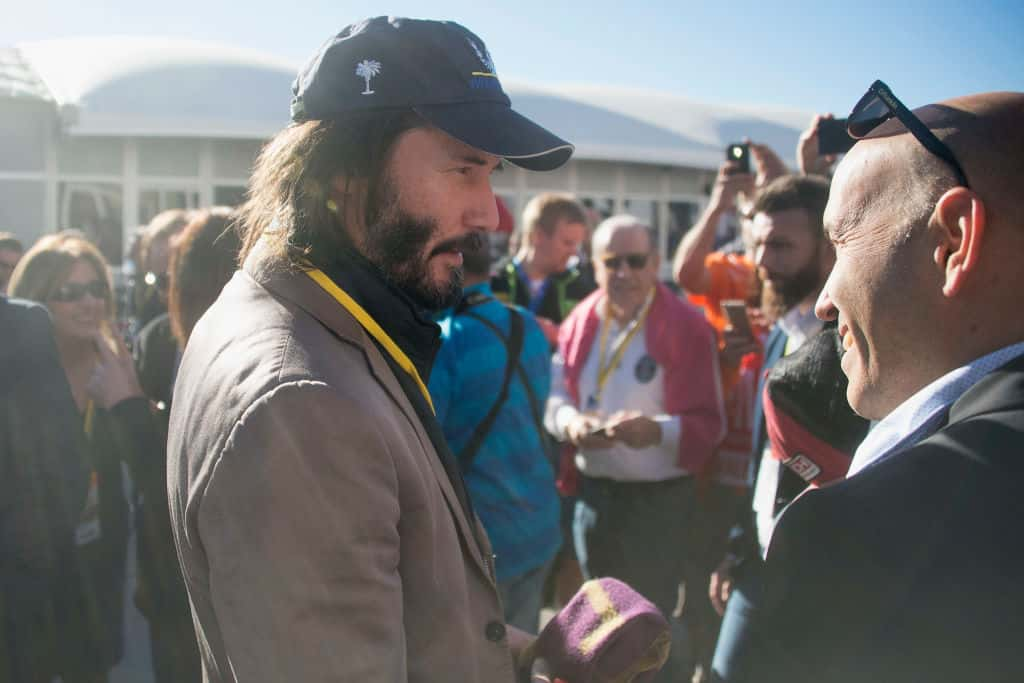 For Reeves, it was never about the money. He's a humble man who simply enjoys what he does in life. He was reported saying, "Money is the last thing I think about. I could live on what I've already made for the next few centuries."
According to Hello!, Reeves also gave Harley Davidson motorcycles costing $7,800 to each of the members of his stunt team while filming in Australia.
Many fans who actually met him in person are happy to share impressions of the encounters.
It's not surprising that everyone praises him and his actions. One Reddit user who used to work on set with Reeves wrote: "Back in the late 90s and fresh out of college I got my first job as an assistant prop designer on the set of Chain Reaction (Keanu was a supporting actor with Morgan Freeman). EVERY DAY for the last few weeks of filming, Keanu treated the stage hands and 'grunt workers' (including myself) by taking us out for free breakfast and lunch. He was genuinely a very nice guy to work with."
He then added: "Since then, I've worked on about 30 different sets and have never met an actor as generous and friendly as him. Most actors I've seen and worked with are total douches who always think they are better than us. Keanu on the other hand, at the very least, was socially approachable and definitely kindhearted."
"That was one example (that involved me directly), but (on the same set), I remember him going out of his way to give my friend a ride to the repair shop to pick up his car… I'll write more as I remember, but its been a while."
We love you Keanu. Thank you for everything you do.