When it comes to choosing the best place to live, there are many options. And whereas many choose to be part of the big cities and the crowd, there are those who opt for nature and tranquility and build their homes near woods and forests. The latter not only get to breath fresh air and enjoy the stunning surroundings, but the luckiest of them also get to make friends with the wild inhabitants.
A woman named Amscoile would always see one deer running around her house, so when a storm was announced to take place, she didn't only think of her own safety, but of that of her unusual guest too. Knowing the deer may come again and look for a place to hide, she left the back door open.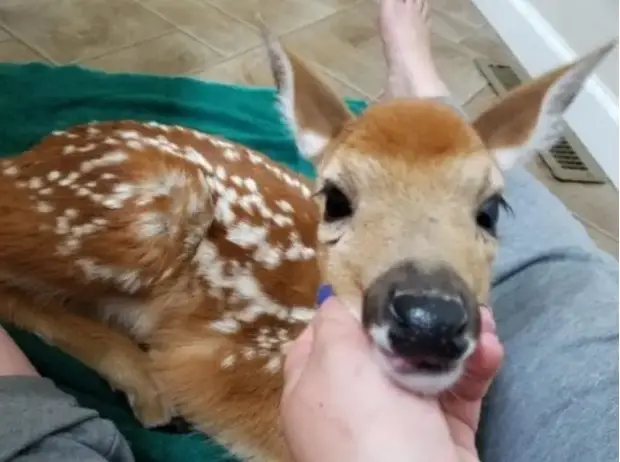 But to her surprise, something very sweet and unlike took place. The sweet deer did hid at Amscoile's house, but he brought his friends too. So having three of them inside was something this woman didn't really expect. She, of course, let them stay there until it was safe to go into the forest again.
You can take a look at this unusual sight in the video below.