Some time ago, William and Kate set foot on US soil for the first time since 2014.
The Prince and Princess of Wales attended the Earthshot Prize Awards which William founded in 2020. Earlier this year, however, it became an independent charity and William serves as its president.
"Protecting the environment was a cause close to my grandmother's heart. And I know she would have been delighted to hear about this event and the support you're all giving our Earthshot finalists, the next generation of environmental pioneers," William said in a recorded message after he was forced to cancel the September Earthshot Prize Innovation Summit in New York because of Queen Elizabeth's passing.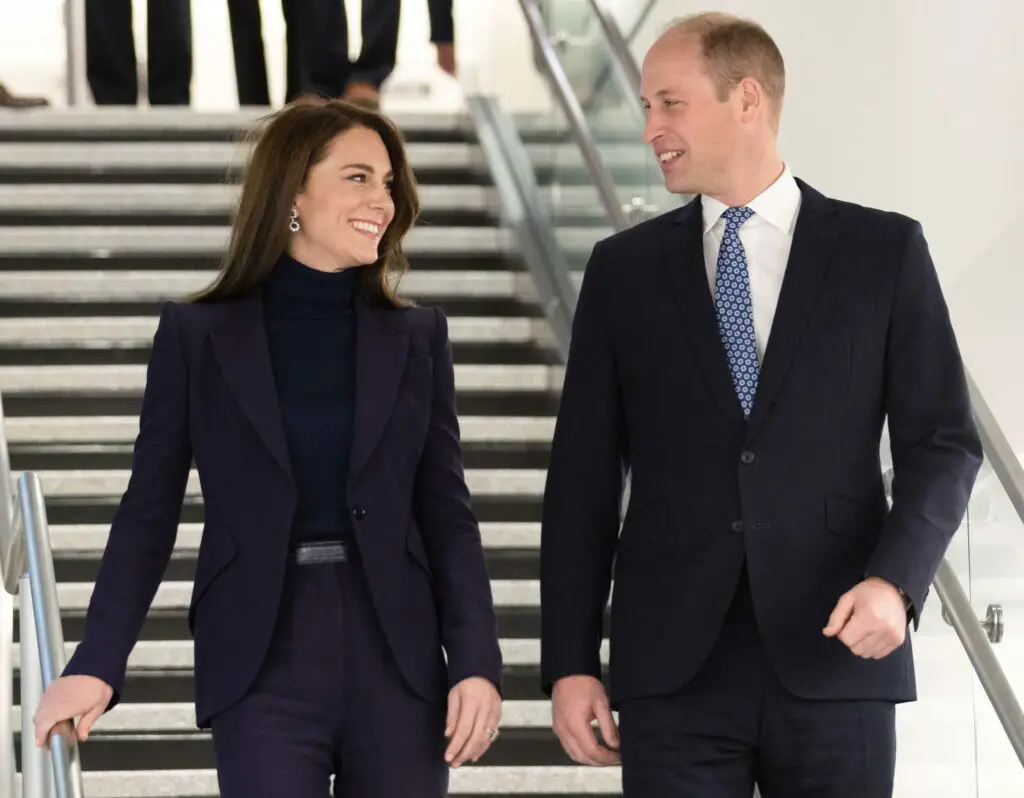 Instead, the trip took place some two months later and what caught everyone's attention was that the royals didn't fly to the States privately but used a commercial flight and remained-low key the entire time.
"As soon as people saw them get on you could tell there was a buzz on the airplane," passenger Jonathan Wood shared with CBS News. "It was a wild experience, but it was great."
"Surprising … you assume they'd have a private jet," passenger Jo Atkins told CBS. "[William is] a lot slimmer… can I say that? He's very slight. She's beautiful, obviously, as one would expect. I didn't expect that getting on the plane."
"Well look, they're coming for Earthshot. It's an environmental thing, right, so being on a commercial flight makes sense," another passenger, Luke Howard, added.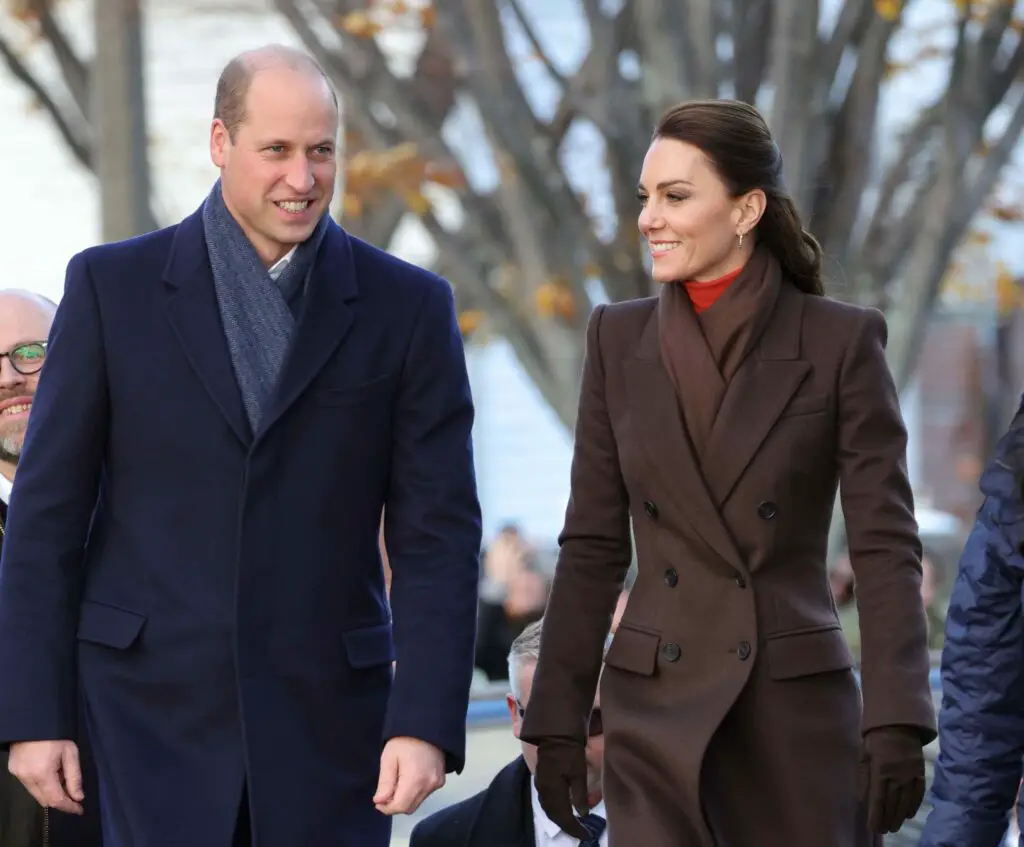 Upon landing, the Prince and Princess of Wales were greeted by Massachusetts Gov. Charlie Baker and Lt. Gov. Karyn Polito and William thanked the people who were there to welcome them "for their many tributes paid to the late queen," adding that his late grandmother always spoke of her 1976 visit to Boston "with great fondness."
Among those who got to greet and meet the royal couple was an 8-year-old boy named Henry Dynov-Teixeira. The sweet boy was dressed as a Buckingham Palace guard and presented them with roses.
"I am going to scream and tell my best friend that I am now famous," Henry told Mirror UK.
Kate and William also met with the Boston mayor and the US ambassador to Australia, Caroline Kennedy. They attended an NBA game and watched Boston Celtic play. All in all, their time there was fulfilling and fun as it was effective.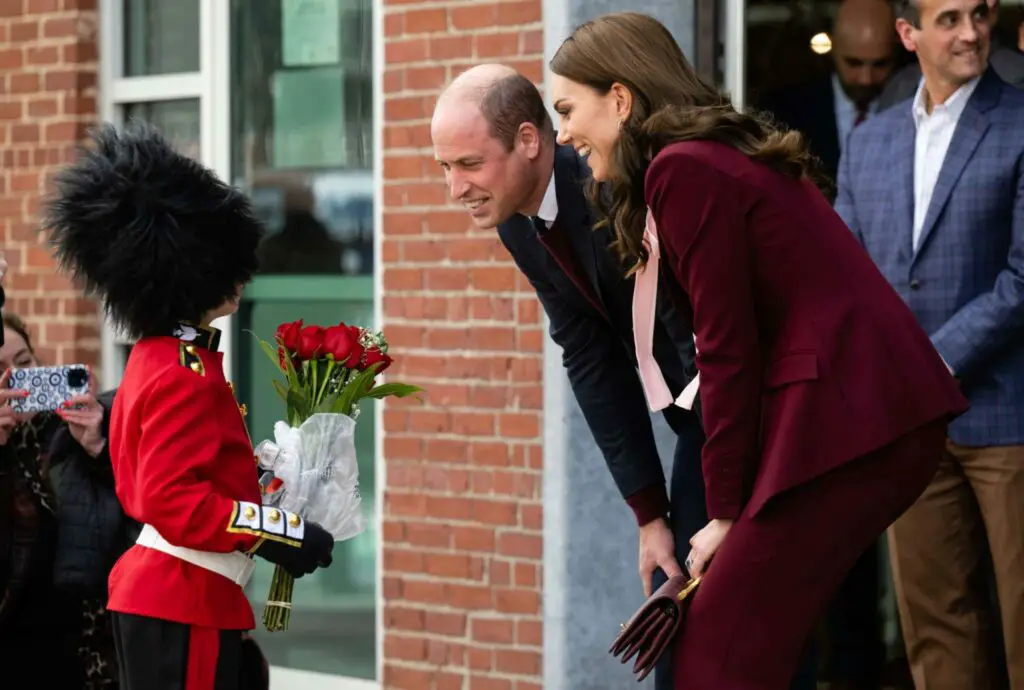 "The normally tactile-shy couple are using three key tie-signs or cues to suggest a mutual need to register unusually high signals of love, support, and togetherness," body language expert Judi James told The Sun of the royal couple's appearance at the basketball game.
"Their arms are pressed together from just above the elbow to the wrists and when William stops leaning away to chat they will likely be pinned at the shoulders, too."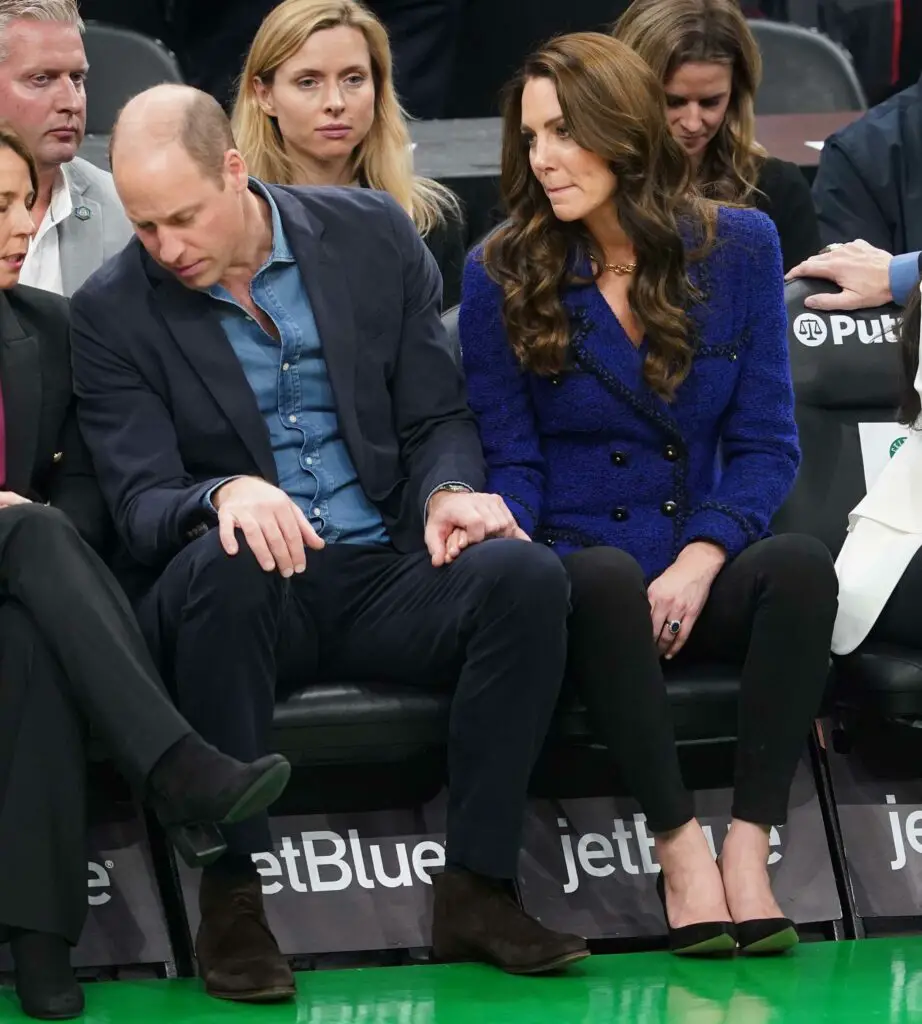 However, William keeping his hand on his wife's might be a sign of inner tensions, the expert claims.
"She has done this PDA before but it has been more of a fleeting gesture but here it is getting validation from William's reciprocal response. He places his own hand on top of hers and even curls his fingers around her hand to keep it in place," James said.
"Kate's smile has been as immaculate as usual in Boston but here she sucks her lips in," she said.
"This is another sensory trick. Lips have the densest concentration of nerve endings of any part of the body and pressing and sucking them in like this can be a self-comfort ritual under pressure."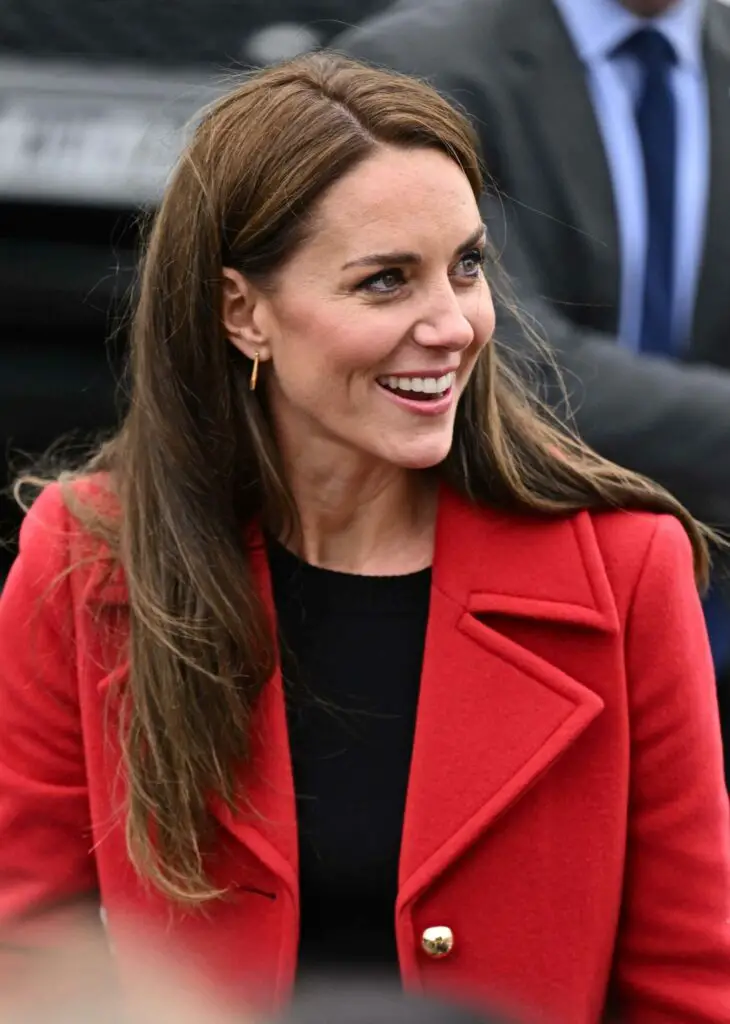 Kate seems to posses the ability to calm those around her when there is need for that.
Please SHARE this article with your family and friends on Facebook.
Bored Daddy
Love and Peace