Expressive, emotional, rebellious, and with a strong sense of style, Kat Von D stole the hearts of millions when she was asked to fill in for tattoo artist Daren Brass on the TLC show Miami Ink back in 2005. Ever since, she became a much-loved TV personality who managed to establish an empire and make millions of dollars.
Born Katherine von Drachenberg on March 8, 1982, in Montemorelos, Nuevo León, Mexico, Kat got interested in punk music and dressing in black to the surprise of her mom and dad who were active Seventh-day Adventist Church missionaries. They, however, never interfered with her dreams and wishes, even when she decided to drop out of school and focus on tattooing at the age of 14.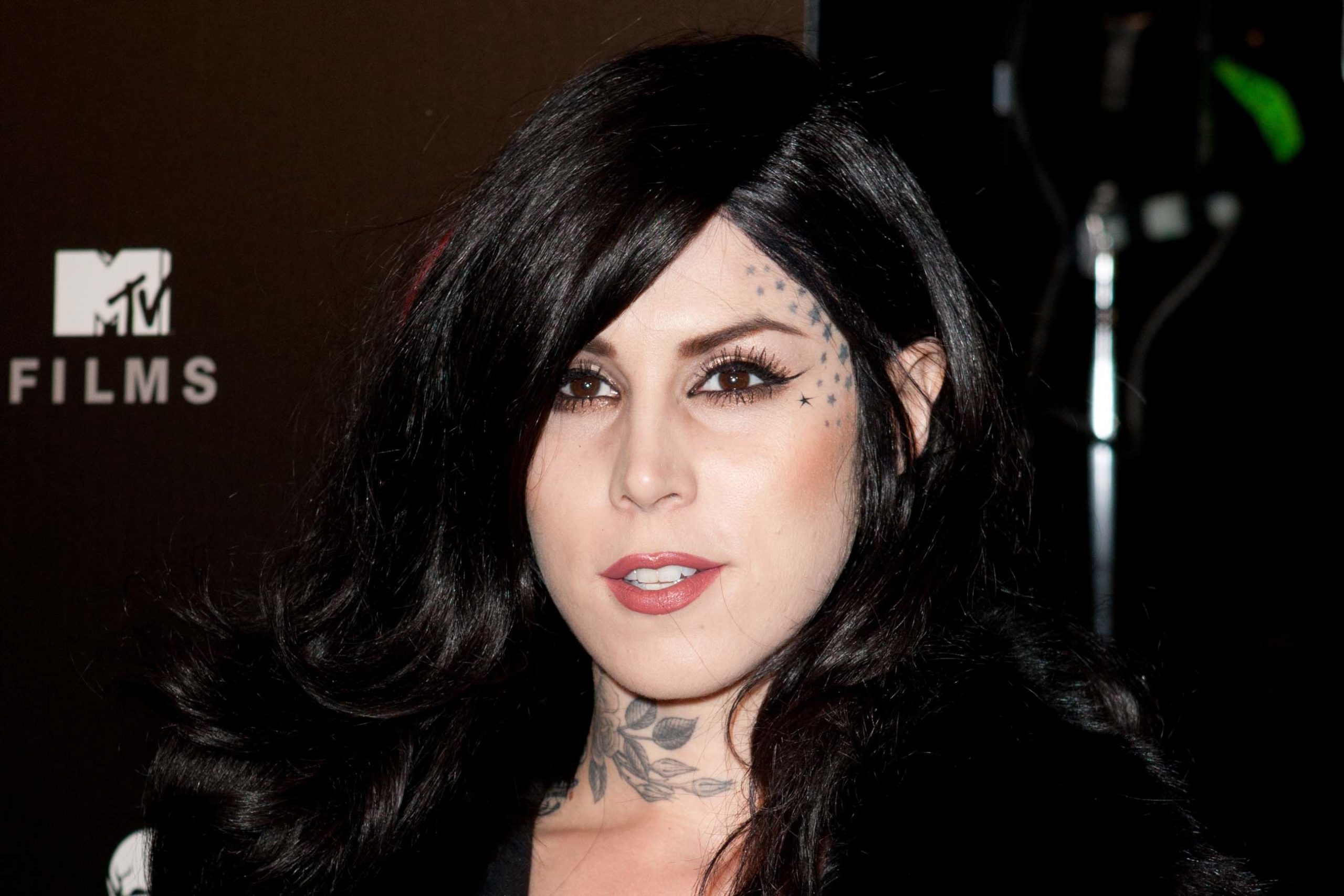 When she turned 6, her family moved to America, and a decade later, she became American citizen. "I was six years old, and the seven hour drive that it took to reach the Texas border felt like weeks," she recalled. "Even though I didn't fully understand what big changes were ahead, I felt it. I think we all did."
Speaking of her young years, she says she experienced physical, mental, and emotional mistreatment, but her parents weren't aware of it and she never blamed them.
"I love my childhood, I think I had a great childhood. I think my parents made a huge mistake in sending me to a school, but that was under the guise that it was going to help me in a way that it didn't. And again, I don't think it's their fault or anything," she said.
Kat had her first tattoo, a small Misfits skull, at the age of 14, and soon after, she started doing tattoos on others with a homemade tattoo gun made from a guitar string alongside a motor made of a cassette player.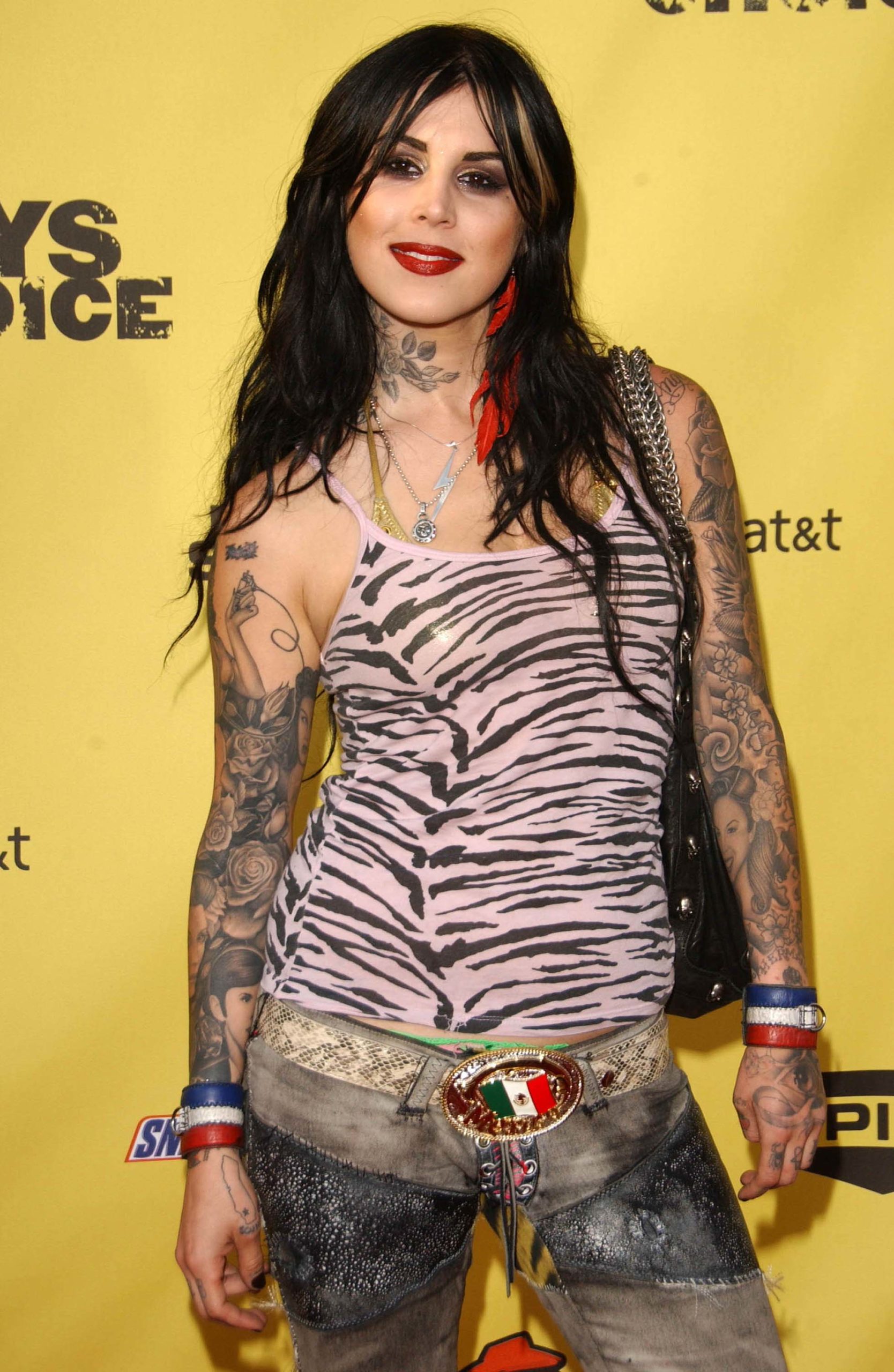 At the age of just 16, she opened her first tattoo shop and some time later, Kat moved to San Bernadino, Los Angeles where she started working at the Sin City Tattoo studio, under the guidance of artist Dave Smith who taught her everything about the job.
"I took my portfolio in and all of my drawings and said to the guy who ran the shop, 'look, I know I'm under age but I really want to do this,'" Kat told Big Tattoo Planet.
"And he said, 'I will take you on. I can see from your work that you are really good, and you can go somewhere with this.' Dave taught me a lot about all aspects of tattooing, sterility, needles, and machines, things that I really had no clue about as I had missed out on the apprentice side of things."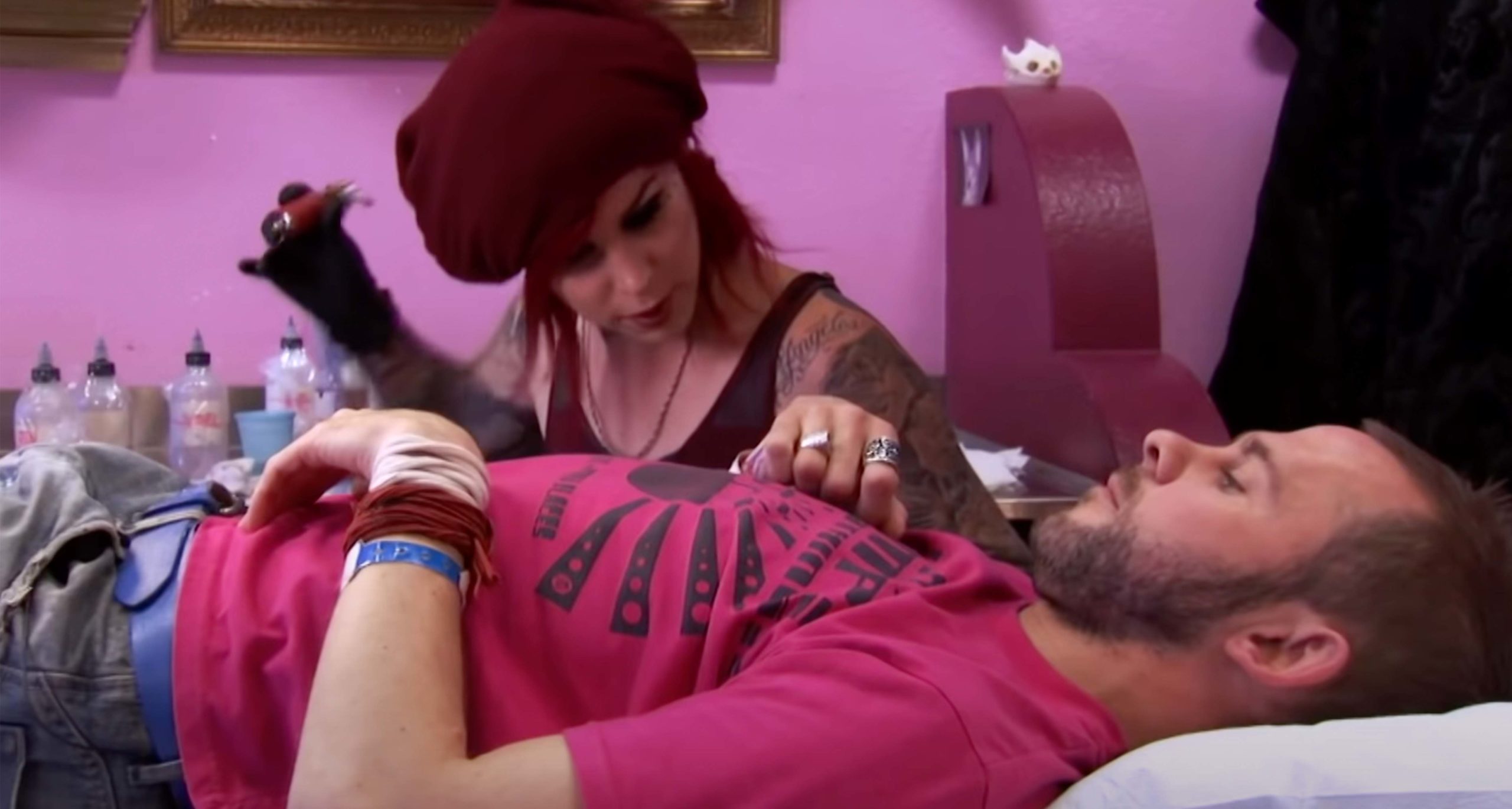 2005 was the year the entire country and most of the world learned of the charming girl of Miami Ink. Kat turned into a celebrity almost overnight.
"The network had wanted to add a female artist to the crew for some time, and Chris Garver, who owns the shop where I work now in LA, vouched for me, and that was pretty much it, I got on the show," she explained.
"It's really hard for me to be embarrassed, so being in front of the camera wasn't too difficult, though at first, it was kind of annoying getting used to all of the behind-the-scenes stuff, the cameramen, the lighting crew. There's so much going on that viewers obviously don't see, and we have to get used to all of that. But no, it's not a big deal to me and now I could tattoo with a million people around me watching, it doesn't really matter."
Some two years later, she got her spinoff, LA Ink, and rose to even greater fame.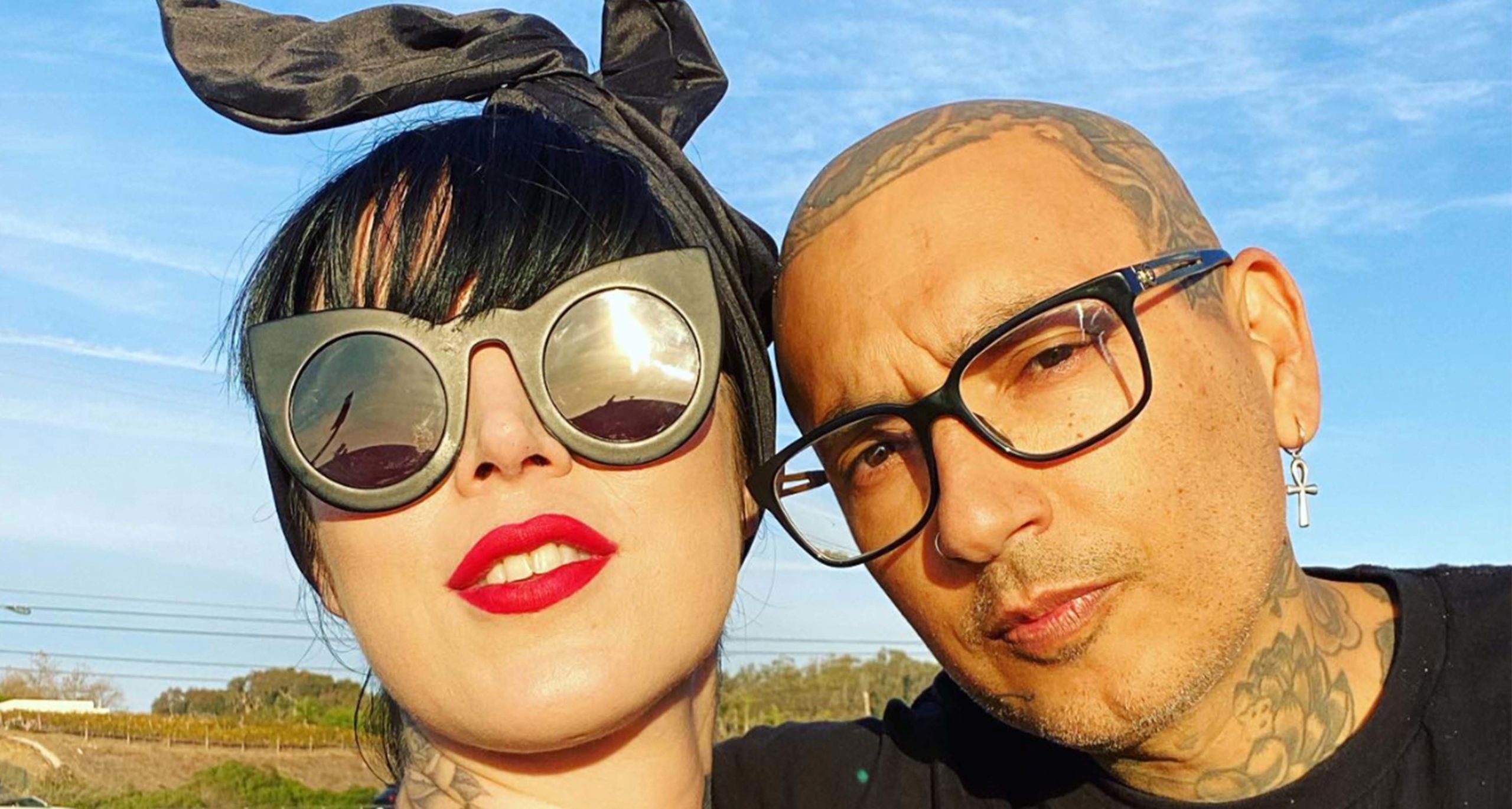 At the start of her professional career, Kat tie the knot for the first time, but her marriage only lasted for four years. Then, in 2018, she married Rafael Reyes – also famous as Leafar Sayer, artist and known for creating the music genre Cholo goth.
Kat Von D spoke in the past that she could never see herself as a mother. She thought that being free-spirited to the extend she is didn't go well with kids. "I've known since I was seven years old that I was never going to have kids. I just always imagined myself as this worldly, traveled gypsy lady. It's not what I want, and I don't want to put my body through it."
However, life had different plans for this incredibly charming woman. In December 2018, she and her husband welcomed son Leafar Von D Reyes.
"Meet our beautiful baby boy," she wrote at the time. "Thank you to all our beloved friends+family, fans+followers for your patience in us announcing his long-awaited arrival!"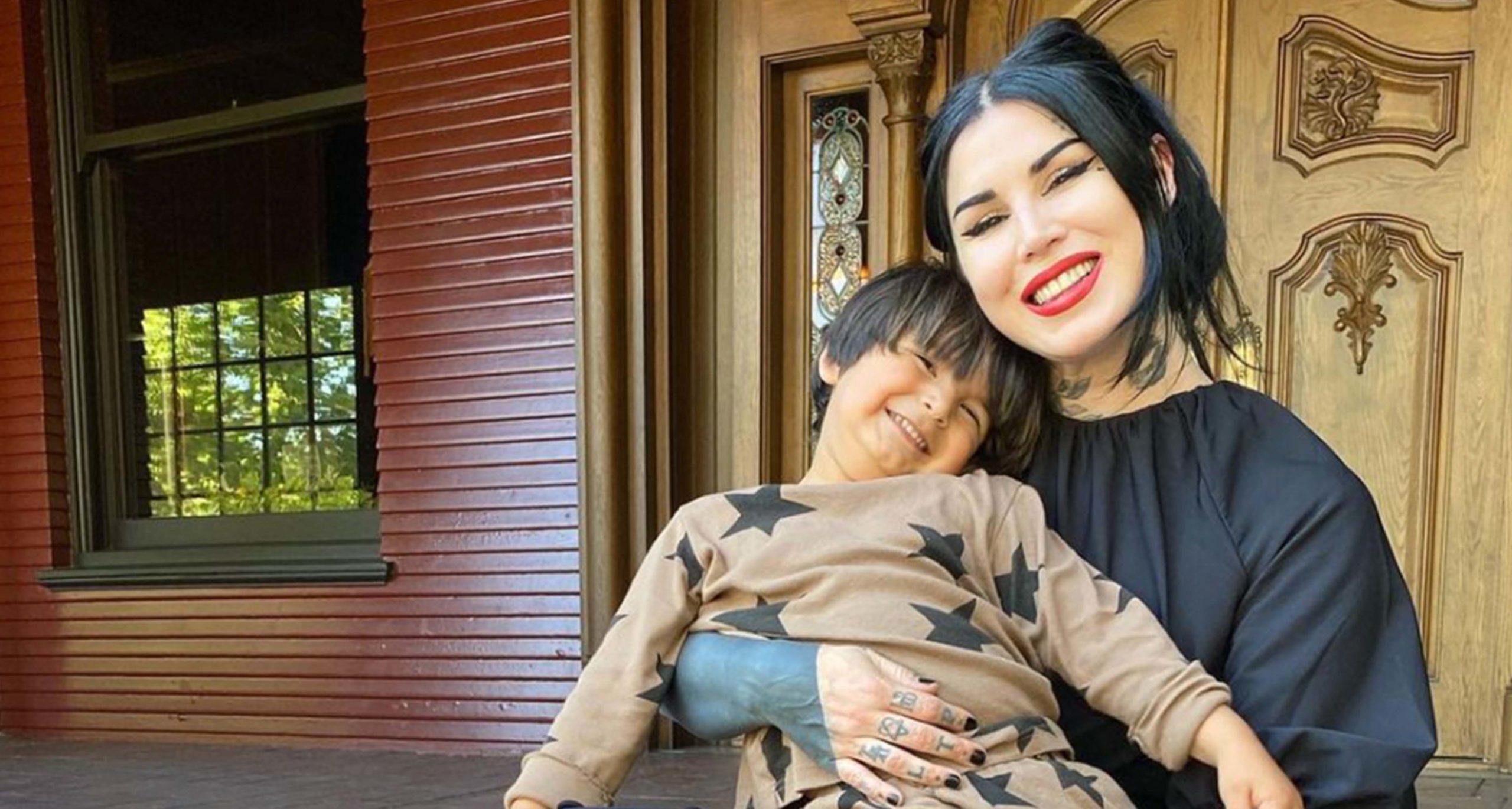 After leaving her make-up empire, Kat truned to making music and performing. "To be honest, for the most part it's been such positive response to the music that even I was surprised. I was expecting more negative criticism but that hasn't been the case. Sometimes I will see people saying like, 'oh you need to stay in your lane or stick with tattooing.'" Kat Von D told Euphoriazine of her music career.
If you love Kat Von D as much as we do, please SHARE this article with your family and friends on Facebook!
Bored Daddy