When a pet comes into the life of a person, they are meant to stay there forever. Pets, either cats, dogs, fish, or any other animal, become a part of the family, and they should be treated as such. However, the sad thing about owning a pet is that they don't live as long as humans do, and the heartbreak of losing them is immense.
Actress Kaley Cuoco is known as an animal lover who has strong passion for horses and owns several dogs. Sadly, she recently lost her dog Dump Truck and while still grieving for her four-legged pal, her other dog, King, whom she and her husband rescued from an animal shelter while he was still "scrawny, underweight scared and hairless" has undergone through an ordeal but was luckily saved.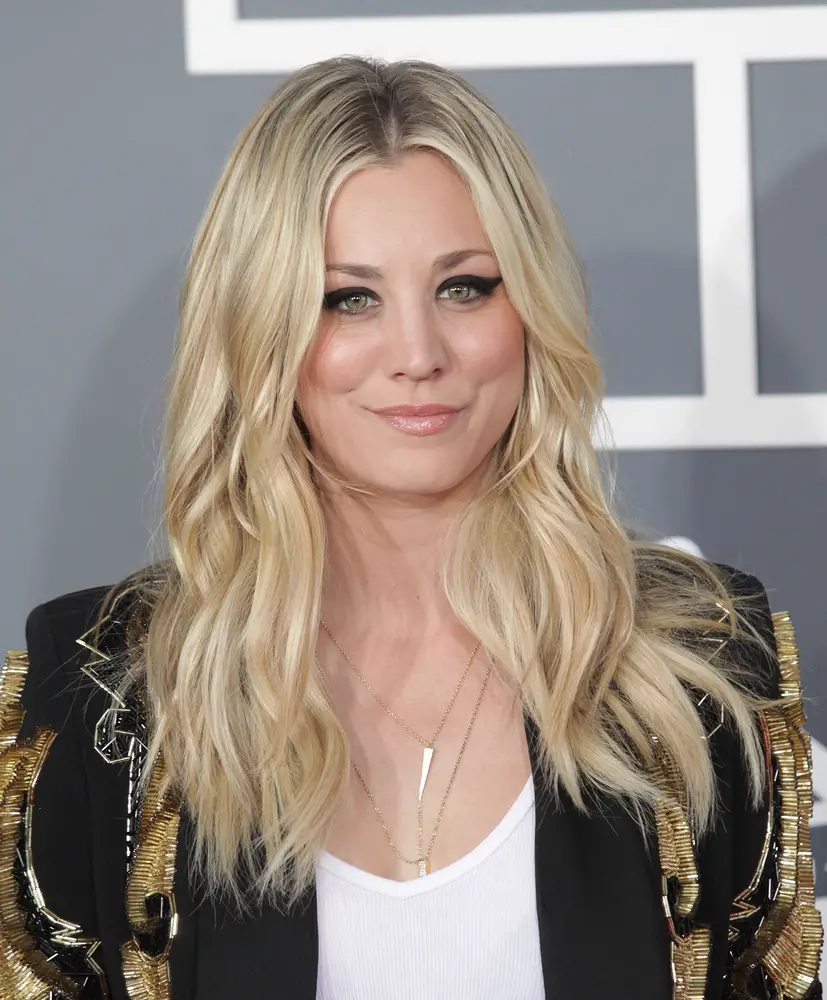 Namely, King was feeling unwell for a couple of months and no one knew what was wrong. It looked like he had suffered from a mysterious illness vets weren't able to detect.
Eventually, they were able to find the root to King's issues and it appeared that the dog was ill because of a plant known as foxtail plant, a feathery plant commonly found in the Western United States. This plant can move "relentlessly forward, never back, they can migrate from inside your dogs' nose to its brain.
In an attempt to prevent other dogs from going through what King went through, Cuoco has shared her story with her "dog lovers out there."
Sharing an image of a wispy foxtail plant resting on her leg, the star of Big Bang Theory wrote: "This is a foxtail. They are extremely dangerous to animals esp dogs .. we spent the last 2 months trying to figure out what was wrong [with] our King." She continued, "He had been violently ill and nothing was working. Many vet appts, surgery and endless meds. Finally found a specialist who found 2 of these in his body days away from piercing his heart !!"
According to WedMD, if not removed, the foxtail plant can lead to "serious infection" or death: "The barbed seed heads of the foxtail plant can work their way into any part of your dog or cat, from the nose to between the toes and inside the ears, eyes and mouth. They can even simply dig themselves directly into a patch of skin."
Later, Cuoco shared a photo of King with stitches on his body and wrote, "He is doing so much better but as u can see he has tons of stitches from a super intense surgery … please be careful. Also please note these must be surgically removed. They do not heal on their own!"
She added: "Take care of your pets or don't have one! We are so grateful he is ok and will live a long happy life!"
The Flight Attendant star and her partner Tom, who welcomed baby girl Matilda in their lives on March 30, 2023, also own another dog, Miss Opal, whom they adopted from Deity Animal Rescue in early 2023.
Back in 2021, Cuoco lost her dog of 14 years, Norman, who was the inspiration behind her film and TV company, Yes Norman Productions that co-produced her hit HBO show The Flight Attendant.
We hope King would recovery completely. He is one lucky dog for having Kaley Cuoco as his human mommy.
Please SHARE this article with your family and friends on Facebook.
Bored Daddy
Love and Peace