Johnny Weissmuller, the original Tarzan, was man of many talents with a tumultuous private life.
Born in 1904 in the tiny village of Freidorf, which today is close to the Romanian city of Timisoara but used to be part of the Austro-Hungarian Habsburg empire, Johann Peter Weissmüller's family left Europe for America and after a 12-day trip from Holland, they stepped foot on Ellis Island's soil.
When he turned seven years of age, Johnny started taking swimming lessons at Fullerton Beach on Lake Michigan and showed immense talent and dedication. His love for the sport turned him into one of the greatest swimmers the world has ever seen. At the age of 17, Johnny held more world records than any other American swimmer and was a fierce competitor.
"He had the gawkiness of an adolescent puppy," swimming coach Bachrach recalled of the tryout.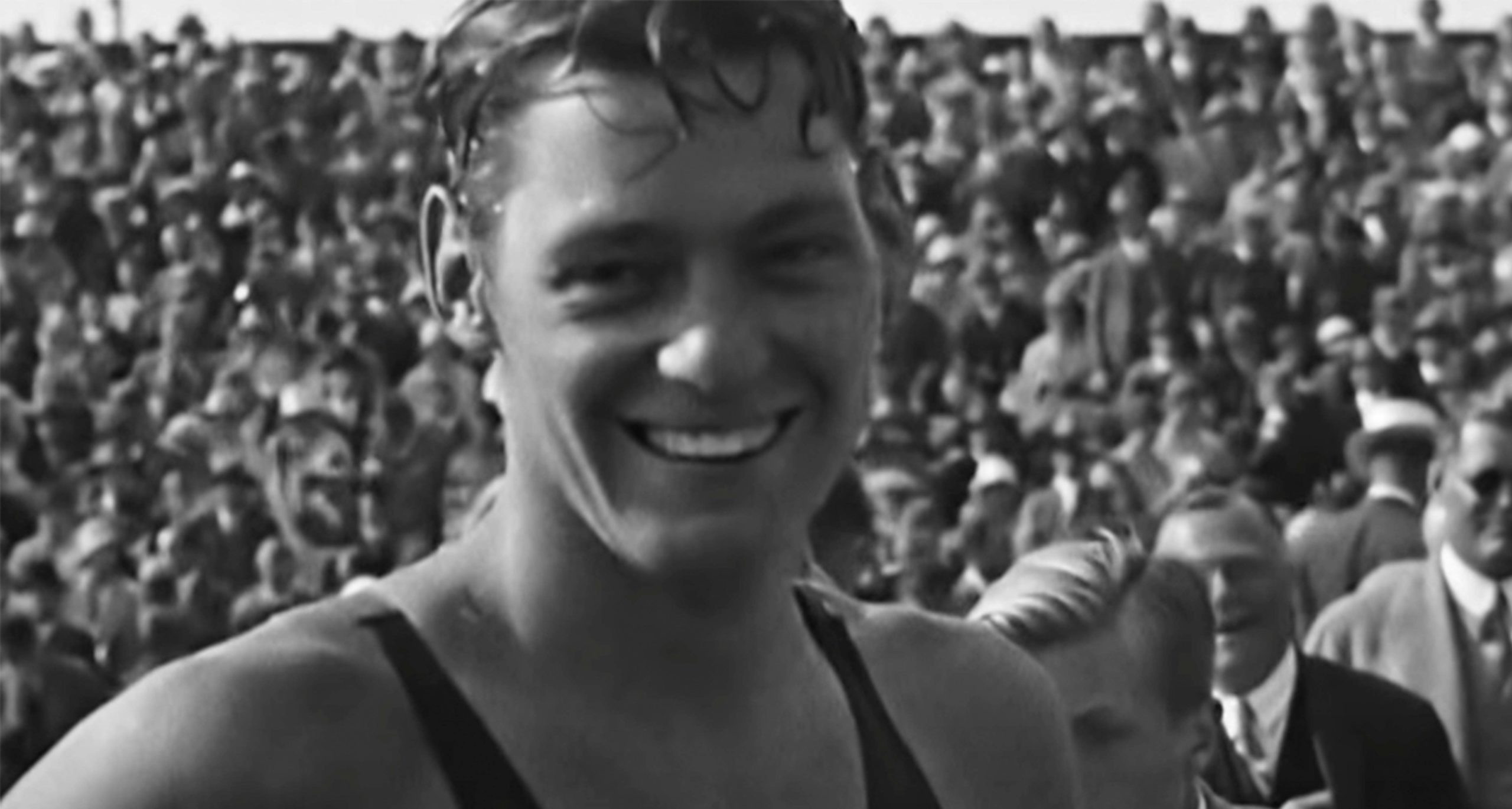 "Also, the stroke he used was the oddest thing I ever saw… but the stopwatch told it all; nearly record time. By the time he got out and dried off, he was an official member of the Illinois Athletic Club.
"Before a race he asks me what the record is for the distance. I tell him," Bachrach said. "'All right,' he says. I'll break it.' Records don't mean anything to him. Although I've trained the boy and taught him and watched him."
He was breaking his own records whenever he wanted and was the strongest swimmer on the planet.
At the 1924 Summer Olympics in Paris, he won three gold medals and a bronze in water polo. Four years later, he won another two gold medals at the Summer Olympics in Amsterdam. Johnny won 52 US National Championship titles, setting 67 world records along the way and was voted the greatest swimmer of the first half of the 20th century by 250 sports journalists from the Associated Press.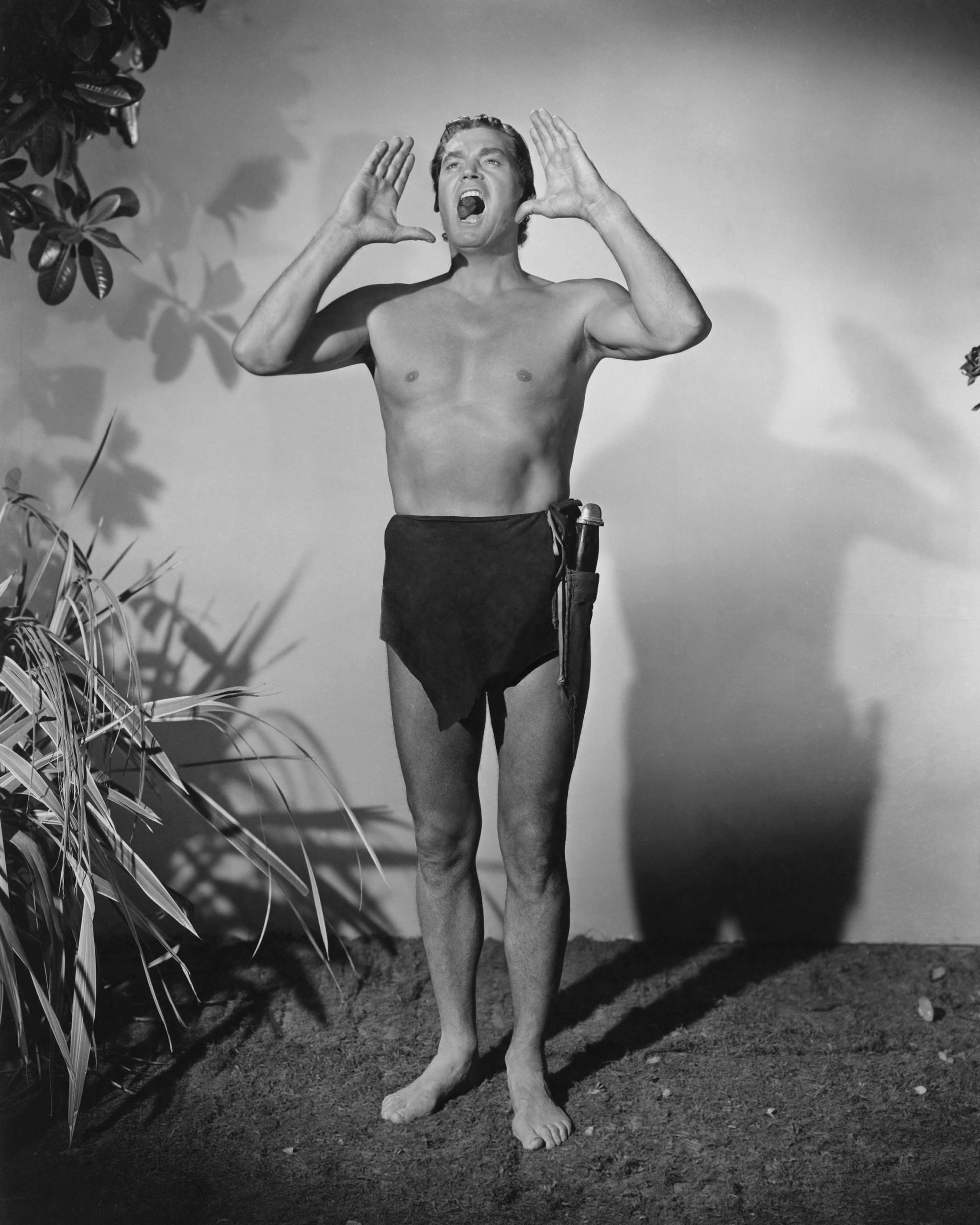 Later on, this incredible man would reach even greater fame in the world of film by portraying the legendary role of Tarzan. After noticing him in another film where he had a minor role, producers wanted to see Johnny audition for Tarzan.
"I didn't realize what was going on," Weissmuller said. "They asked me if I could climb a tree and I said yes, and they asked me could I pick up a girl and walk away with her and I said yes … and that's all there was to the test. I had the part," he said of the audition that helped him rise to stardom in the film industry. Johnny stared in a total of 12 Tarzan movies and became one of the most profitable actors at MGM.
Once he decided to leave his acting career behind, Johnny started his own swimming pool company and chain of health food stores. At the same time, he was a host at Caesars Palace Hotel in the early 1970s and helped disabled children through the Joseph P. Kennedy Foundation and the International Swimming Hall of Fame.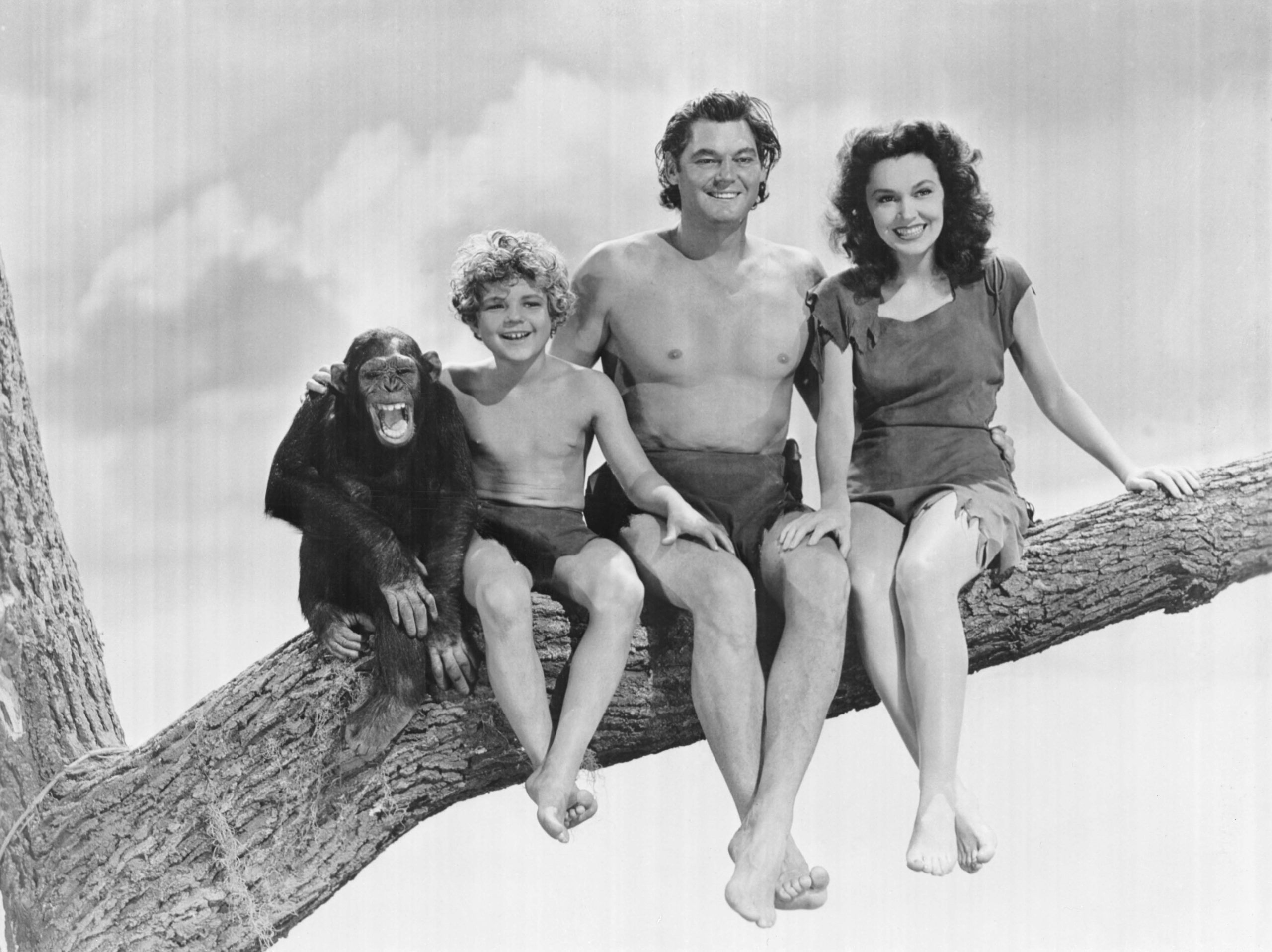 When it came to his private life, it's safe to say it was a tumultuous one. This handsome man was married five times. He and his first wife, Bobbe Arnst, divorced after 18 months into a union. He was reported to had had a big role in Johnny getting the role of Tarzan. Bobbe claimed that mental issues were the reason their marriage ended, but reports are that while being married to her, the swimmer and actor had an affair with a woman named Lupe Velez, who would later become his second wife. Apparently, MGM paid Bobbe $10,000 not to reveal that Johnny was unfaithful to her.
After untying the knot with Lupe, Johnny went to on to marry his third wife and the mother of his three children, Beryl Scott.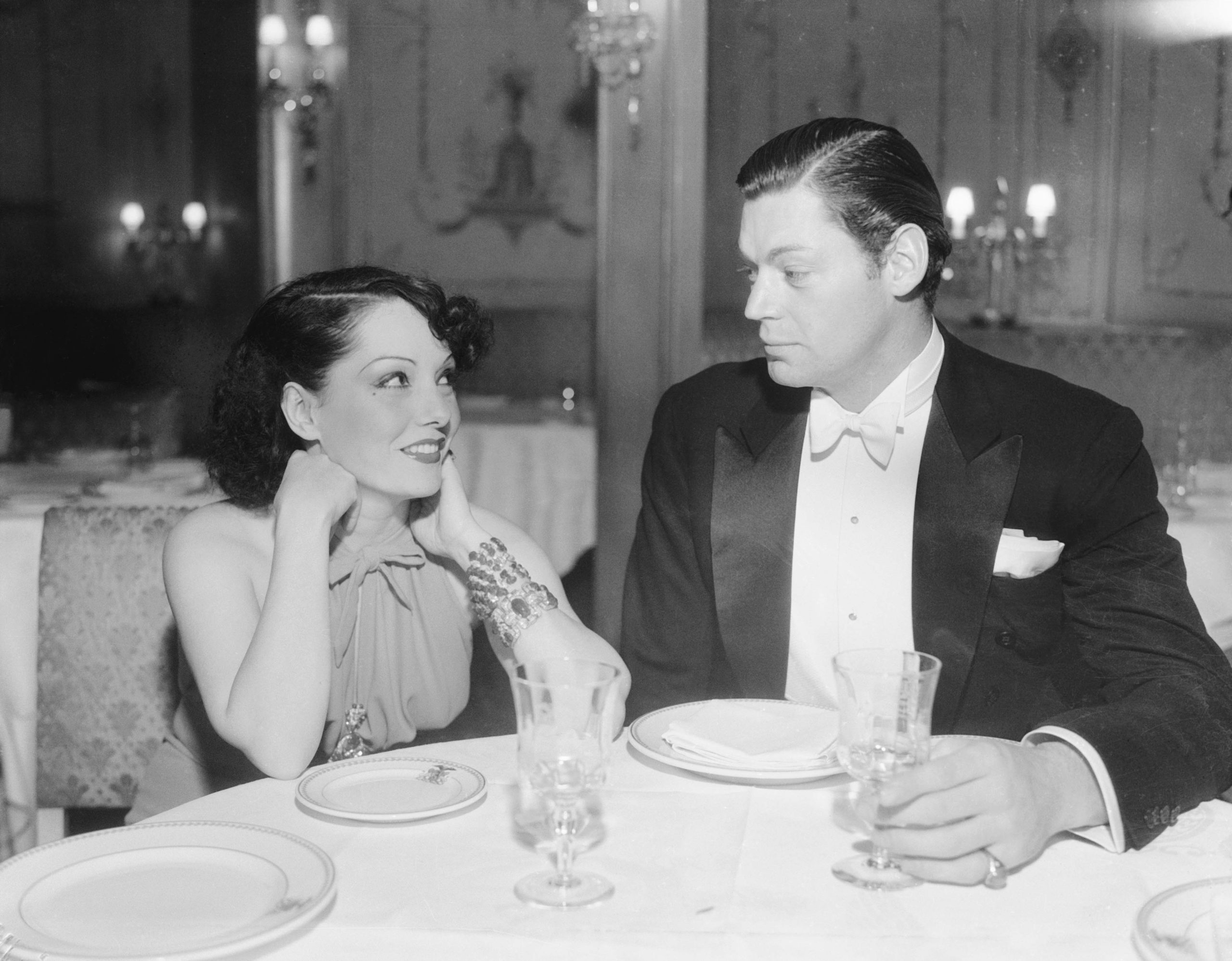 If reports are to be believed, Johnny went on to marry his fourth wife, young golfer Allene Gates, while his divorce with Beryl still hadn't been finalized.
In 1962, the Hollywood icon married his fifth wife, Maria Brock Mandell Bauman, with whom he stayed together until his passing in 1984. He was 76 at the time he left this world.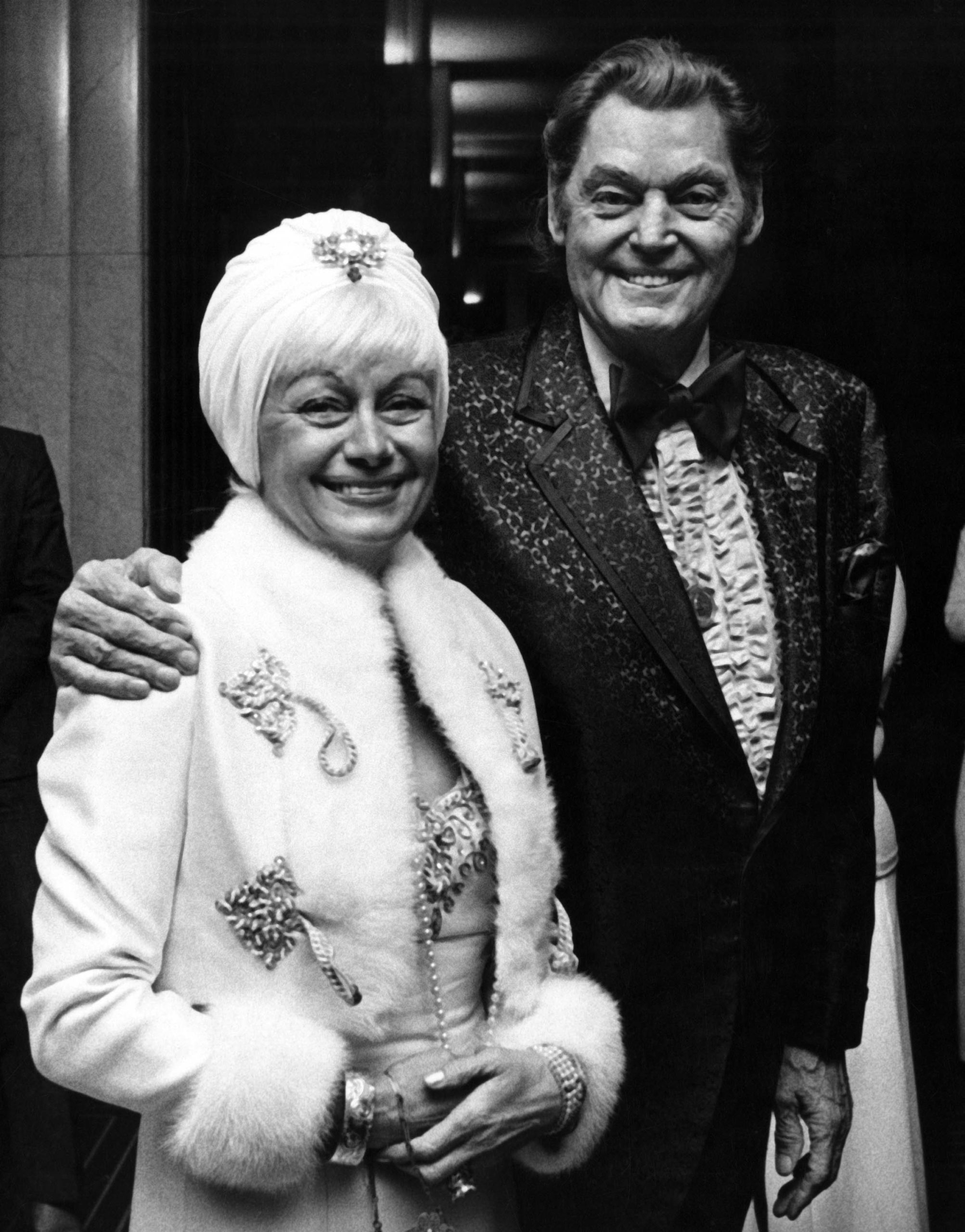 The cause of death was pulmonary edema. He was laid to rest at the Valley of the Light Cemetery in Acapulco, Mexico, were he wanted to live during the last years of his life, as reported by his wife.
On the day of his funeral, Senator Ted Kennedy and President Ronald Reagan arranged for 21-gun salute to be shot.
Johnny Weissmuller was larger than life. He still remains an icon loved and adored by millions.
Please SHARE this article with your family and friends on Facebook!
Bored Daddy
Love and Peace