American country music artist Jason Aldean shared with fans that his son Memphis had to visit the ER for the first time.
"Lil man had his first trip to the ER today," the country singer, 45, posted on Instagram alongside a photo of the boy resting at the hospital. "Needed 2 stitches and took it like a champ. Back home and rockin."
Jason's wife, Brittany, also posted of her son's trip to the ER but revealed the detail that Memphis needed some medical help because he fell at the pool.
"Our day took a turn when Mems fell at the pool," she added. "Two stitches under his chin and our first official trip to the E.R."
The post further added that she was "thankful for such great nurses and one awesome doc" who took care of her little one, writing, "He is doing great… mama's heart, not so much."
The Trouble With a Heartbreak singer and his family have been having a blast at their Florida home this summer.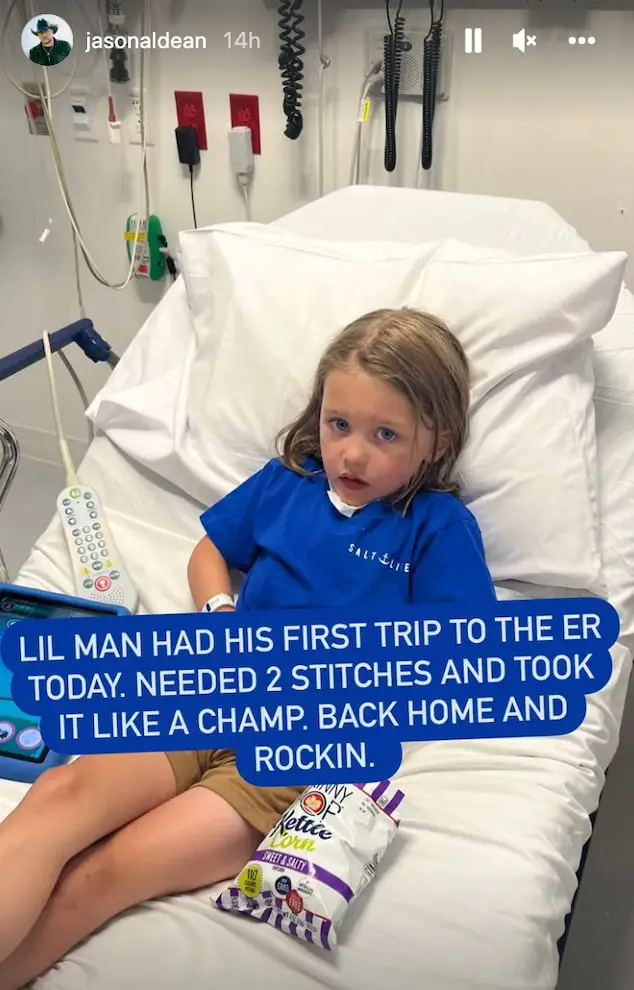 After spending a night at their beach home, Brittany announced they would now be residing there. "We are officially Florida residents again!" she captioned an Instagram story that showed a huge swimming pool with a hot tub surrounded by palm trees.
Later that same day, she posted a video of the interior of the place, sharing with her followers what their home looked like.
Among the rest, the video showed Jason relaxing on the couch watching what appears to be a cooking show.
"First night in our new place," she wrote alongside a heart and wine glass emoji.
Florida holds a special place for Jason, who spent plenty of time there as a child following his parents' divorce.
This isn't the family's first Florida home, however.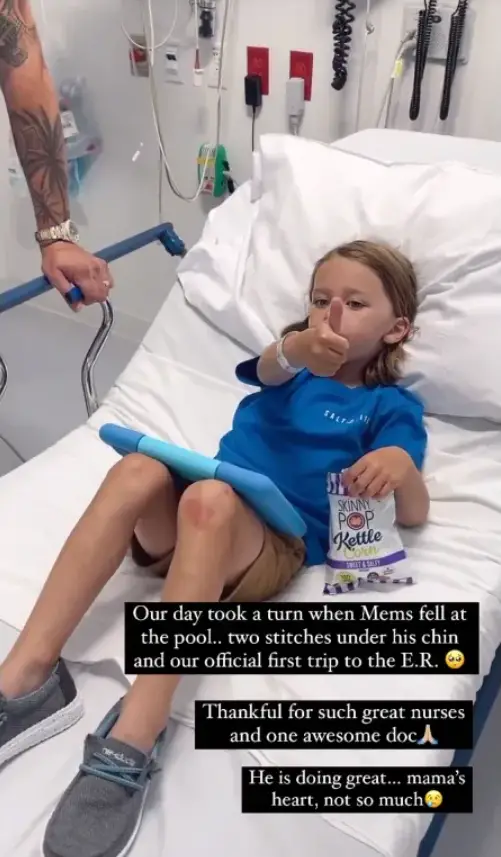 "We just bought again in Florida… and are currently building something new in Nashville," Brittany shared. "As for another dream home… probably. We truly enjoy the excitement of new projects (But not anytime soon)."
Speaking to Music Mayhem in March, Jason revealed that they weren't really building anything new in Florida but they both a home and they are remodeling it to their own liking.
A photo of their summer days shows Memphis and his sister, Navy, with metal detectors in their hand and looking for pirate treasure.
"We purchased Memphis a metal detector since he's on a mission to uncover some pirate treasure!" said the caption of Jason's photo. "Being a beach man, nothing makes me happier than seeing my kids love the sea!"
Jason Aldean is now experiencing success after being named 'iHeartRadio Music Awards Country Song of the Year' for his duet "If I Didn't Love You" with Carrie Underwood.
Please SHARE this article with your family and friends on Facebook.
Bored Daddy
Love and Peace