When we think of good food, one of the names that first comes to mind is that of Jamie Oliver, and for a very good reason. Jamie is one of the best of the best in the gastronomy business. He has published a number of cookbooks over the years, owns restaurants, has his own shows, and what's most, he's helping school children in the UK eat healthy. In fact, his plan is to reduce obesity at young kids by half by 2030.
Jamie struggled at school when he was young because of his dyslexia and said in one occasion that he felt "angry" towards the concept of revision and resented education, but he was great with knives and preparing food even at the age of five.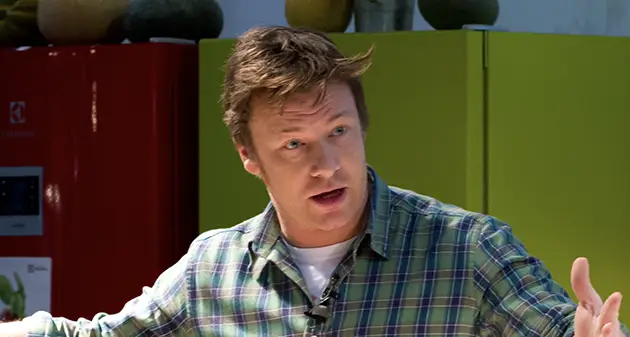 He was born on May 27, 1975, in Clavering, England, to parents who owned a restaurant. He says his family wasn't really rich as opposed to the popular belief that he was a rich and spoiled kid.
"I have no idea why all these people I met later with my food show The Naked Chef on TV thought I was some privileged rich kid who went to a private school. Actually I was a chubby, thick kid who was so bad at school I needed extra lessons for the simplest things," he said.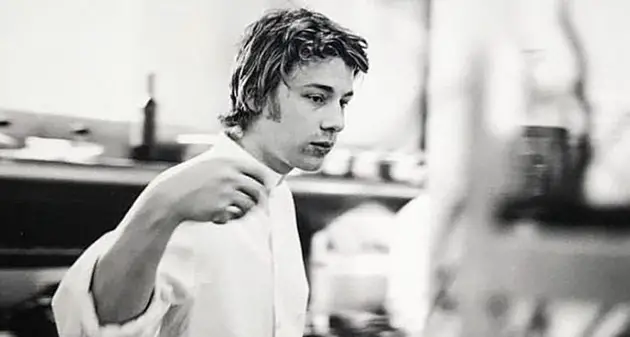 Jamie enjoyed helping in the restaurant and his mother Sally says he was a great asset in the kitchen.
"We had chefs working in the kitchen who gave easy jobs to him and I think it made him feel really grown up – he thought he was 'one of the boys'," she said in an interview.
"He grew up aware that it was normal to see men cooking, perhaps unlike other children of his age. The chefs always used to joke and have a laugh with him and I know he really enjoyed it. He also knew that once service began everyone would buckle down and get on with the job."
However, Jamie says that what he learned from his parents besides cooking is the work ethics, for which he is forever grateful.
"To be honest, I cooked up some really good grub, even as a kid," he told Flow Magazine.
"But my parents taught me something else really important: a great work ethic and how to treat others with respect and friendliness, and how to stay polite even when you're stressed and your feet are killing you.
"I sometimes wish my own kids could help their grandparents out now and again, and learn all that. Back then I soon understood: if you want to get anywhere, you have to roll up your sleeves and get on with it."
Jamie became a reality star and made a name for himself after he appeared in an unscripted BBC documentary back in 1997 while working at River Café in London. His cooking show The Naked Chef followed and the rest is history.
Despite being a famous chef, Jamie is also a loving husband and a father of five. He and his wife Jools met when they were 17. Speaking of their first date, Jamie explained how he crashed the car and said jokingly on The Chatty Man Show: "She felt sorry for me. She thought, 'The way he drives, he needs support in life.'"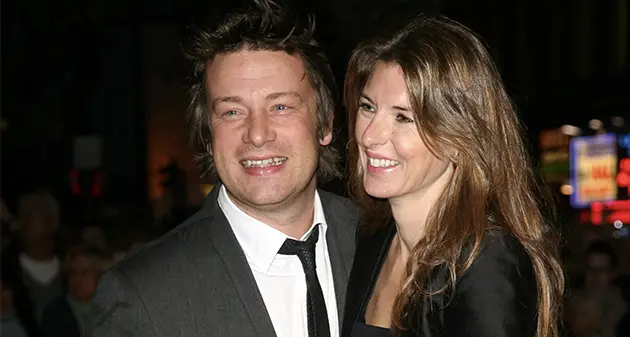 The truth is that Jools is indeed there to support Jamie every step of the way.
The two got married in 2000, and he says she's the reason why he never acted as a spoiled celebrity and didn't let fame change him.
"Marriage is really hard, you are going to spend a proportion of it not liking your other half and vice versa," Jamie told Hello Magazine.
"So I think not holding grudges, being able to move on is really important. Just keeping at it.
"But I love Jools to bits and I'm really proud of the woman she has become, growing into," he added. " I think a lot of women struggle with aging, but I've really enjoyed seeing Jools change throughout the years, I really have. She's definitely my best mate."
She keeps his ego "in check" and it is mainly because of her that he is so grounded.
And yes, he admits he is in love with his wife today even more than he was in the past. What a beautiful couple Jamie and Jools make.