Joy and cheer at Christmas are absolutely essential and to spread a little of this around at Christmas can be as simple as sending a Christmas Card or singing some carols. One group of clever people though thought up a really clever way to spread joy at Christmas!

They waited until the snow was deep enough then they sent out the farmer on his tractor, with 10 inches of snow it was perfect for his holiday mission. Dan the Farmer had his mission and only one chance to get it right!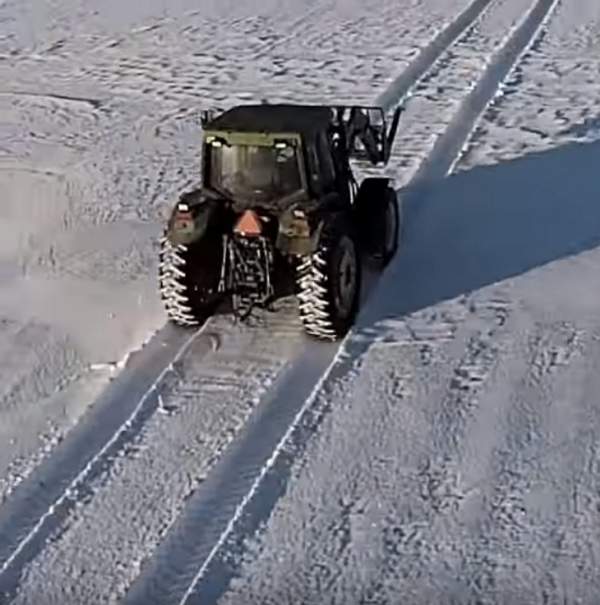 Only one chance made it a little harder but if he were to pull it off he would be so pleased, just one wrong turn and it would be all over! All the other farmers had faith in him as they sent him out to do his deed!
It was not an easy task for sure, but nevertheless, he got stuck into it and kept going until he was finished.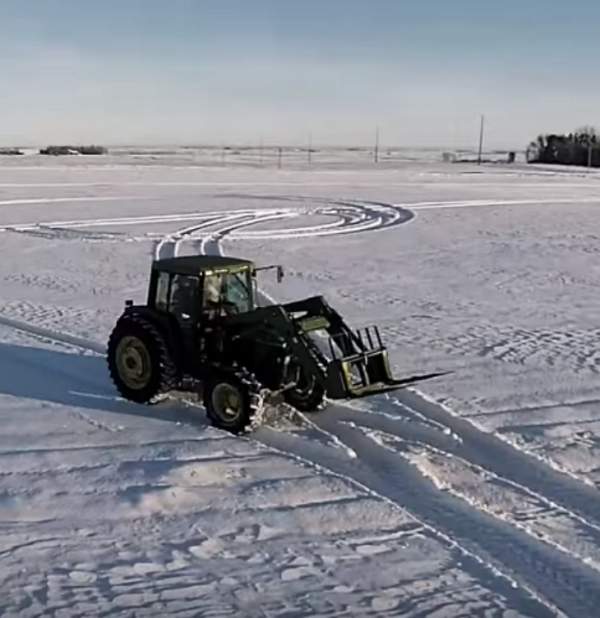 They filmed him on his mission in the snow, you can see scenes of his tractor driving in all different directions in the deep snow. He looked like he was just driving in circles, but he wasn't at all, he was there for a purpose!
Every last little turn was planned out beforehand. As you looked at him driving from ground level it just looks like he is crazy though, but we know he is not…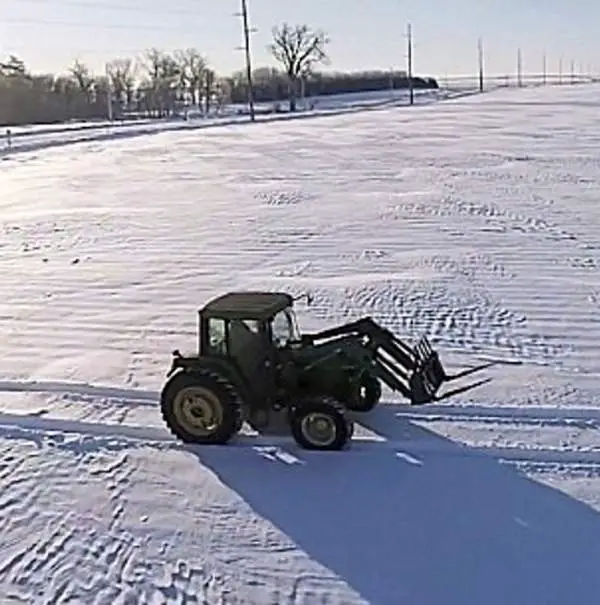 His route across the snow covered acres of land, it was a mammoth mission and thankfully there was a drone covering the ground to capture what was going on.
They all really hoped that their holiday mission would actually turn out perfect. It all took quite a lot of effort but the end result would be really worth it.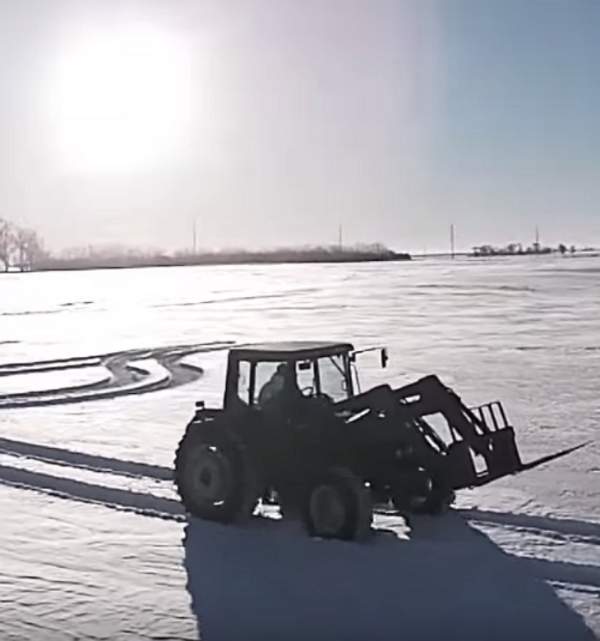 Thankfully the results were flawless and their idea to spread Christmas cheer worked exactly just how they had planned that it would do, maybe even a little better.
There have been many farmers that carve patterns into their fields of maize, but this farmer used mother nature gift of Christmas snow for their idea!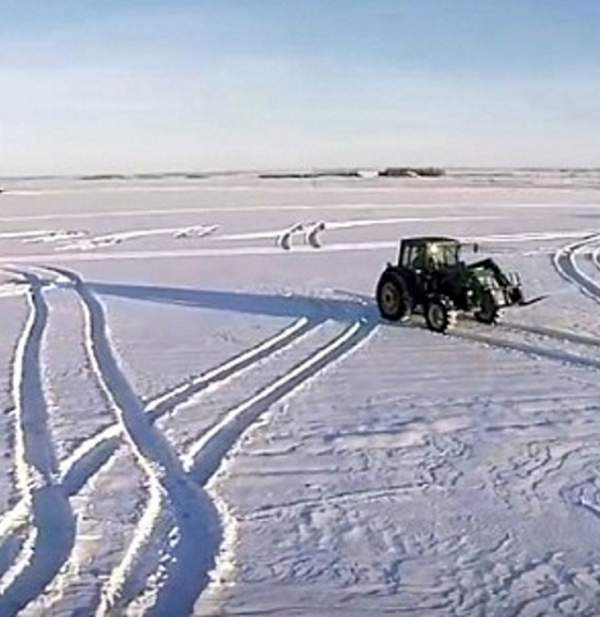 Get prepared to see an incredible performance and the result that they achieved, you won't want to miss it.
If you love it like we love it, then please SHARE!