For someone to be successful it doesn't only take hard work and determination, but a little support from the community as well.
13-year-old Jaequan Faulkner from Minneapolis is a young entrepreneur who decided to open a hot dog stand and make some money on his own instead of asking for a pocket money from his parents.
Once the Bike Cops for Kids learned of Jaequan's stand, they decided to promote his business on their Facebook page. This was a huge success as may people were eager to try his hot dogs. However, there were also those who didn't like what he was doing and filed a complaint against him saying he was working without a permit.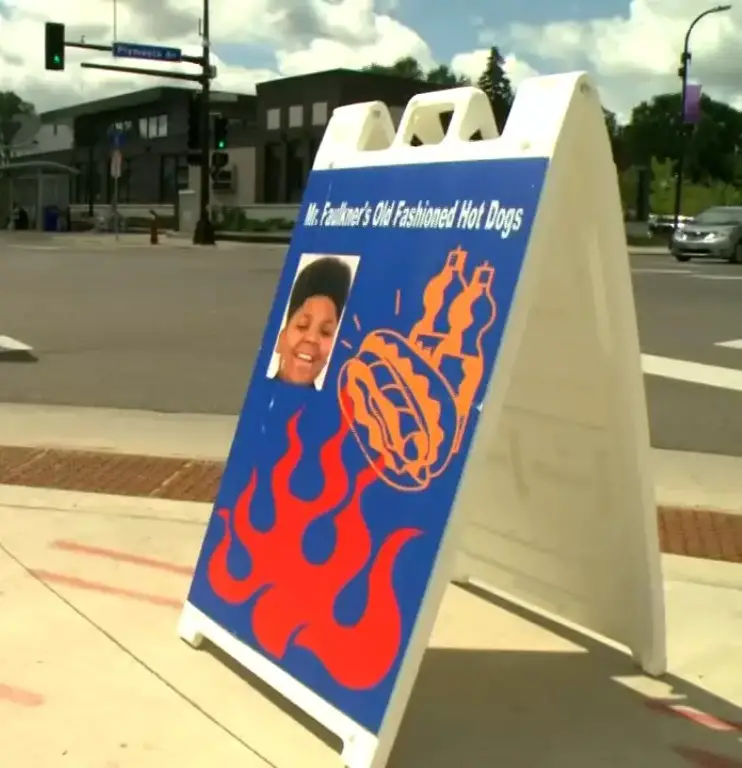 When officials learned that Jaequan was still a teen, they decided to help him instead of shutting his business down.
"When I realized what it was, I said, 'No, we're not going to just go and shut him down' like we would an unlicensed vendor," Minneapolis Environmental Health Director Dan Huff told KCPQ-13.
"We can help him get the permit. Let's make this a positive thing and help him become a business owner."
That is exactly what happened. The employees at the health department chipped in and helped the young man get the $87 10-day permit. What's most, they got him a tent for shade, meat thermometers, and a hand-washing station for food handling.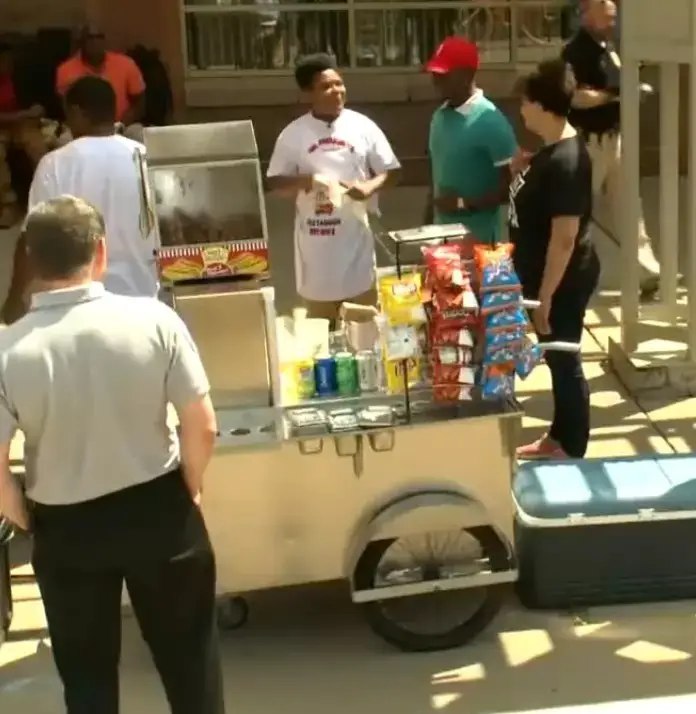 Jaequan's story spread around the community and the Northside Economic Opportunity Network, a non-profit organization, decided to step in as well. They help "underserved entrepreneurs" and taught Jaequan basic business principles like financing, marketing, and pricing.
After the permit expired, the young man's stand was relocated. Finally, the church collected money for his next permits until it was time for him to get back to school.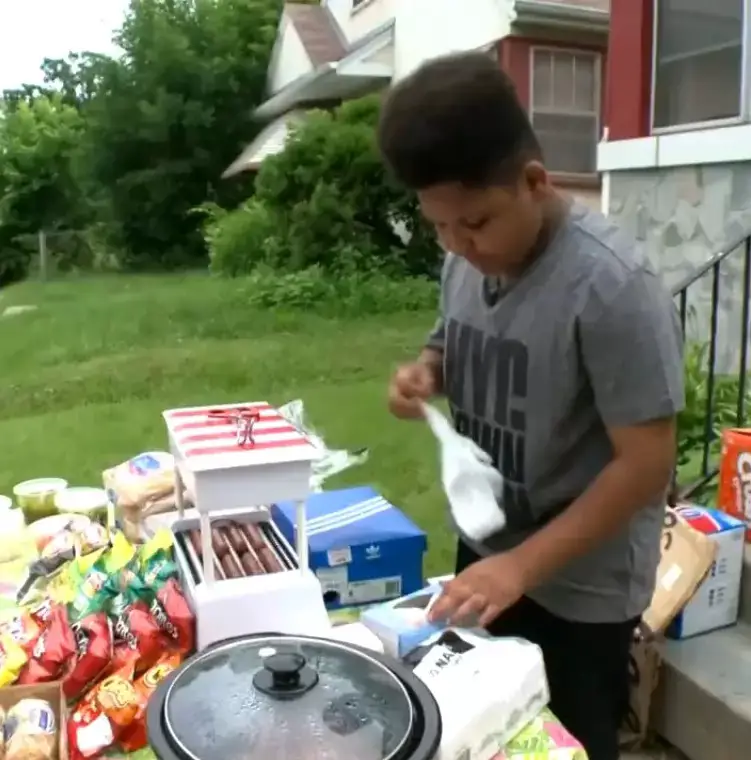 "It's the cooking and the people," Jaequan told KCPQ-13 of why he does it. "I see someone go by with a frown on their face. I'm there with a smile, then I see a smile on their face. I just made a smile on somebody's face by selling them a hot dog."
"My auntie always told me, 'Can't nobody stop you but you.' If you say 'I can't do that,' well, then you just set yourself up for failure," he told CNBC.
We are very glad that young people like Jaequan are interested in starting their own business and we truly hope that one day "Mr. Falkner's Old-Fashioned-Hot-Dogs" would grow into a big business.
For more on the story go to the video below and don't forget to SHARE it with your family and friends on Facebook!
Bored Daddy
Love and Peace