Even given the best efforts of parents, bullying is still a huge problem, students just keep doing harm to their fellow students. The victim in all this has an awful day and leaves psychological scars that can affect a whole life!
There is one group with a mission to raise awareness about bullying, there were four children who worked with Matt TV in a creative and cool experiment.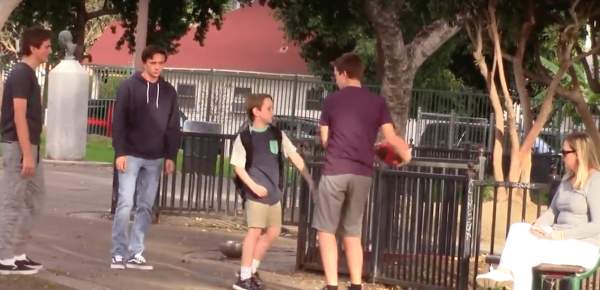 Matt says:
"After the recent events that happened with Keaton Jones being bullied, I decided to conduct a social experiment seeing how people would react if they saw a child being bullied in public …The results were shocking!"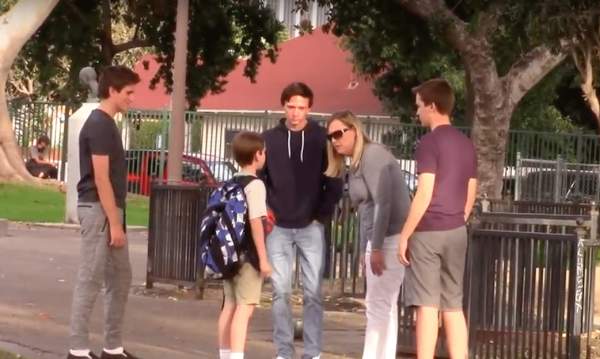 Mat tells us that:
"About 28 percent of students ages 12-18 reported being bullied at school during the school year."
Such a staggering number, taking into account all the work done in anti-bullying, it's a shock, Matt decides to explore it more and find out more about this!
He decides to work with three teenagers in the elementary school to work out how people will react when they see bullying happens in front of them, they went to different parks to test it out!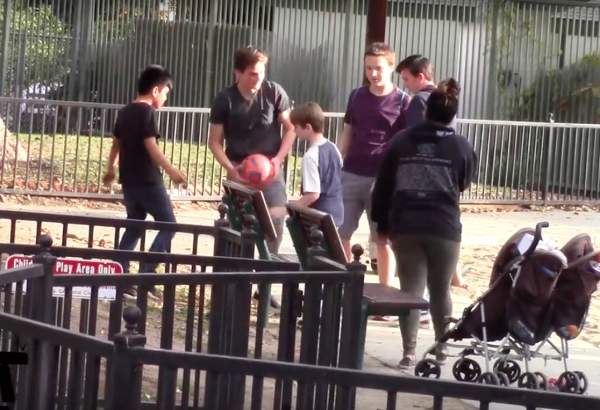 In each park they sent the younger boy to play alone, with a ball, then the bigger boys crash his fun!
The 'bully' would say:
"Hey there, kid. Nice ball you've got there"
The little boy would make it look like he didn't know them and didn't want to play with them…
Each of the group played their roles all working together in their performance, and being filmed too, they carried on until someone decided to intervene, in each case an adult saved the boy.
The burning question for everyone was:
"What are you doing?!"
The boys were really old enough to know what they were doing, they should know better, they should feel shame, right?
After the performance was completed they would ask the strangers why they had stepped in to help.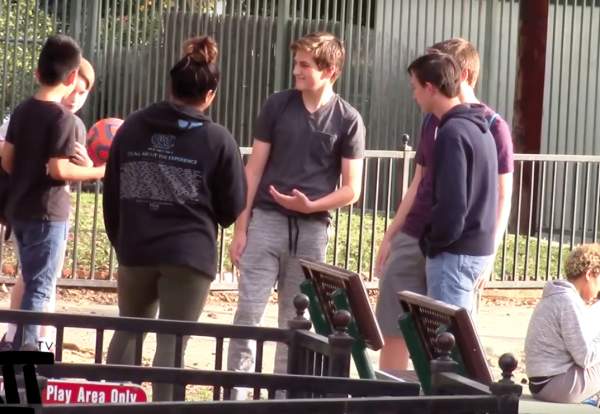 One said:
"Well I wouldn't want my son to be getting bullied …so if I knew somebody would be around my son at that time, I would want them to do something as well."
A woman said that she had felt disgusted with the teen's actions and she knew she needed to help…
She said:
"He was just messing with this poor kid, and there was nobody else taking care of it."
Bullying is a really huge problem, Matt tells us that there are 160,000 kids that don't attend school every day because they are scared of bullies and being bullied.
It's a happy thought to know that most parents really want to get involved in stopping it from happening, even with children who are not their own!
What do you think that you would do if you saw a child being bullied? tell us in the comments below…
And in the spirit of raising awareness, please SHARE with friends and family.