Music is inseparable part of our lives. Whenever we feel down, we seek comfort in our favorite tune and lyrics that trigger lots of emotions. The same thing happens when we are pleased and happy. We often tend to celebrate our achievements rocking some crazy dance moves while our music is on.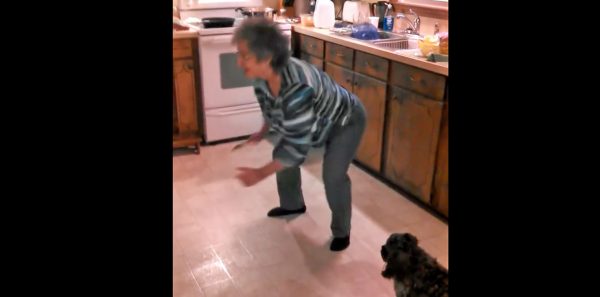 The following video is definitely going to cheer you up. Mama C, as the family calls their granny, is a cool elderly lady who just knows how to have fun while working around the house. No chore is ever hard for this loving woman to handle as long as she has her music on. While she's at the kitchen, preparing some mouth-watering dish for her family, Vanilla Ice's smash hit "Ice Ice Baby" is on, and she can't help but dance along the rhythm. She breaks out some serious moves, sliding and boogieing around the place, without breaking a sweat. Mama C didn't stop dancing even when she had to stir the pot.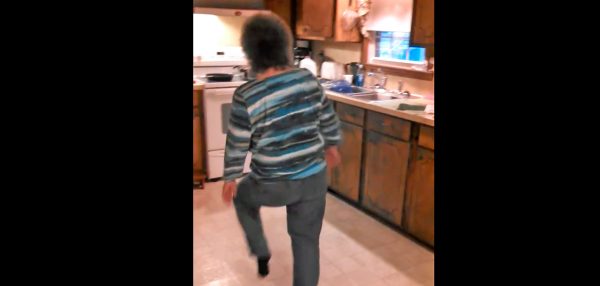 She doesn't really care if they film her, because she's confident in what she has to show. At one moment she invites her grandson to join her in, but he's way too shy to get in front of the camera. Or, maybe he knows he can't keep up with his granny's dancing talent. Well, this lady wouldn't mind if she gets a no from the boy because her little black dog is there to be her dancing partner. At least this cute pup is happy to be joining Mama C.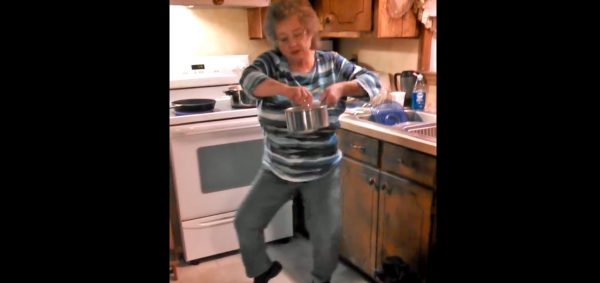 This fierce lady knows how to make the most of life. It's amazing how she finds beauty in everyday things, like cooking lunch. No grumpy faces, no bad mood. She does look like the most positive person I've ever seen. Take a look at Mama C's dancing routine, you may even pick up some moves yourself.
Note: If Video doesn't play turn your mobile device or iPad horizontal.