Just hearing the name Mrs. Brown's Boys puts a huge grin on my face, that's how much I enjoy watching this hilarious sitcom. Irishman Brendan O'Carroll who is the creator and the producer of the show and who's playing the role of Mrs. Brown himself has really done a remarkable job making millions of people from all around the world laughing in hysterics.
The clip below is one of the best you've ever seen. This time, Mrs. Brown is cooking up a trouble again and it involves one of the female characters named Hilary. The poor woman returns for her phone, but realizes Granddad has fallen asleep on it. Seeing how she struggles finding a way taking it from under the old man's bottom, Mrs. Brown gives her a call and waits to see how Hilary would react. What comes next ensues hilarity.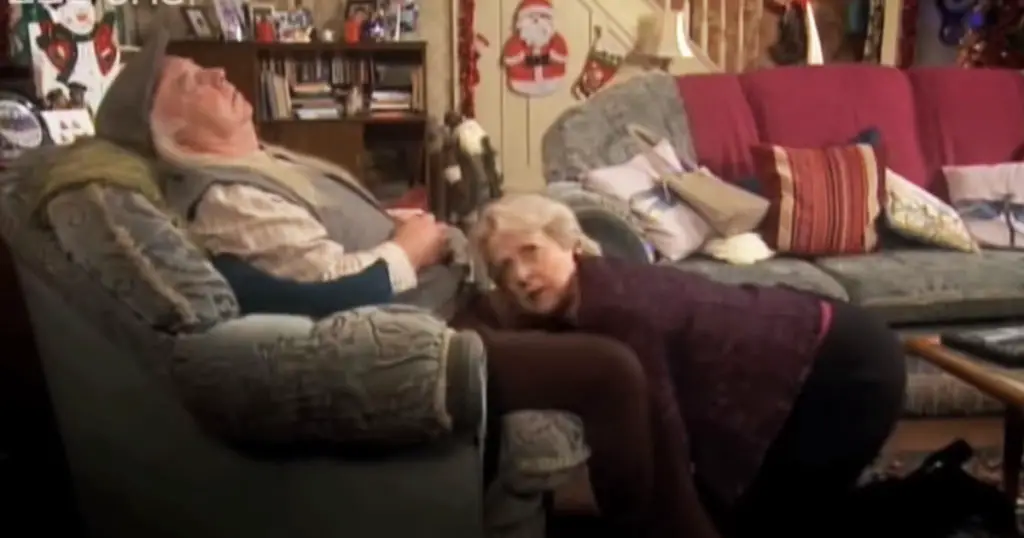 Make sure you watch the epic scene below.