When Vince Gill first appeared on the music scene as a part of the country rock band Pure Prairie League back in 1979, it was certain he would last. He makes the crowds cheer in excitement any time he lets his powerful vocal loose and his performances are truly one of a kind.
With more than 20 albums under his belt, Gill steals the hearts of people from all over the country. Recently, this talented musician, who is also a devoted Christian, incorporated more gospel music into his appearances, and people seem to love it.
The audience was thrilled to have him perform at the Grand Ole Opry stage in Nashville Tennessee because they knew he was about to prepare a show to remember.
But, the bosses told him he should stay away from his religious songs and avoid singing anything about Jesus.
Gill could have appear on that stage and do what he was told, but instead, he opted to listen to his instinct and did something truly memorable that had everyone on their feet.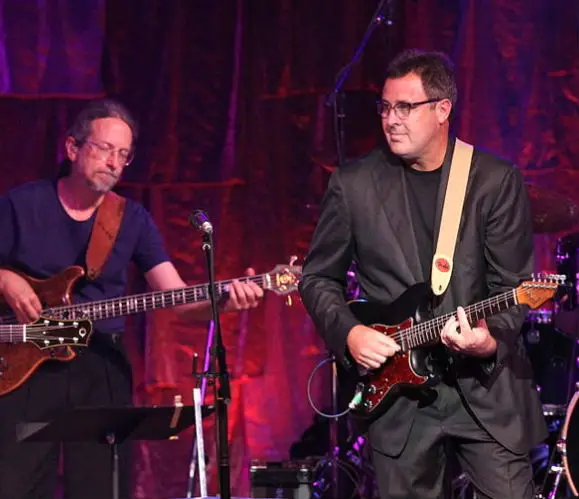 Soon, the powerful and touching melody and lyrics of "Why Me Lord" could be heard filling the place. The song that was initially performed and recorded by Kris Kristofferson in 1972 and Gill's vocal skills did magic.
He got a standing ovations and the video of the performance was quickly shared all over the Internet.
We all praise Gill for staying true to his faith and we thank him for the great music he has given to us over the years.