Baby Amina who was born 16 weeks prematurely weighing only one pound, 10 ounces is celebrated as God's miracle. Her mommy, Taylor Dobson said how her little bundle of joy had a heart defect and a brain bleed and no one believed she would survive. But sweet Amina proved everyone wrong, as no matter how tiny, she never stopped fighting for her life.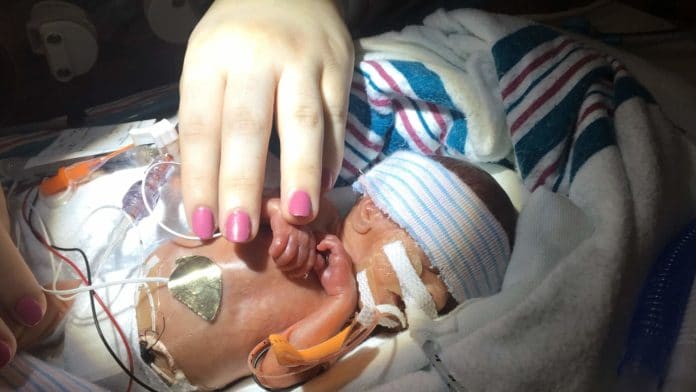 After spending 10 weeks at the hospital, Anima could finally go home with her parents. During the stay there, doctors used something unusual to keep her warm and safe. No matter how strange and unusual it sounds, that thing was a sandwich bag. This wasn't the first time, however, for this kitchen utility to be used for helping premature babies.
"The night before Amina was born, I was admitted to the lanour ward and told that I was having contractions, but that they would try to stop them by using magnesium for the next 24 hours," Taylor told The Sun. 

"They assured me that I should stop the labour process from happening. I was admitted around 5 p.m and my contractions kept getting closer and closer all night long. By 9 a.m my doctor came in and did an ultrasound of Amina saying that she was actually kicking herself out of my cervix. 

They told me I had an infection and that she needed to be delivered via an emergency C-section immediately or she was at risk of catching it too."
The moment Amina was born, the doctors took her into NICY and hooked her up to breathing tubes. As the baby was taken away from Taylor, the only thing she prayed for was for that little girl to stay alive.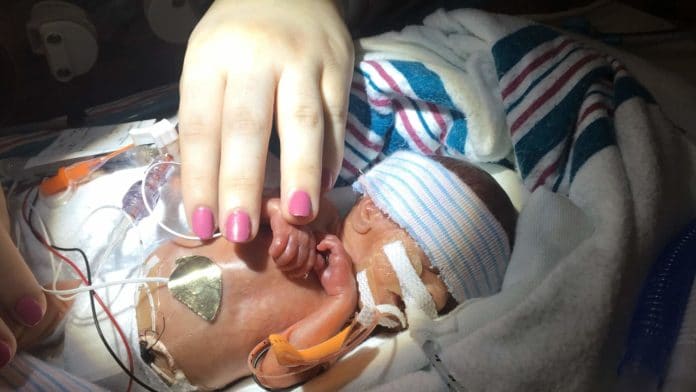 "She was placed in the plastic sandwich bag to keep her warm because it helps mimic the mum's womb," Dobson explained. 
Taylor was able to take her sweet daughter into her hands on the fourth day, and that was the most amazing feeling ever.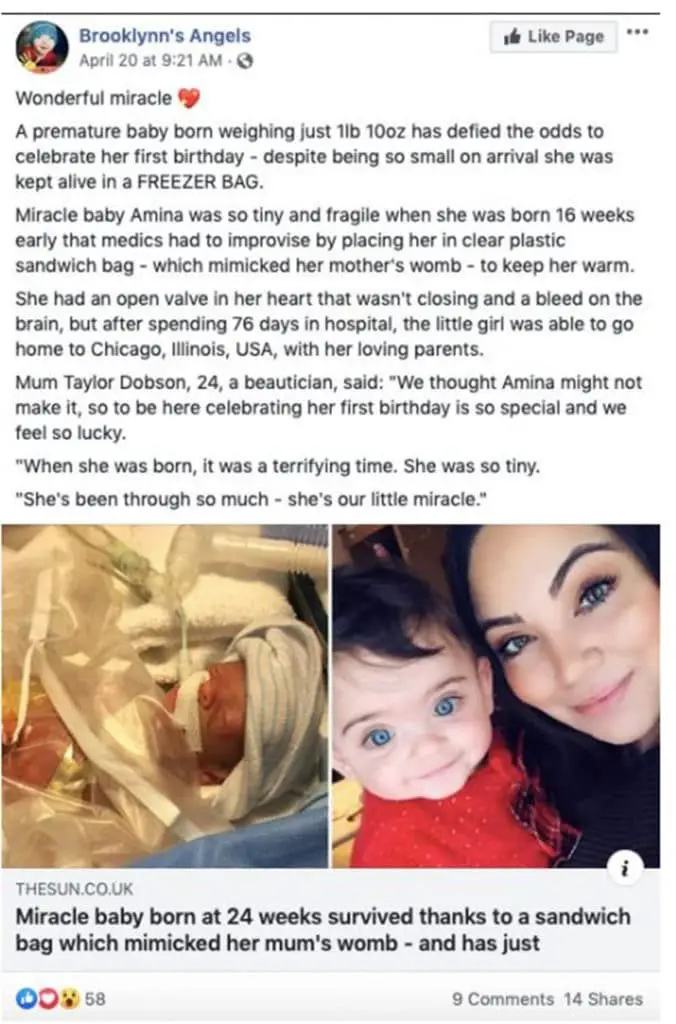 "Amina spent five days intubated with a ventilator before moving to a CPAP breathing machine. After she was on CPAP, I was able to hold her and do skin-to-skin every day.

I would make sure I came to the hospital at least two, sometimes three or four times a day. Amina did amazingly well in her first few days – they call it the 'honeymoon stage' where things can appear really good, then go bad."
Luckily, the defects that she had at birth, a valve in the heart and a brain bleed, healed on their own.
The moment she was discharged from hospital, Amina weighted 3 pounds.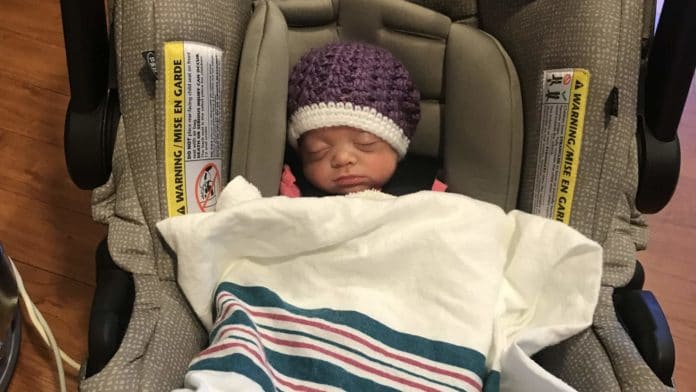 Once home, the little girl's condition improved with each passing day.
"Since she's been home, she has thrived in every single way possible" Dobson said. "Amina no longer needs to see a cardiologist, optimologist, or any speaciality doctor. She's now one and as healthy as can be."
Sweet Amina, we congratulate you on your birthday and wish you all the best life brings. Happy first year of your life and many more to come!