Every new parent needs a bit of help every now and then. Honestly, the excitement that comes with the welcoming of that bundle of joy can easily die down once the mommy and the daddy figure out that their responsibilities just build up.
Well, sorry to disappoint you, but taking care of a baby consists of a lot more than changing a diaper and feeding it. And if you think things get easier over time, you are wrong.
But no matter how hard it looks to bring a child up, their presence in your life is worth all the struggles.
In case you are a new parent, these useful and creative hacks will definitely come in handy the next time you face a problem.
Check them out below!
1. In case you fear that your little one may injure its tiny head, this is one of the ways you can prevent it from happening.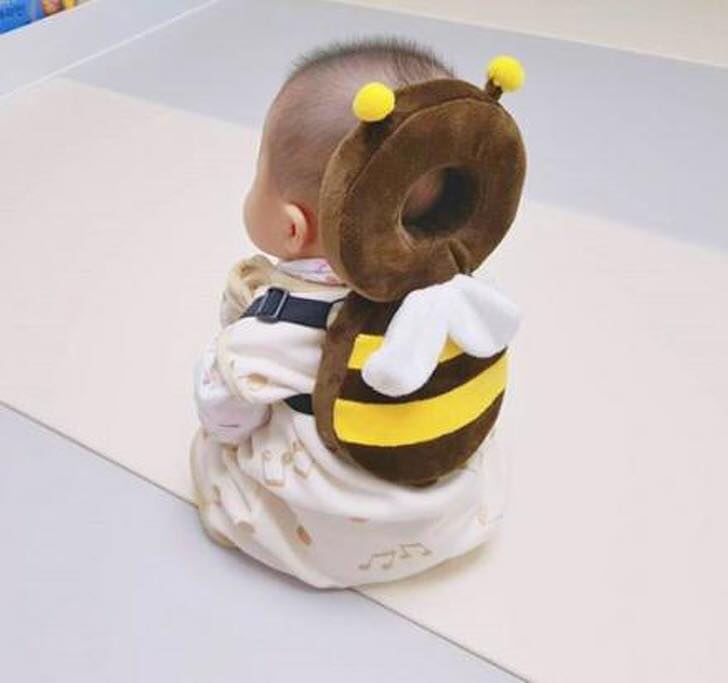 2. Babies love using the walker and they enjoy getting into walls and other people, so in case you want to protect both just use pool noodles.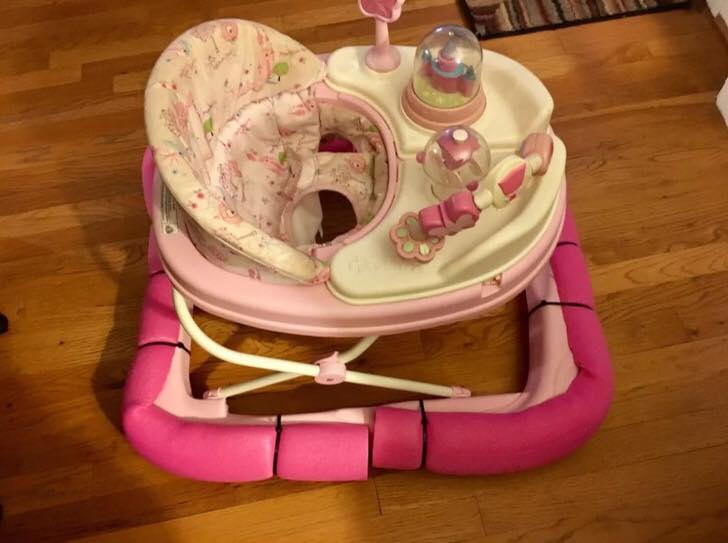 3. Feeding two babies at the same time hands-free. Clever, isn't it?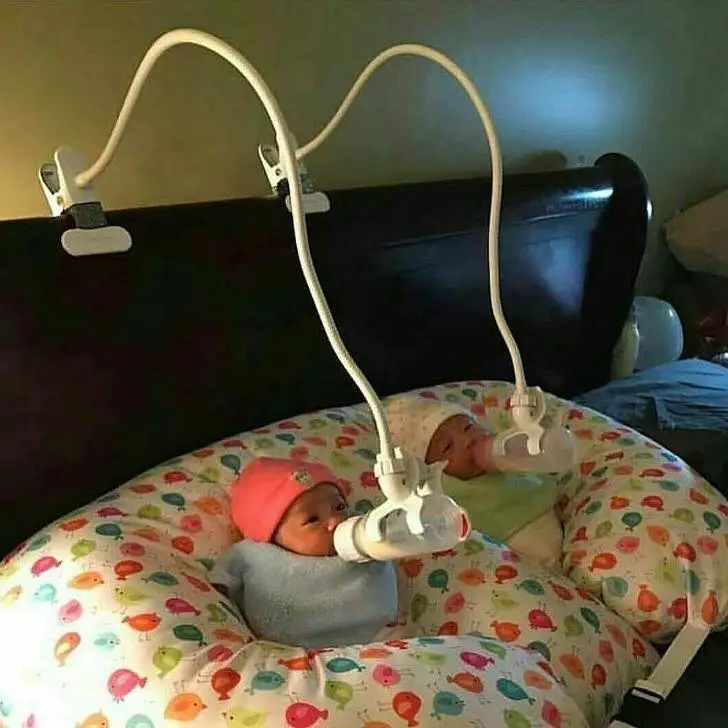 4. For a reason known to them only, babies find putting their tiny fingers into sockets appealing. Prevent them from doing that by using a lid from baby wipes as a cover.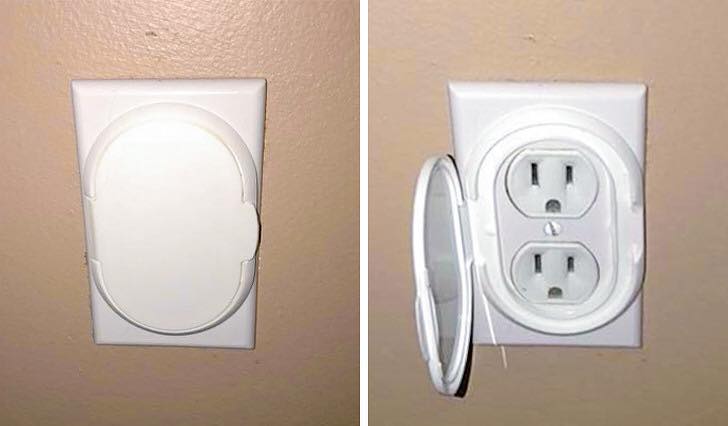 5. Keeping your kids entertained during long flights can be a hard task to pull, but using some stickers that they can put on the windows can do the trick.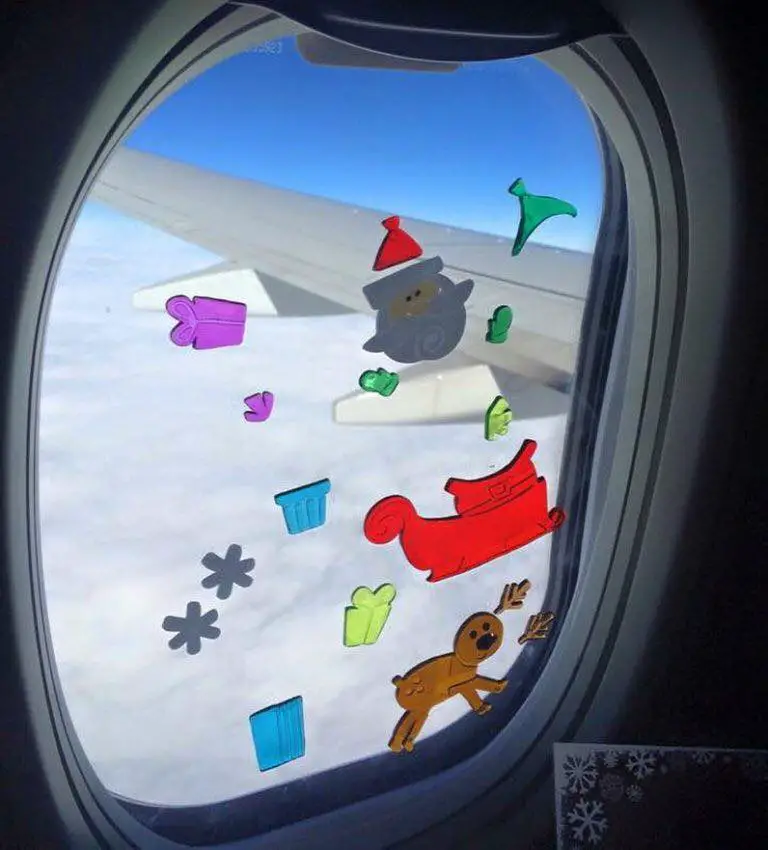 6. Sometimes keeping your belongings in a diaper that you know your kids won't get close to is a really clever idea.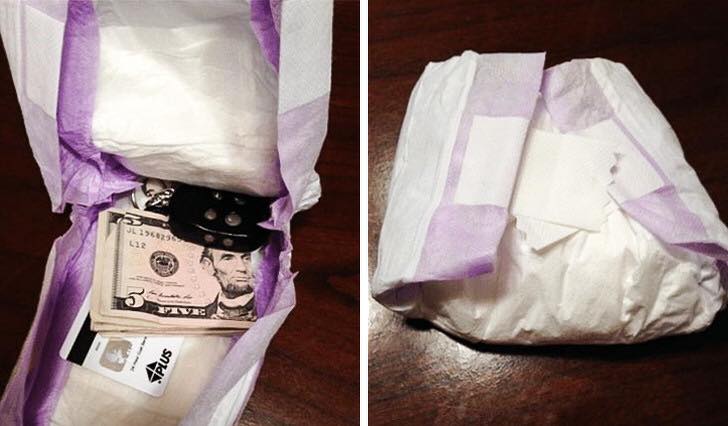 7. With a bit of inspiration, your curtain shower can be turned into your kids' tiny, private pool.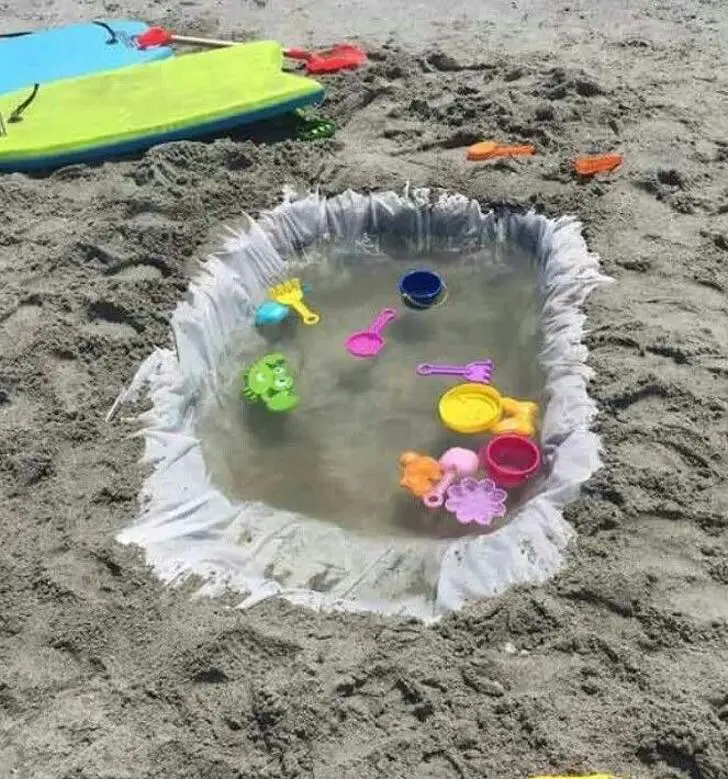 8. Wax warmers heated under the sun can help you get rid of the unpleasant smell from your car's interior.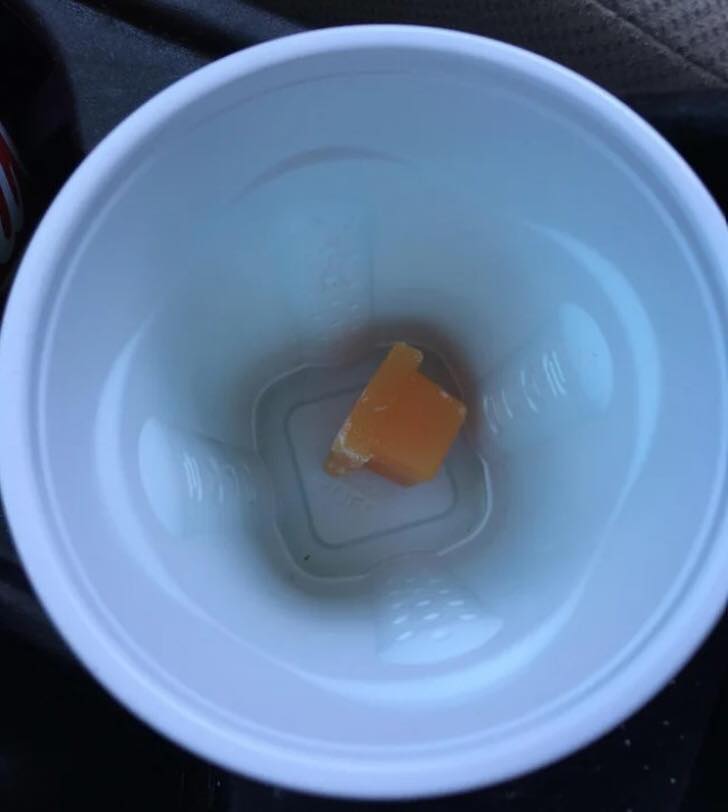 9. Sticking each type of band-aid outside the Ziploc baggies can save you and your kids from checking each of them one by one.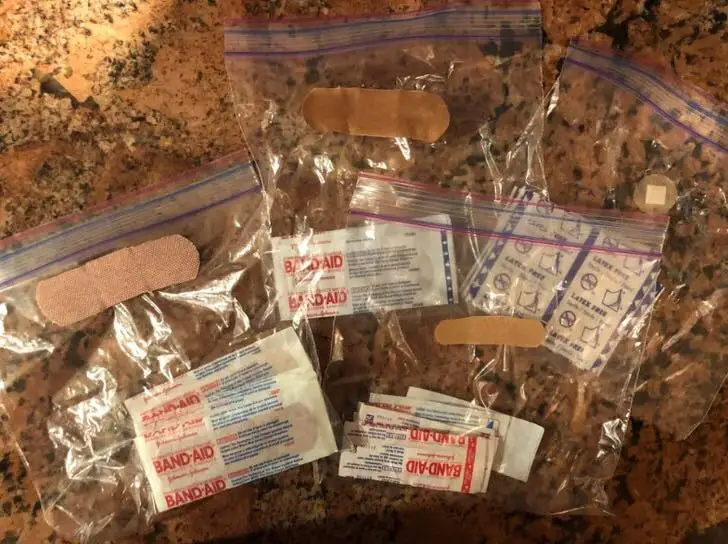 10. Cutting the watermelon into sticks is something your kids will love for sure.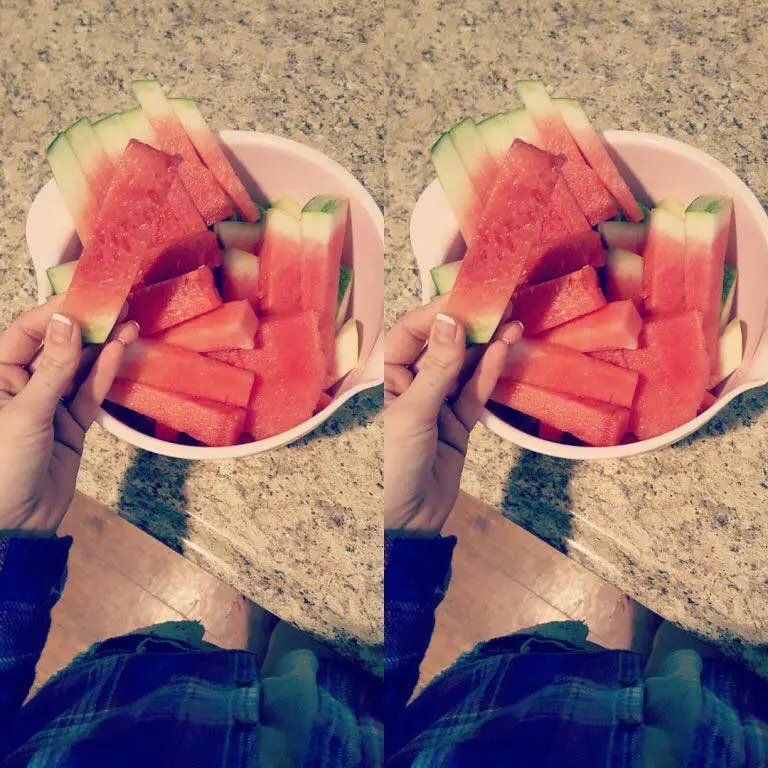 11. Heating up multiple plates in the microwave using this trick has never been easier.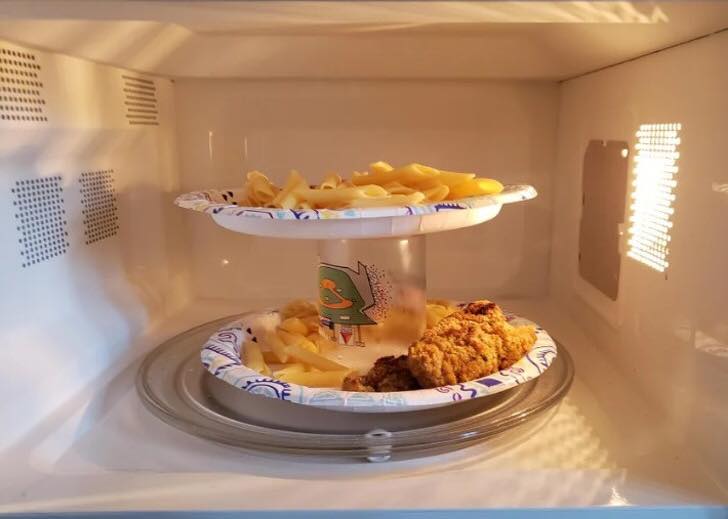 12. As kids love opening and closing doors, they can easily have their fingers hurt. Using pool noodles can help you prevent that from happening.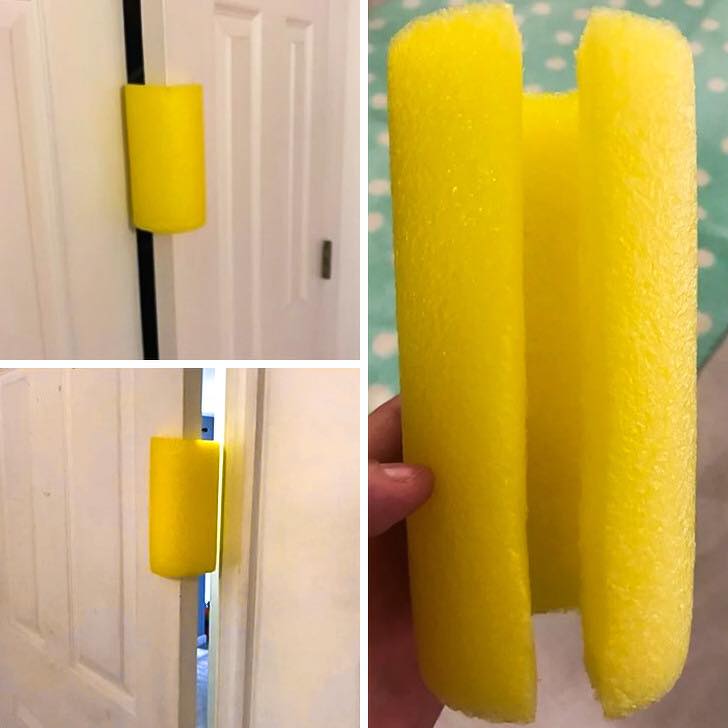 13. Stuffing a marshmallow in the bottom of the cone will prevent dripping when the ice-cream melts.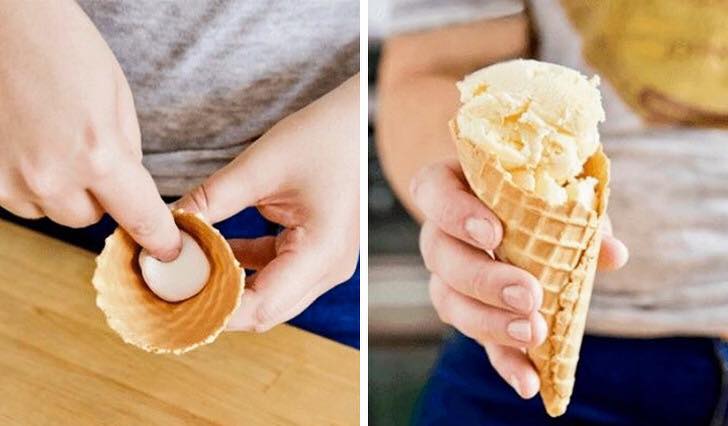 14. If you want to keep your little one warm while sleeping, warm-up sack of rice and place it next to it.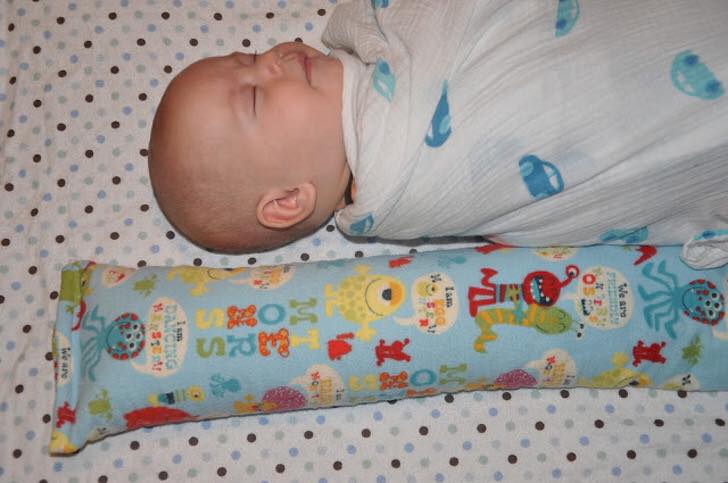 15. A rubber glove stuffed with rice can give your baby a feeling that you are close to them. This will prevent them from waking up all the time.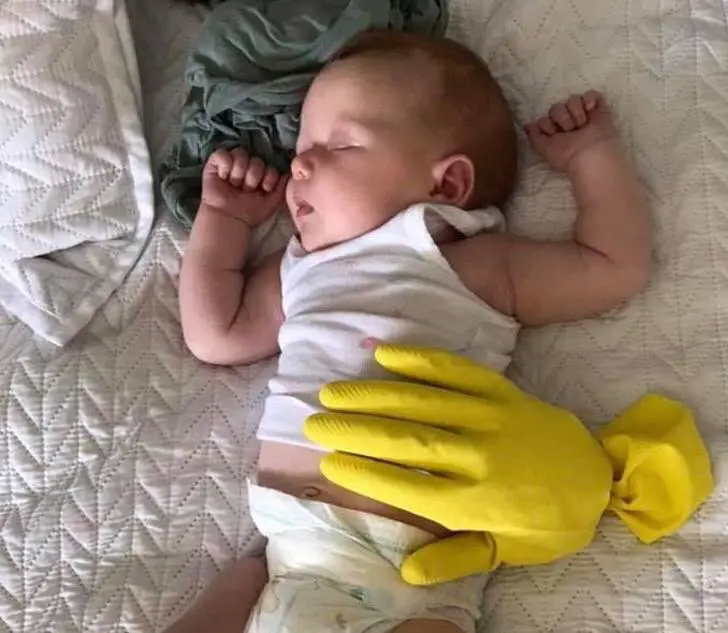 16. Rewarding your kids when they behave well is a great way of motivating them to keep up the good work. This is how you can do it.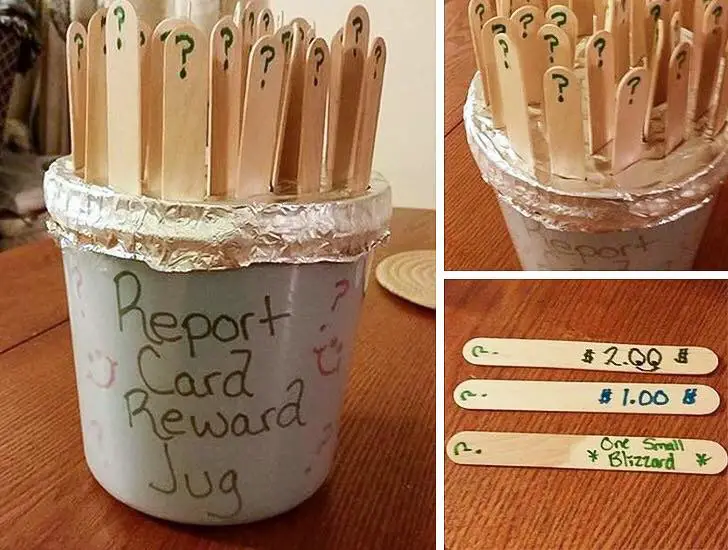 17. You can make a simple, yet comfortable bed for your little children by sewing 4 pillows into one.
These tricks may turn out very useful so make sure you save them for when you'll need them.
You can share them with new parents and make their life a bit easier. I'm sure they'll appreciate it.