According to the Alzheimer Association, around 5.8 million Americans of all ages are living with Alzheimer's dementia in 2019. This condition is the sixth-leading cause of death in the United States. The sad reality is that there is no cure and the treatment options are limited.
This cruel disease affects person's memory and changes the way they act and think, eventually causing difficulties doing even the simplest of tasks. The family members and those around the person diagnosed with Alzheimer's are also affected. They are forced to see how their loved ones forget of all the beautiful memories they shared together and have a hard time remembering who the people they spent their life with are.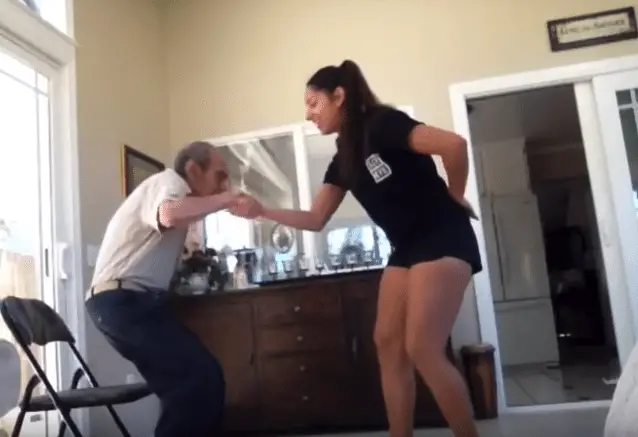 A woman named Rachel knows the struggle and the pain of looking after someone with Alzheimer's all too well.
Her loving grandpa was diagnosed with the illness a few years ago, and she's the one who provides him with round the clock care. Watching him getting even worse over time, this caring granddaughter does everything in her power to make the 93-year-old man's days more fun and more enjoyable. She even says how she loves being there for him, as he's the person she loves the most. Rachel doesn't find it difficult to prepare her grandpa's meals, clean his house, or take him out for a walk. She's indeed the best granddaughter this man could ever ask for.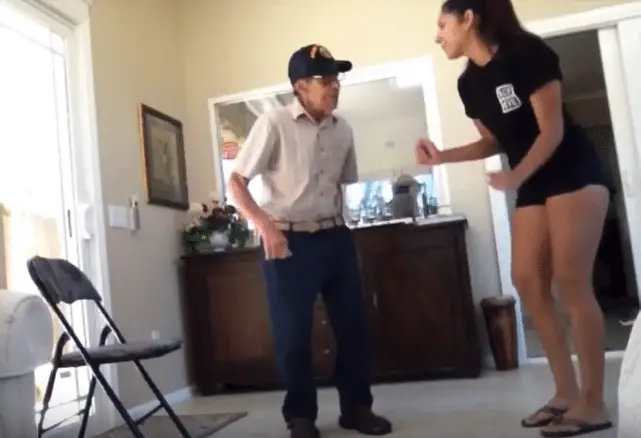 This time, Rachel did something different for him. She made his eyes shine by inviting him to dance with her.
She didn't really know whether he remembers any of the moves or his favorite music, but she was willing to make him smile, and he was willing to try. The outcome is an amazing and unique experience Rachel would always keep close to her heart. To her surprise, her grandpa could keep up with the beat and it looked like he was having the best time of his life.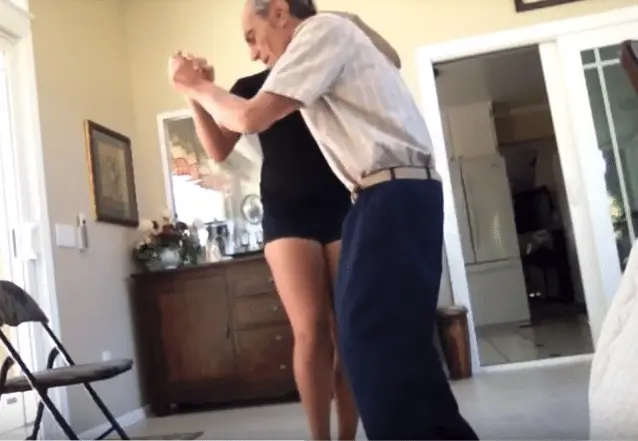 The video of these two dancing together was shared on YouTube and many people agree how it's the sweetest thing they've seen all day.
The relationship between grandparents and grandchildren is unlike any other. Everyone knows how the grandmas and grandpas would do anything for their children's children, but this video proves that many times grandkids would do the same.
Rachel can't contain her smile as she knows how moments like this are really special. And as the elderly man's condition is getting worse every day, they don't really have a lot of time ahead in order to enjoy this much many times. Luckily, the video will be there to remind Rachel of the fun time once her grandpa is no longer able to dance again.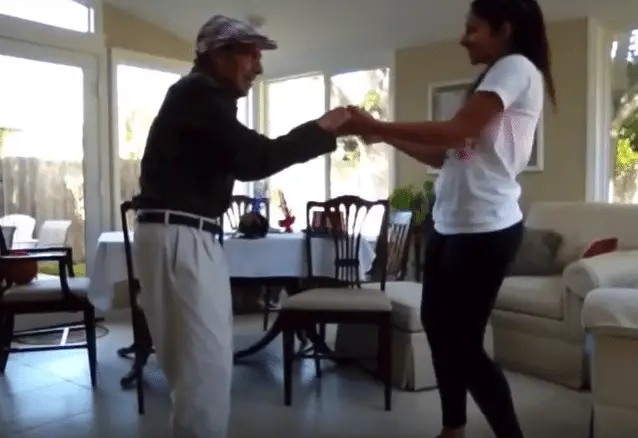 Many of the people who are diagnosed with Alzheimer's end up at nursing homes, as there is no one who can take care of them at home. Those who are lucky enough, however, to have someone like Rachel by their side spend their final days in the comfort of their place.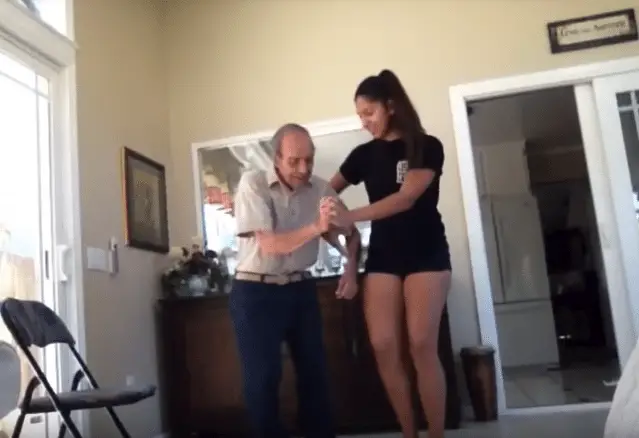 Rachel will never stop taking care of her grandpa. She knows she is the one who can ease his days and the occasional smiles she gets from him are enough thank you for all the hard work she does.
We hope they will have many more opportunities to dance together.
Take a look at the lovely video below.