We all agree that the singing competition shows such as Britain's Got Talent and X Factor catch our attention because we are eager to discover new talents the way the judges are. Whenever someone takes the stage we wonder whether the next Susan Boyle is about to shine and steal our hearts.
However, we often forget how many people who are extremely talented don't even take part in such shows. Although we are aware of this, we are still a bit surprised when someone really talented comes along our way, like this adorable choir from Ireland. Even though their vocals are exceptional, the video of them performing at a Christmas concert vent viral for another reason.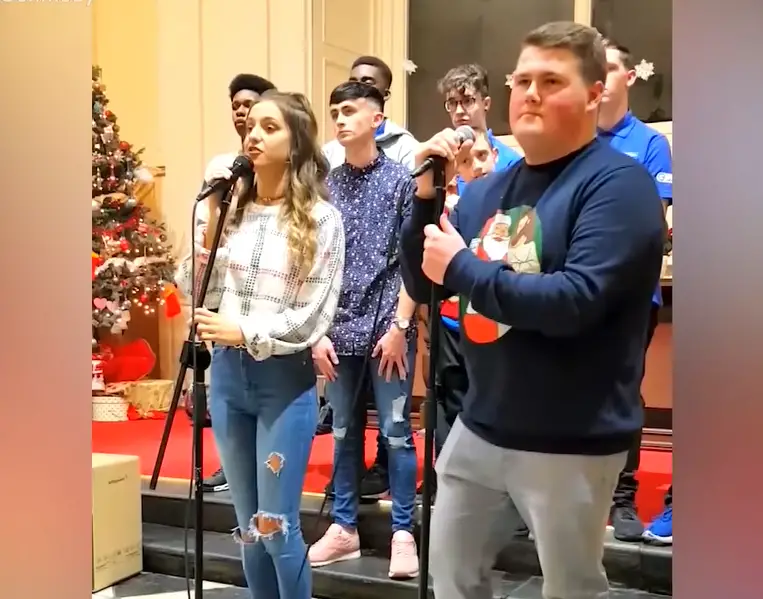 The members from the Mount Sion Choir in Waterfowrd performed the song "Shallow" from the movie "A star is born" which requires out-of-this-world vocal skills to be completed at least close to the original.
Luckily, Jessica Reinl and Christopher Halligan posses energetic voices that filled the room with amazing energy. Their singing was accompanied by the soft sound of the piano which made the whole experience even more enjoyable.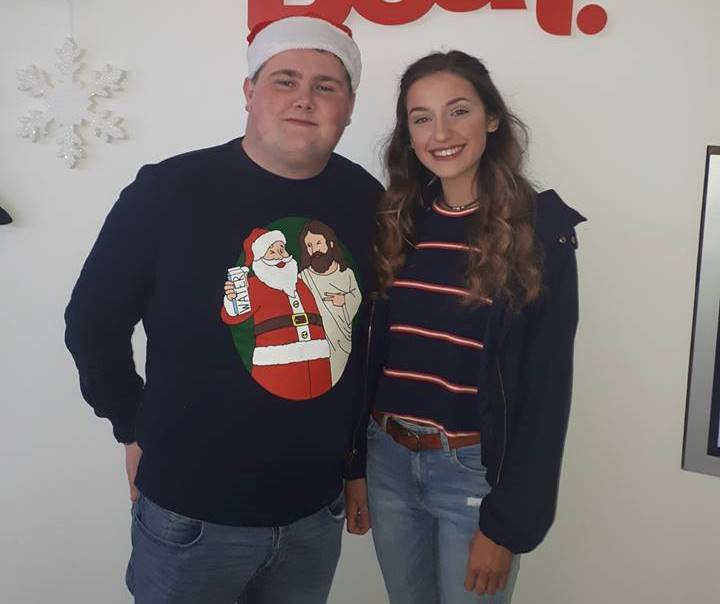 Chris started singing first, and when the time came for Jess to let her voice loose something really sweet happened. Her singing partner Chris started smiling, feeling all proud of the way she performed her part. It was as though he was hearing her voice for the first time. His reaction was spotted by everyone around and they all agreed it was a fun one.
Some even say that the big grin on his face was a result of his nervousness because he was performing in front of a bunch of people whose eyes were all looking at him and his fellow friends.
When they sang together, their voices blended in a perfect harmony and they created a real pleasure for the eyes and ears of everyone present at this Christmas show. The video of the beautiful performance has been seen by millions of people.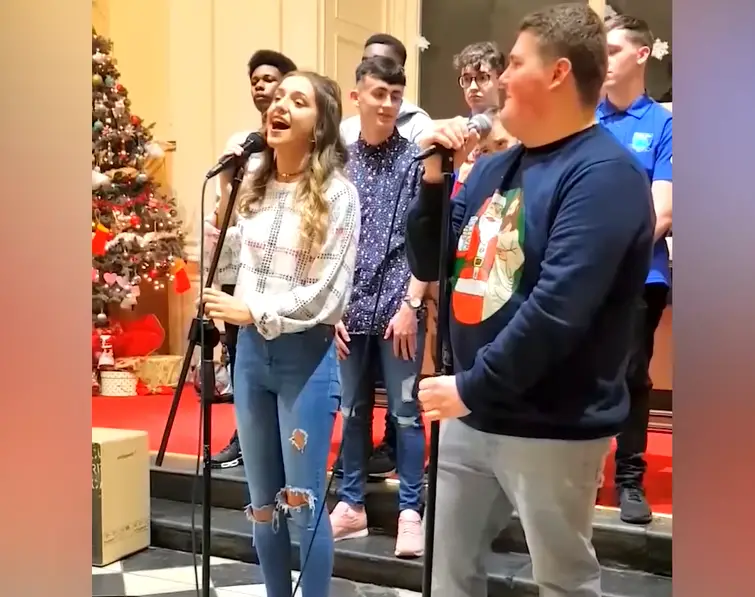 It looks like this Lady Gaga's song was the real deal for this choir that gained a lot of followers that day. They are planning on releasing a single with the help of the Irish singer and a songwriter Don Mescall. It will be for the benefit of The Solas Centre in Waterford, Can Teen, and Can Care 4 Living.
And as we all agree that their talent is truly amazing, it's Chris' reaction that made the whole thing more memorable.