Children have the purest souls.They always speak their mind and do impressive things. The parents of 8-year-old Sammie Striker of Saginaw, Michigan, have a lot to be proud of because of their daughter. You see, Sammie isn't an ordinary girl who dreams of buying herself a bunch of toys and fancy clothes. She knows that somebody out there could use the money she earns for much practical purposes.
Sammie "runs" a lemonade stand and all the money she makes go to a special place, the VA Hospital in Saginaw.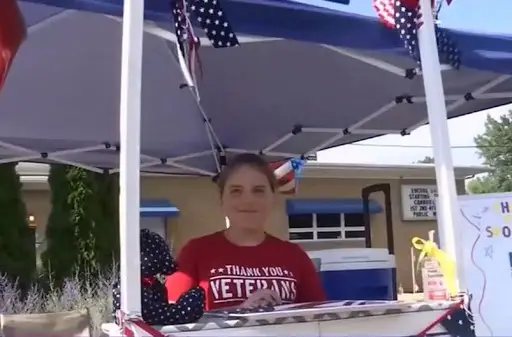 Although she's young, she understands the sacrifice of our veterans so she wants to repay them for their service in the most adorable way. Knowing she collects money for the veterans, most of her customers don't ask for a change when they buy a cup of her juicy refreshment. Many leave $10 or even $20.
Last year, she sold 65 gallons of lemonade and made $1,500. This year, she set her goal to $2,000, and thanks to everyone who stopped by her stand, she reached it.
Sammie presented the hospital with a check of $2,111.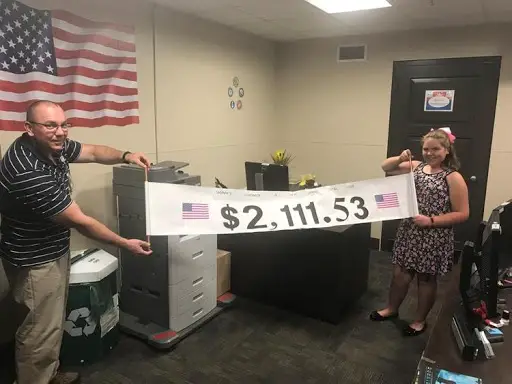 "They said that we need more people like you in the community because we can take all the help we can get for the hospitals and because there's a lot of people that need help," Sammie said of the hospital's officials.
Jeffrey Wendt, an official with the VA Hospital, said that they are impressed with Sammie's work and her dedication to her cause. "It's a great message to other students and other young people to be as generous and as hard working as she is," he said.
For next year, Sammie is hoping to raise $5,000 that she's planning on donating again.
What a thoughtful thing to do.