The way dogs show their love for their humans can't be compared to anything in this world. Their emotions are always pure and their loyalty and dedication unconditional.
The video below is of a German Shepherd named Freya who is about to be reunited with her favorite human; her daddy whom she haven't seen in a while.
The man is back home and wants to surprise his loving dog by staying hidden and waiting for Freya to get out of the place. And when that happens, an incredibly sweet and emotional reunion takes place. All we see is eyes filled with sparkles, licks, kisses, and lots of laughter.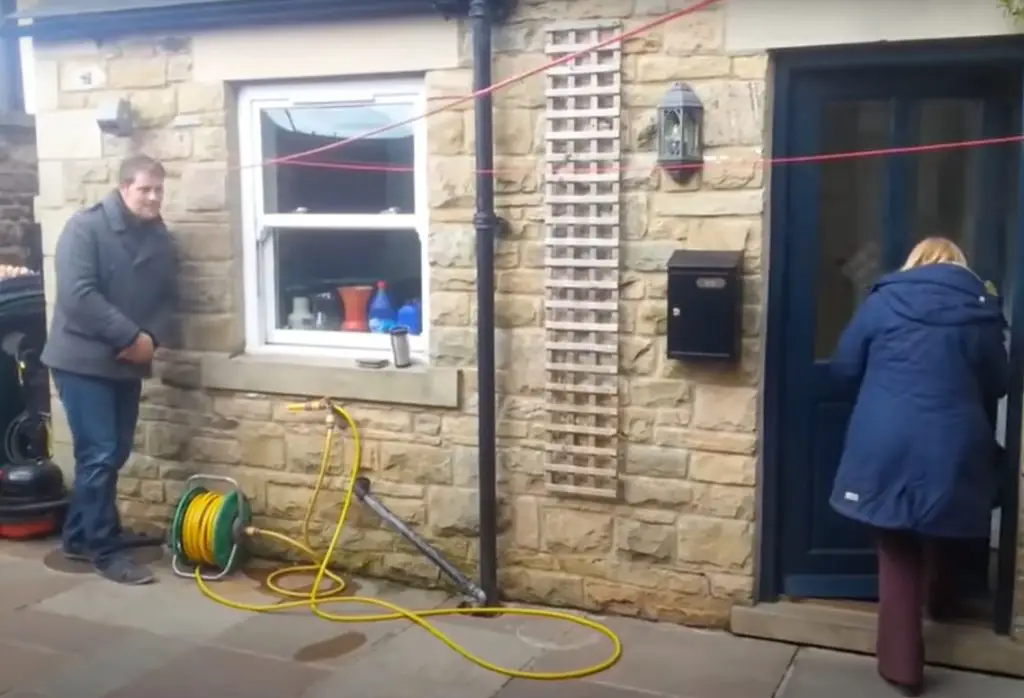 Once she spots her human, Freya can't contain her happiness and starts jumping around. The two hug so tightly that they both end up on the ground.
Being separated from their owners for long periods of time can affect dogs in a negative way as they may feel depressed and unwilling to play around, but Freya knew her human would eventually get back to her and now as it finally happened, she's the luckiest dog on Earth.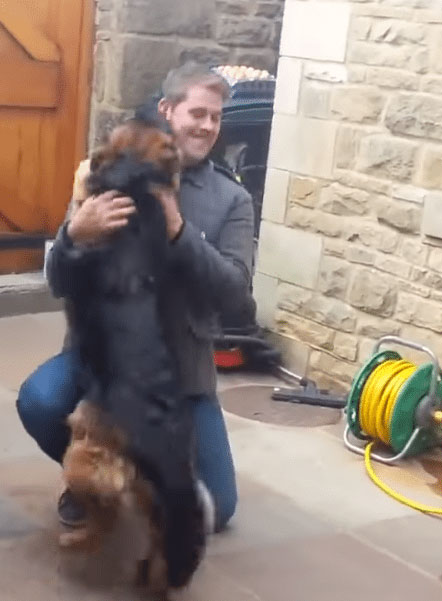 We are so pleased sweet Freya is reunited with her daddy and we hope the two would never have to separate ever again.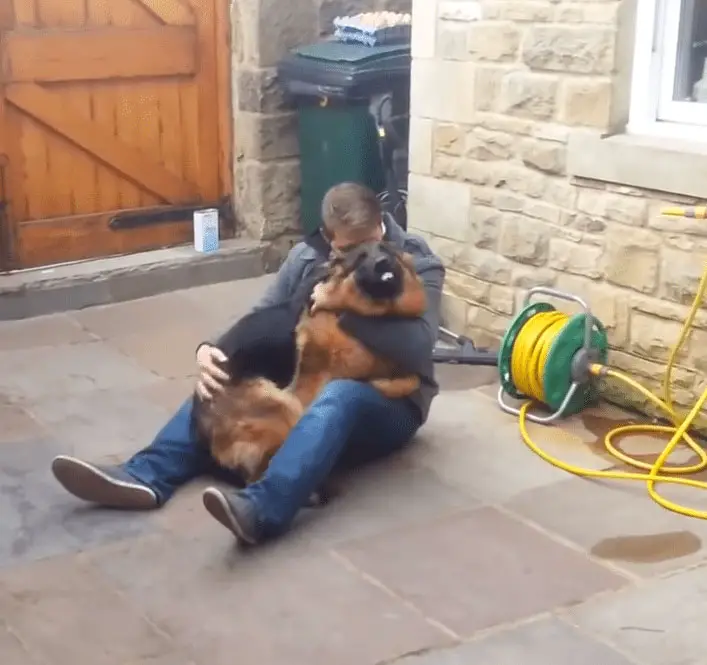 It doesn't come as a surprise that this video melted the hearts of everyone who got to witness the perfect moment.
Take a look at it below and enjoy!