Chloe is yet another abandoned dog. Unfortunately, the number of dogs, as well as other animals, who end up at shelters because their owners left them behind is huge.
When she found herself at the place that wasn't her home, Chloe hid her head and faced the wall. She refused to allow anyone to approach her because she was intimidated. She had no idea why her owner wasn't by her side or who were the people at this unfamiliar place.
Not knowing how to help her, the shelter, Saving Baldwin Park Shelter Dogs, posted a photo of Chloe on their Instagram account looking for a new owner. They knew she wouldn't make it if she didn't feel she was loved and cared for.
That is when a woman named Shira, of Animal Rescue Mission, stepped in. She knew just the person for Chloe, a man named Darvish who offered to foster the poor animal.
One day, Shira and Darvish headed to the shelter to pick Chloe up, but it was harder than they thought. She was untrustworthy and afraid to let anyone get near her.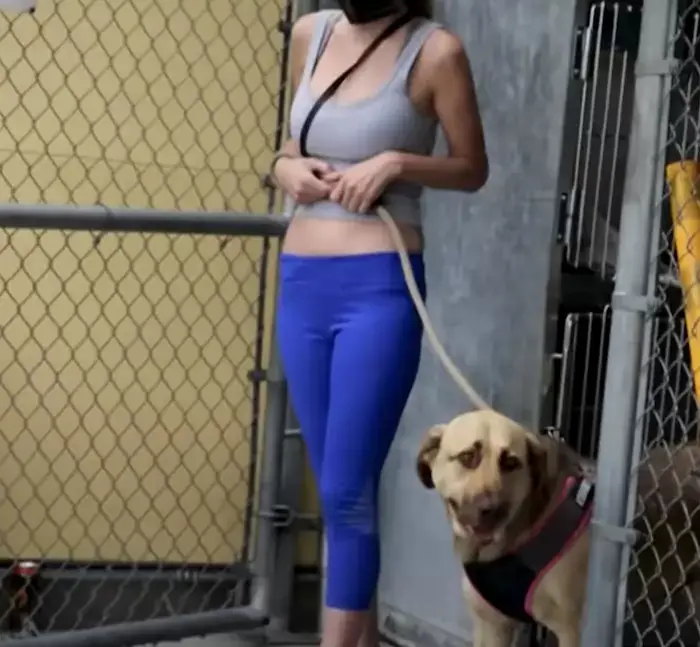 Shira and Darvish, however, were determined to give her a new lease of life. So, with the help of some tasty food, they made Chloe get out of the shelter. But then, making her get inside the car was yet another obstacle. They didn't force her into anything, but were gentle and let her get inside whenever she needed. After some time, Chloe approached the vehicle and sat on the back seat. At one moment, she felt terrified again and was helplessly looking for a corner to place her head to.
Shira managed to calm the dog down and even received a mini kiss from her. But once they reached Darvish's home, Chloe needed time yet again to make herself get out of the car and enter her new home.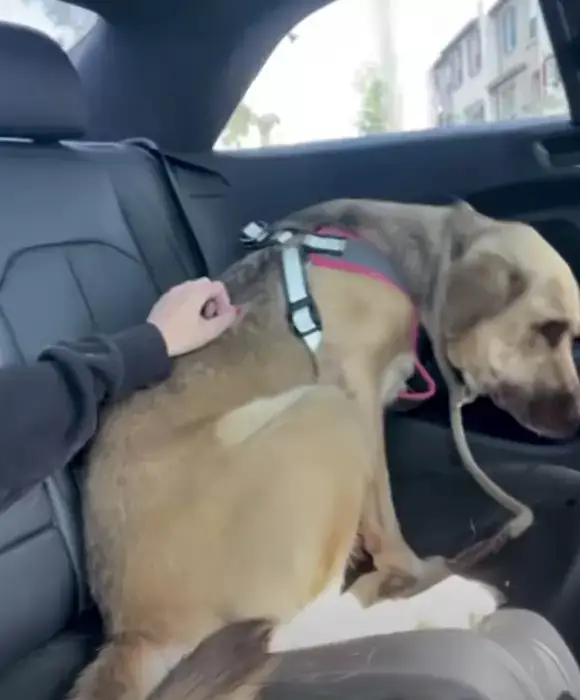 The first couple of days were tough. Chloe wouldn't leave Darvish' bedroom and would spend most of the time facing the wall.
"We just let her roam around the house," Darvish shared. "She found this corner in my bedroom and she just refused to come out of that corner. So I let her stay for the first day and that's how we got started."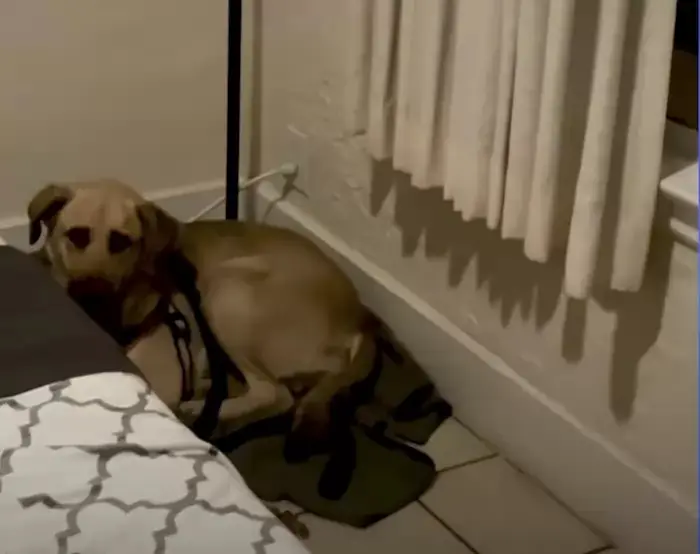 But Darvish was patient and let her took her time. A couple of days later, Chloe finally realized she was at a happy place. She got confident around her foster dad and even followed him everywhere.
Witnessing the progress, Darvish knew he couldn't let Chloe be adopted by anyone else than him.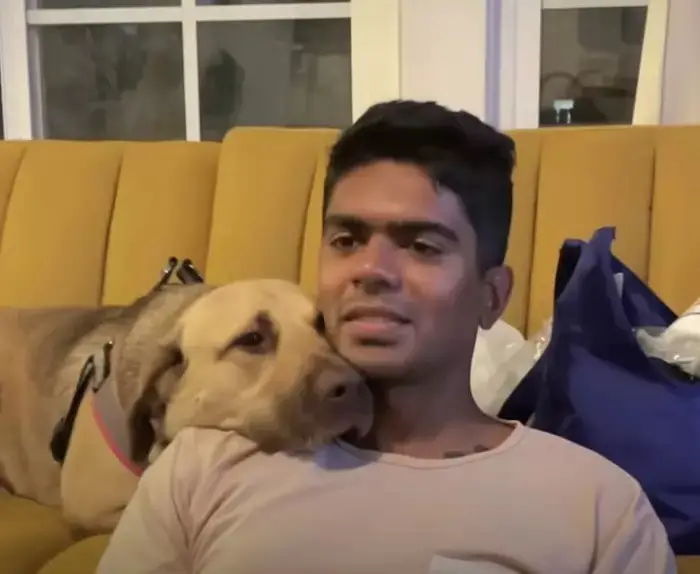 Once the adoption was finalized, Darvish gave Chloe a different name, Mira.
To see Mira's full story and how she turned from intimidated dog abandoned by her owners to someone who is confident and happy go to the video below.
Please SHARE this inspiring story with your family and friends on Facebook.
Bored Daddy
Love and Peace