Another wedding reception you got invited to? That means having to choose some classy outfit, spend some money on a carefully picked gift, and get ready to celebrate the love between two people who will hopefully spend the rest of their lives together. And yes, have some fun along the way.
If this is what a typical wedding looks like, than the one from the video below is everything but ordinary all thanks to the cheeky flower girl who stole the show.
We haven't seen someone so young being so confident in their dancing skills in a long time. This dance routine is definitely one to remember.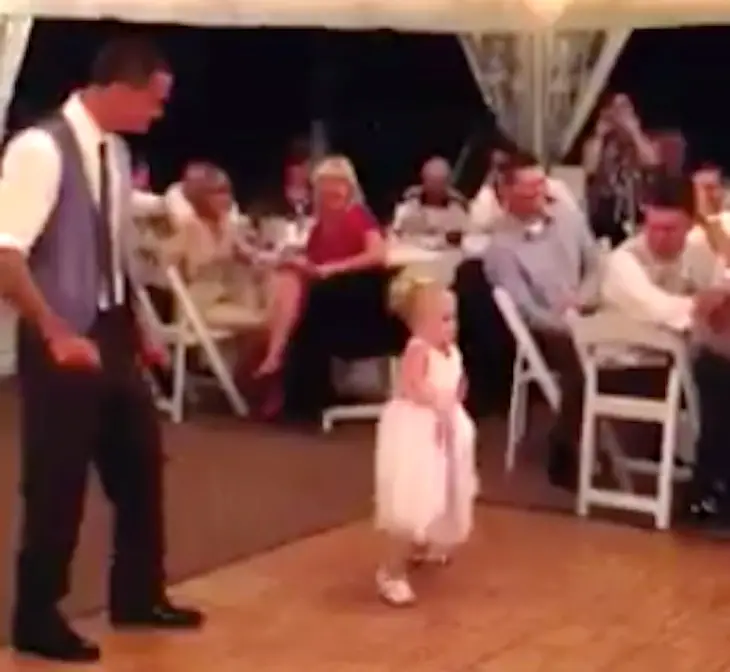 Not only this sweetie took the dance floor, but she totally owned it. All eyes were on her when she started moving along the rhythm of Justin Bieber's "Baby" and even rocked some lasso moves that were a clear sign of a great show.
One of the guests thought it would be nice if he joins this little firecracker, but he soon regretted his decision as the flower girl totally ignored him. Her wiggling around the dance floor meant she wasn't into dancing with a partner. This girl was born to solo!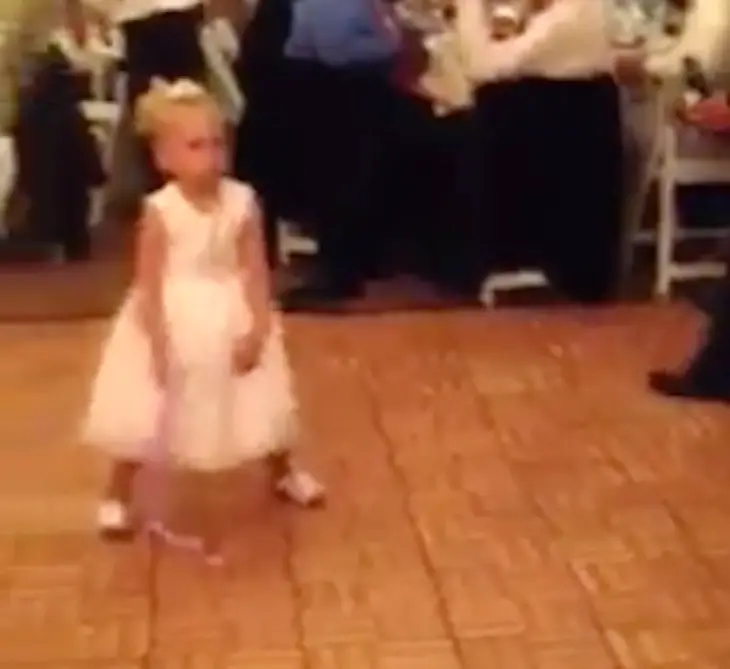 As the song came to an end everyone expected from her to take her way to her parents as she was obviously pretty exhausted, but she wasn't ready to leave the dance floor just yet, especially not now when her favorite song was on.
PSY's "Gangnam Style" could be heard filling the air and it meant more fun. Doing the iconic moves that shook the world right after the song was first released, the girl put even bigger smile on everyone's face. Her vigorous steps teared up the dance floor and she put so much energy into what she was doing that her pink bow came undone.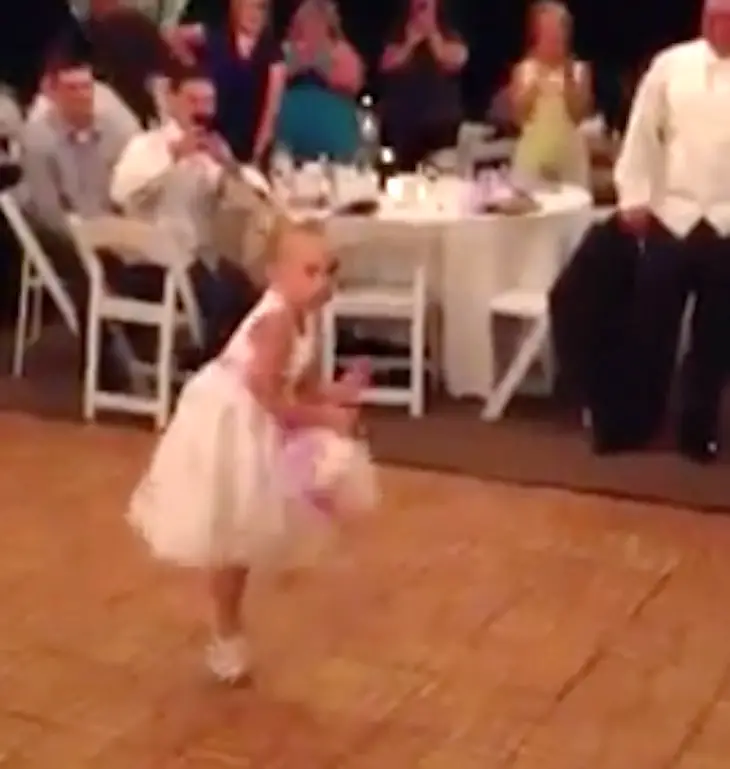 People were so into this little's girl show that they even forgot who this reception was all for. Everyone was cheering loudly and had their phones out because this isn't something we get to see that often. It just had to be put on tape.
We are sure the bride and the groom were glad this flower girl made their wedding so special.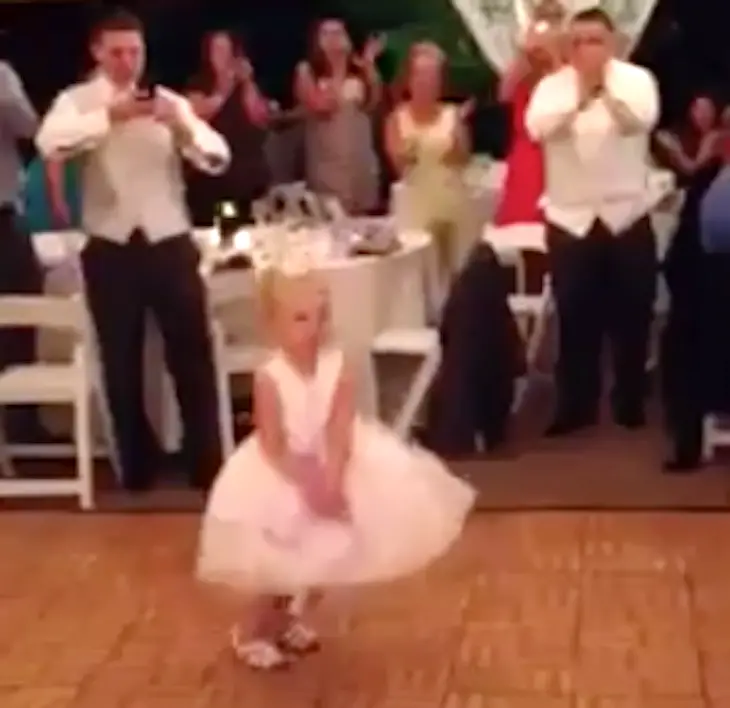 You definitely don't want to miss this hilariously sweet performance.