Bullying, in any form, can have lifelong effects on the victim. It affects one's self-confidence and makes them feel unaccepted and as they don't belong to the group or the society. This is in issue that is oftentimes overlooked and I honestly believe that we need to work harder in order to put a stop to such violent behavior.
Jeffery Taylor was a 7-year-old boy who had a hard time coping with the way he was treated by his classmates. Being the only black kid in the class, Jeffery was a target of bullies who called him the "N-word," "Blacky," "snaggletooth" and ugly, his parents claimed.
Four days before Christmas, Jeffery came home from school and his mother could see the disappointment in his eyes. He was sad and said he didn't want to get back to school again. His mom then told him he should be happy and looking forward to the winter break, to which the first grader replied: "I should, but I'm not happy. I want to get away from that school. They don't listen to me. They don't like me."
Later that night, Jeffery went to sleep and his parents kissed all of their seven children goodnight. Never in their life would they imagine it would be the last time to see their youngest child alive.
Although the parents were convinced that their kids were unaware of the firearm in the house, it turned out Jeffery knew his mother kept a gun in a bible case under her bed. That night, the boy took the gun and took his own life.
Investigators called the shooting an accident, but once claims of Jeffrey's alleged bullying came to light, they investigated further.
"It's been a struggle. I put on this beautiful face, but inside I hurt because I miss my baby," mom LaKeisha told WTOL. "No matter what I said to him that Friday, the day before, it wasn't enough because he was already broken."
At Jeffrey Taylor's school white children called him the "N-word," "Blacky," "snaggletooth" and ugly. They destroy his belongings and his teacher kept his desk segregated as the only Black child.

He was 7 and bullied to death by racist 1st graders.

— Bishop Talbert Swan (@TalbertSwan) May 22, 2021
The parents spoke of the way Jeffery was treated by his classmates and said they made his time at school a living hell. One time, they even destroyed his shoes and a pair of boots.
"It just seems like he just was being targeted and picked on," Jermaine said. "He was just that one person that stood out."
The mother recalled that during a parent/teacher conference, she noticed that her son's desk was segregated from the rest of the class. The teacher reportedly said that Jeffery might have been having issues with the rest of the kids.
As the parents accepted the responsibility for their son finding the weapon, they claimed the reason for his devastating decision was the excessive bullying.
The school on the other hand expressed condolences but claimed no bullying took place.
"East Central ISD profoundly mourns the loss of Jeffery Taylor. He was a bright and well-liked student and we still, to this day, are in shock and disbelief over this tragedy.
"We are saddened to hear about the allegations as any form of bullying, harassment, or violence is taken seriously and follows required state law, board policy, and District procedures.
"The District completed a thorough investigation with many teachers, staff, and classmates to determine if any bullying occurred. The investigation did not produce information to corroborate the allegations. The findings of the investigation were in a letter sent to the family on January 8, 2020.
"We investigated the allegations further at three levels: Salado Elementary, student services, and the superintendent. All investigations did not support the allegations.
"East Central ISD stands proudly united in our commitment to inclusion and diversity."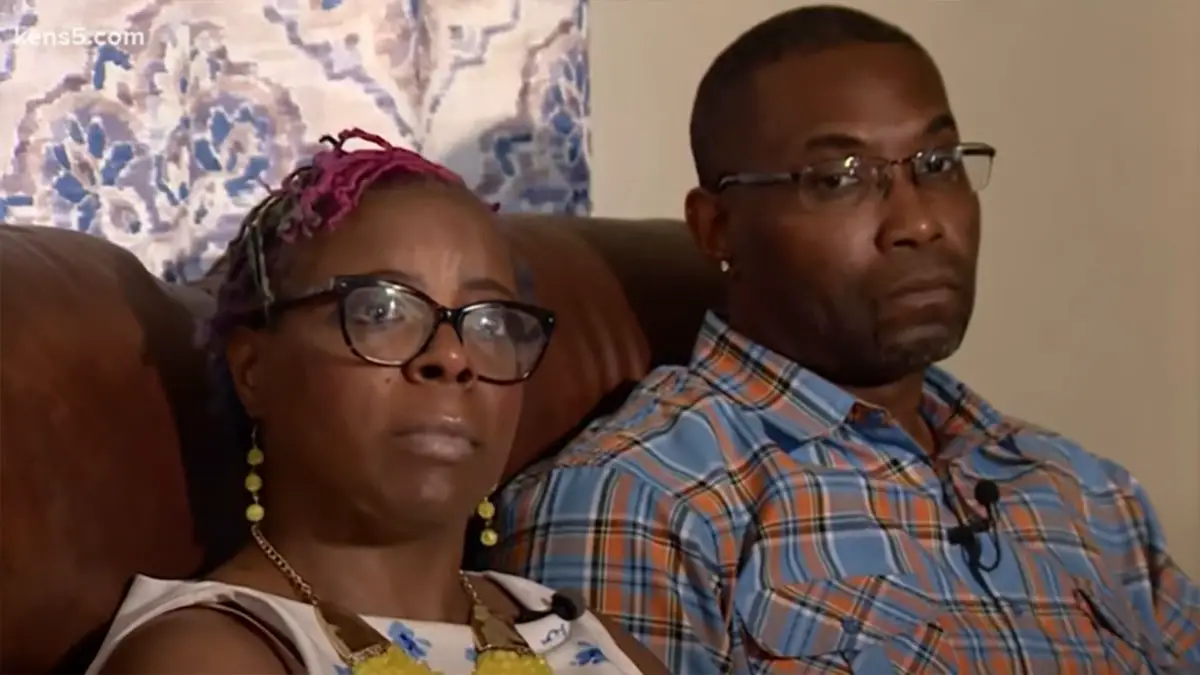 The death of Jeffery is surrounded by many unanswered questions. We hope no child ever would be the victim of bullying. One thing is certain, bullying is present everywhere, especially schools, so school districts need to do more about this issue and provide a safe place for students.
Rest in peace, sweet Jeffery.