It is very common for people who reach certain age to feel the need for a change regarding their appearance. Whether it is wrinkles removal, fillers, or going under the knife, all these procedures are meant to boost one's self-confidence. But what happens if things go wrong, just as in the case of neurologist Gina Anderson?
When this beautiful and successful woman turned 40, she decided to treat herself with fillers that would lift her cheeks. However, she didn't explore many options but decided to turn to a colleague of hers who offered to do the procedure for her.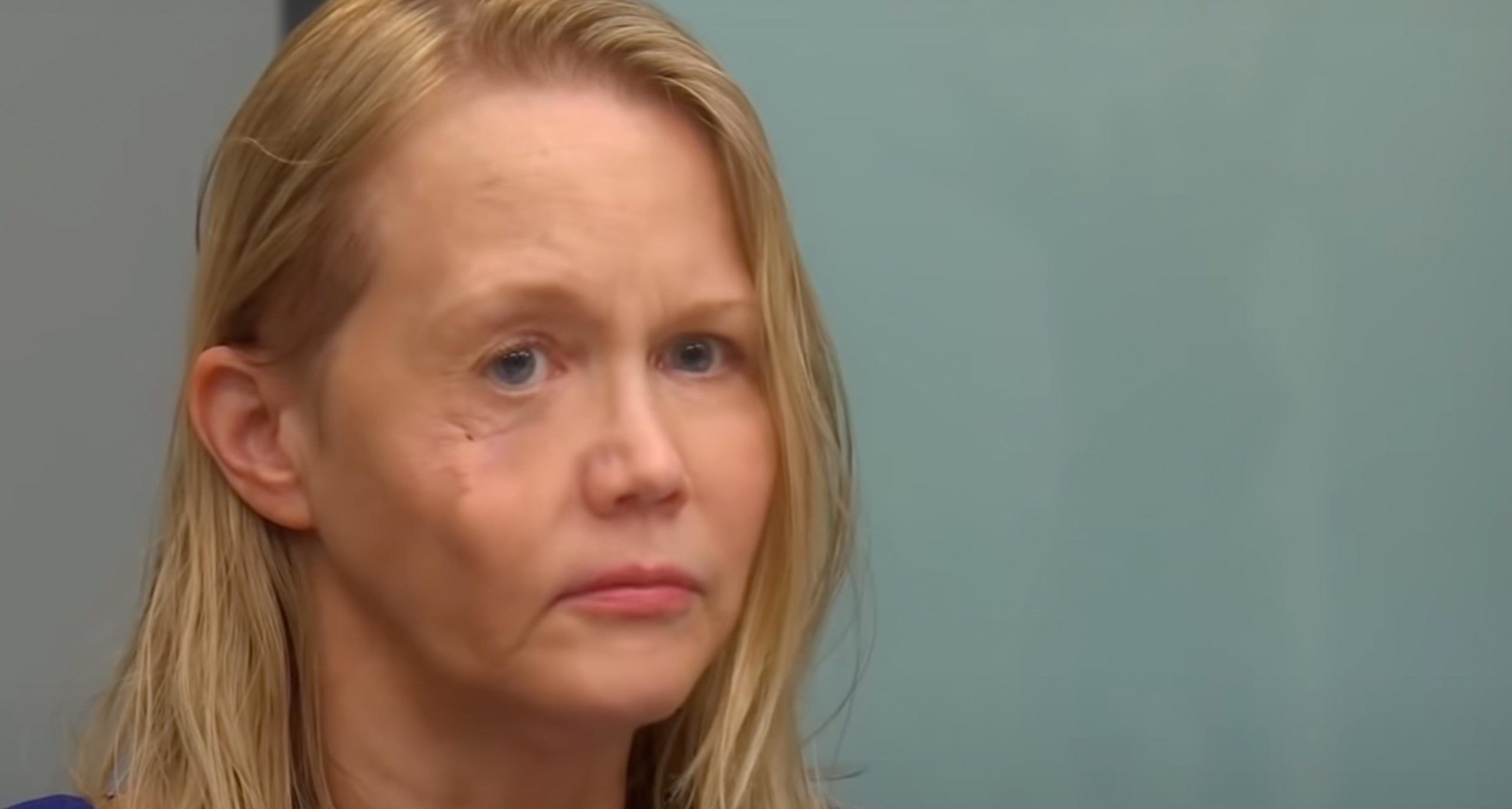 At first, things looked great and she felt good about herself. Sadly, some four years later, she started experiencing pain under her right eye and it was the start of an exhausting life journey.
"A colleague offered to do fillers for me, and it was like 'well, I'm in my 40s, I'm going to look a little bit better,'" Gina said on the reality television series Botched. Little did she know her life would turn into hell.
What she believed were quality fillers turned out to be plain silicone which caused severe inflammation and deformed her face completely. She received injections in both her cheeks, but only the right side of her face received the silicone.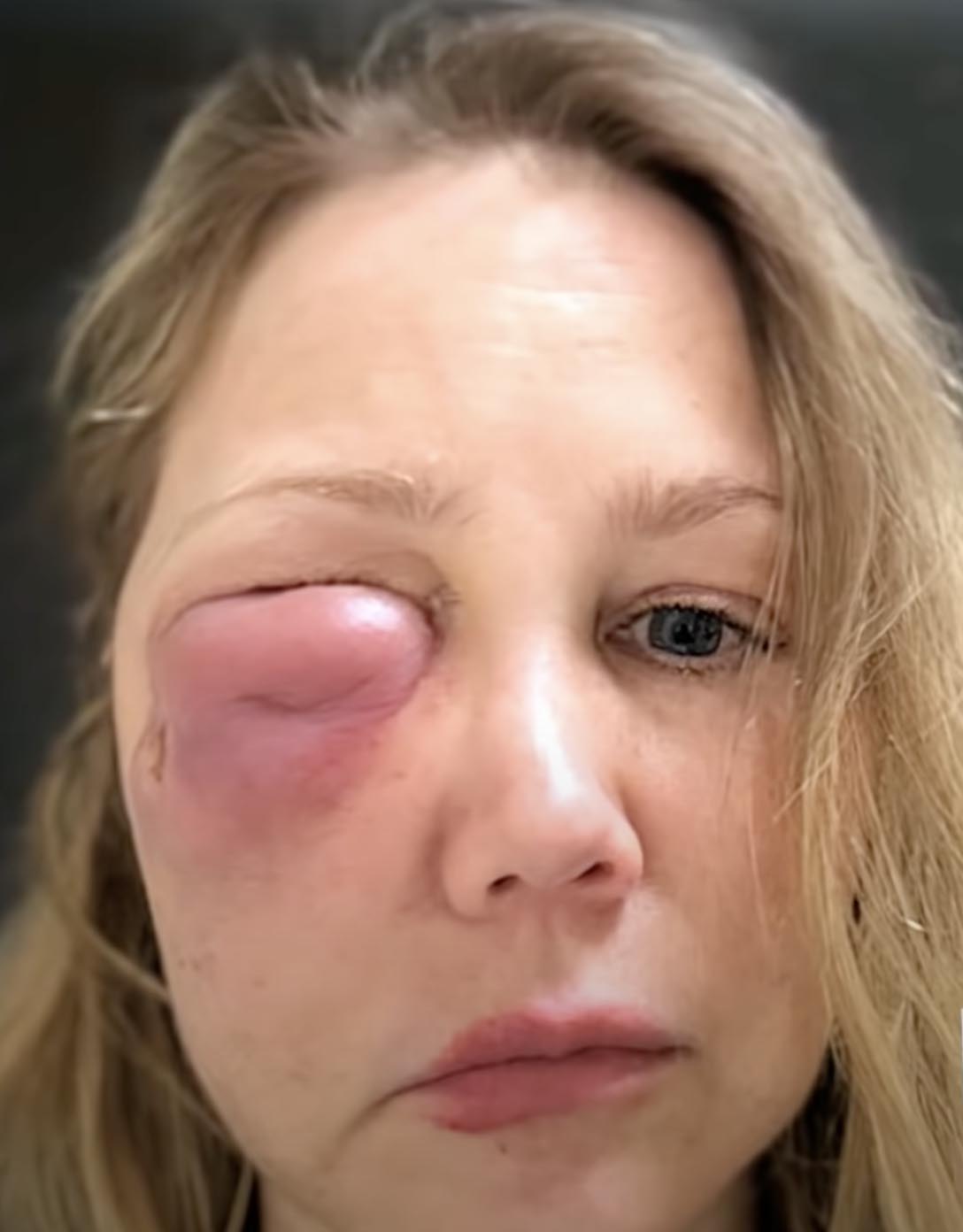 The inflammation caused Gina severe pain. She had a hard time sleeping and was even forced to shut her practice down. The granuloma, or the inflammation Gina had, was in fact the body's defensive mechanism for preventing a bacteria from spreading. A few weeks after it started growing, it suddenly burst open and left a big hole under Gina's eye.
She turned to a number of doctors, but it looked like nothing could be done to remove the silicone from her face.
"You can't sleep, and you're in constant pain. It's hard to think on your feet all the time. This isn't just me looking slightly pretty. I'm in agony, I don't sleep, my hair started thinning kind of like a hair loss. And I just started feeling kind of weak and fatigued. It's been a nightmare."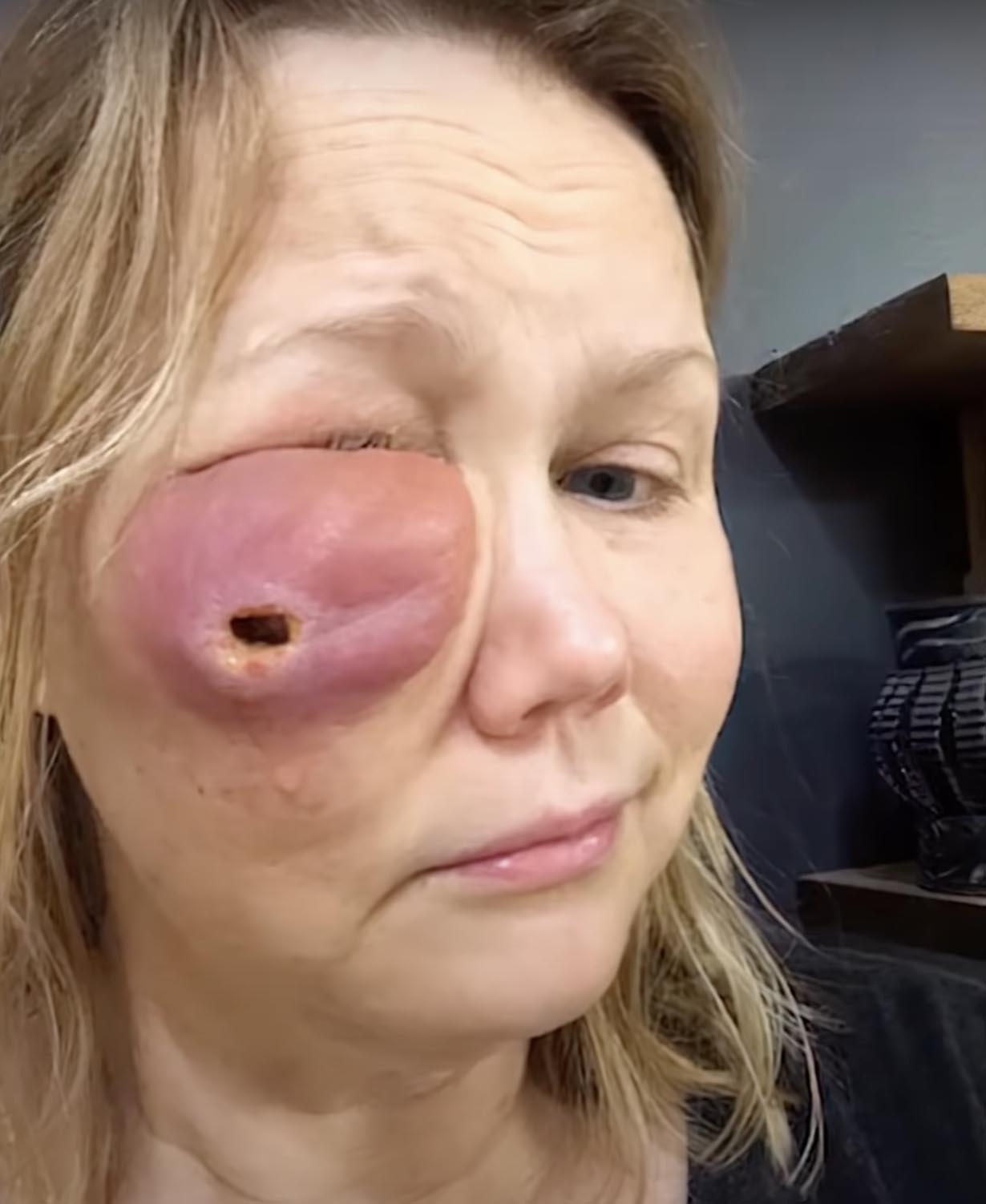 Eventually, she turned to Dr. Terry Dubrow and Dr. Paul Nassif, of the reality television series Botched.
"When you get a granuloma, which is a foreign body inflammatory reaction, that typically happens between six months to a year," Dr. Dubrow explained.
"The fact that Gina didn't start developing those granulomas until way later indicates it's a very slow, smoldering inflammatory chronic response that could be potentially very, very difficult if not impossible to treat."
Gina underwent a number of surgeries. During the first procedure at the Botched clinic, Dr. Paul Nassif said he found something which looked like "a piece of gauze" on her face, probably from the surgeries at the other clinics.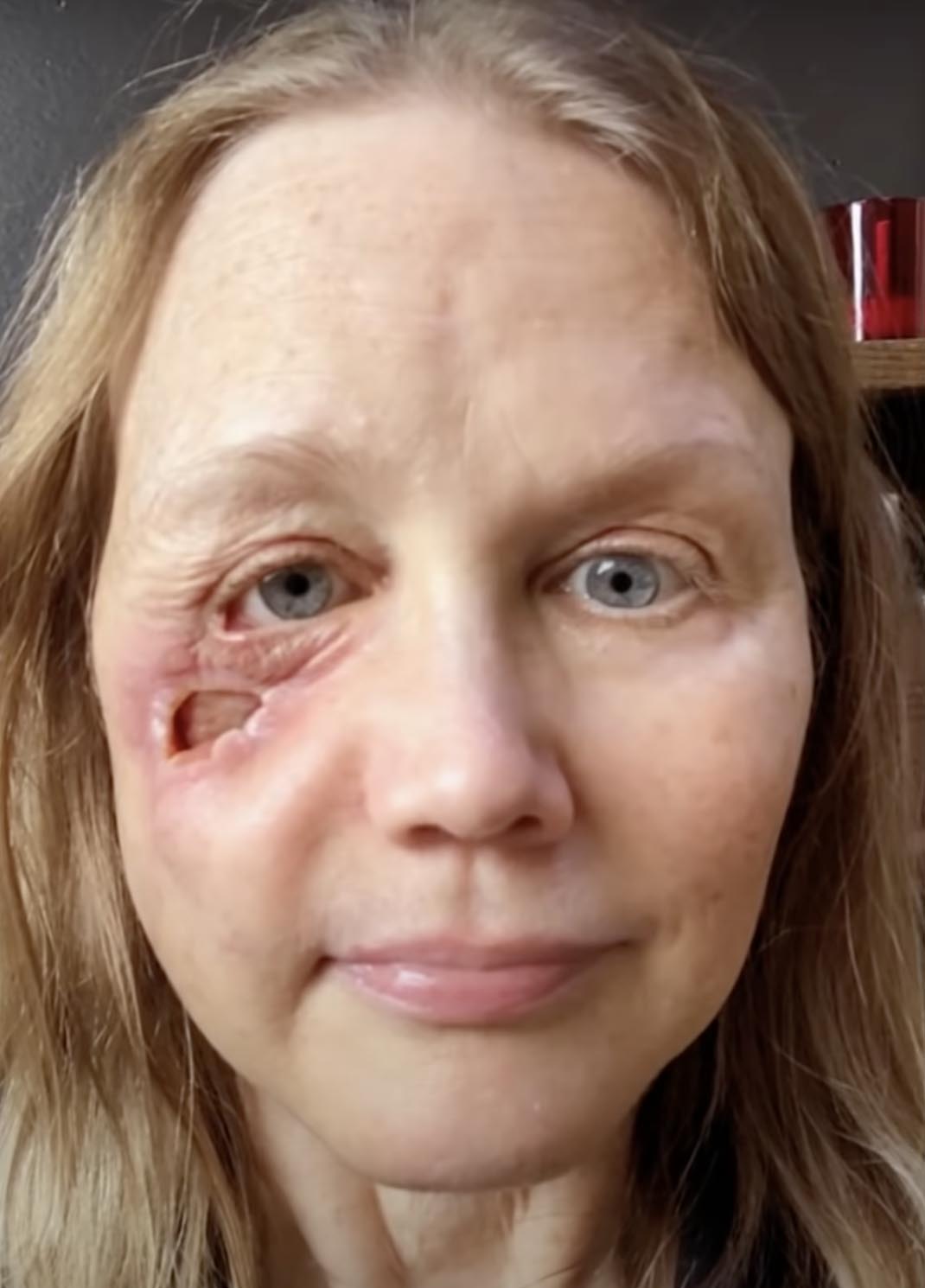 Luckily, Gina's pain was no longer present and she could finally sleep after so much time. "I'm just really grateful now that I have a chance to reclaim my life because things were starting to look dismal. This is the best I've felt in a long time, so I'm just really crossing my fingers that this is really the end of my personal hell."
Sadly, shortly after, she felt pain again, and it turned out there were some complications from the procedure, including swelling. She needed to go under the knife again, and this time, everything turned out for the best.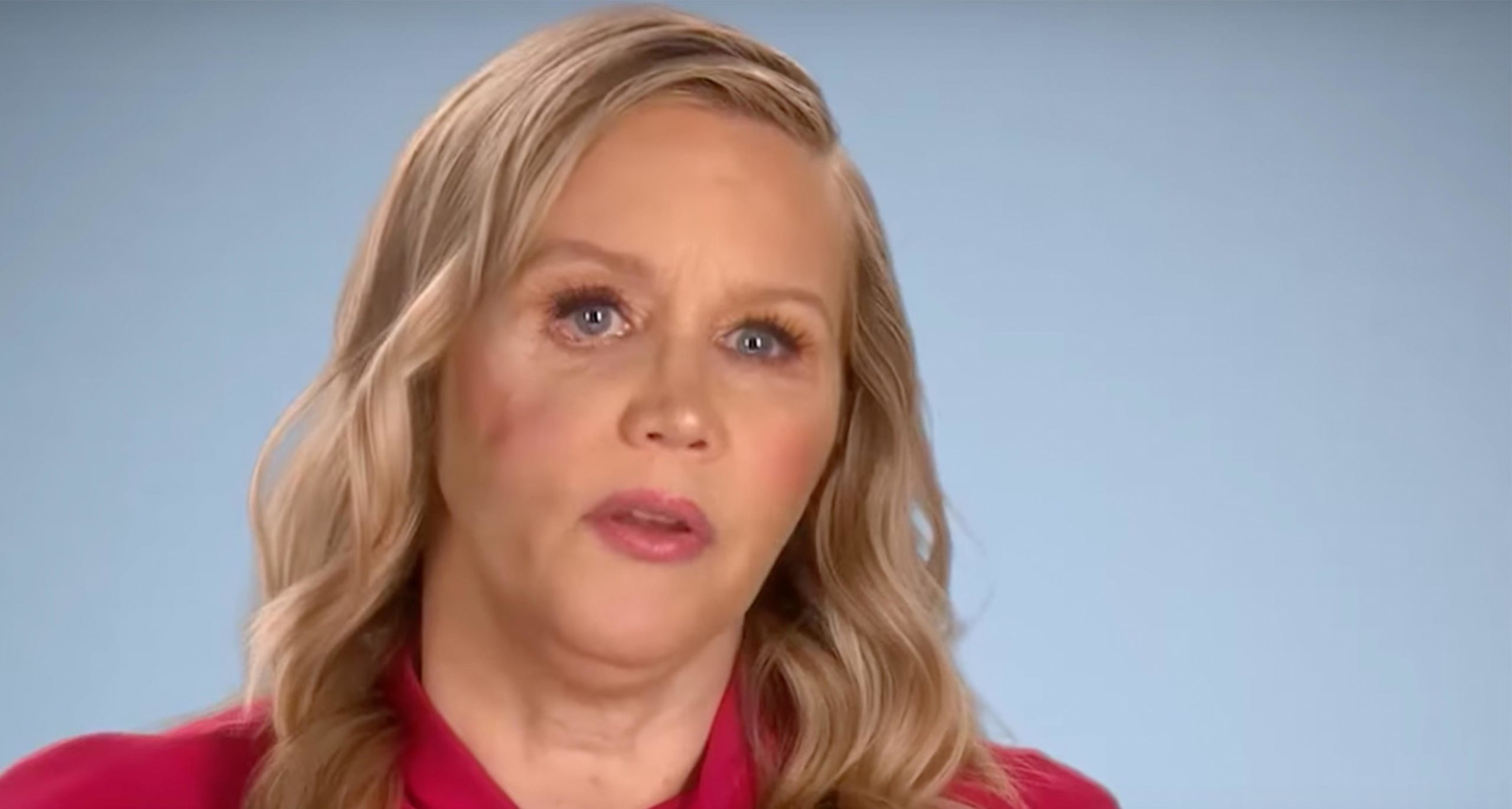 Today, Gina looks beautiful and is happy with her face.
"My energy level is increasing, and actually, my mood has gotten better," she said. "My hair loss has stopped, and actually, my hair is starting to grow back. My thought process is actually getting faster. I mean, it's just a miracle. It's just life-changing."
This story should serve as a warning that whenever someone feels the urge to undergo a beautifying procedure, they should always consult an expert.