The staff from a supermarket in Ukraine were shocked after they checked the CCTV footage and saw one man throwing his young daughter down the steps. This made them frustrated and mad, so they decided to share the video on Facebook hoping someone would recognize this cruel father. And that's exactly what happened. Someone was able to identify the man as the 46-year old Artem, a father of four.
Police have been alerted of this incident that took place in Ukraine's northern Rivne area and are taking matters into their hands.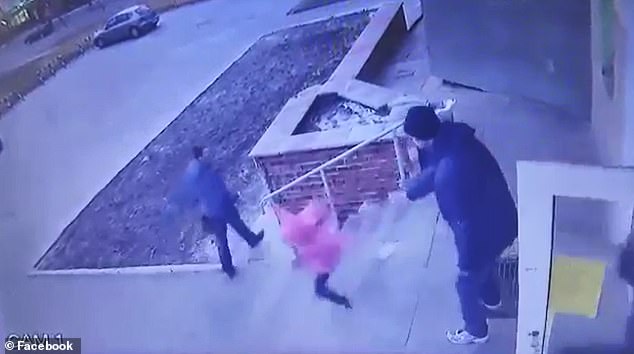 It's obvious from the footage how the man is angry at his six-year-old daughter, Anzhelika, and the reason he does the gruesome act is because she and her little brother got into a fight over the trolley. The father, however, denies pushing his daughter and claims how she fell all by herself, after she tried to release her arm from his grip.
Apparently, that's not what the footage shows.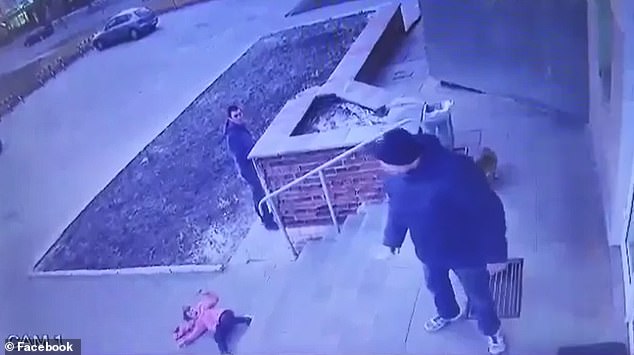 The poor girl is totally shocked from what happened to her and is left laying on the floor as her father casually walks back inside the store.
The sad thing is that many people witnessed the incident, by no one approached Anzhelika who picked herself up and headed to the store, unsure whether she should enter or just stay and wait outside. Luckily, authorities reported that she didn't suffer any serious injuries from the fall, except for some bruises.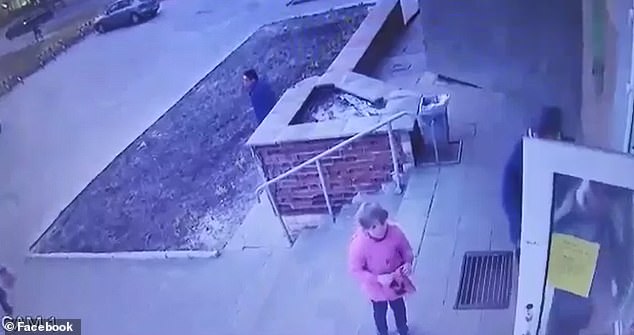 'The video drew the attention of the police after being posted on Facebook. Thanks to the local residents the man was quickly identified.
'The police visited the man's family and his wife recognised him and their daughter in the video,' the police spokeswoman Zoriana Melnyk reported.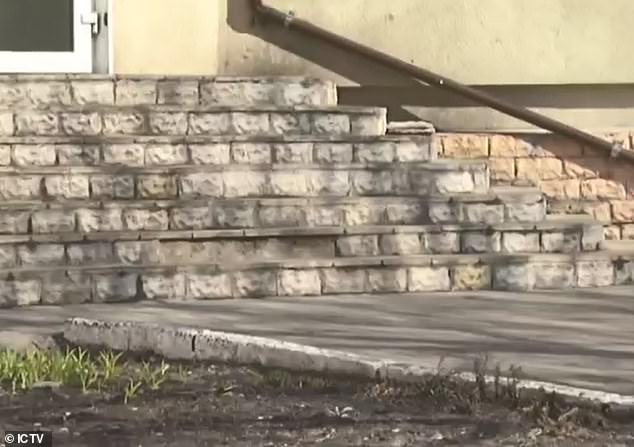 During questioning, Artem told the police the same story once again. He said how he got angry because the children were fighting inside the store, and he only tried to calm them down, but the girl accidentally fell down the stairs. 'I just wanted to take her aside but when we were on the porch she pulled her arm out and fell.'
Currently, social services are closely monitoring the children and the family. As for Artem, he's been charged with parental neglect.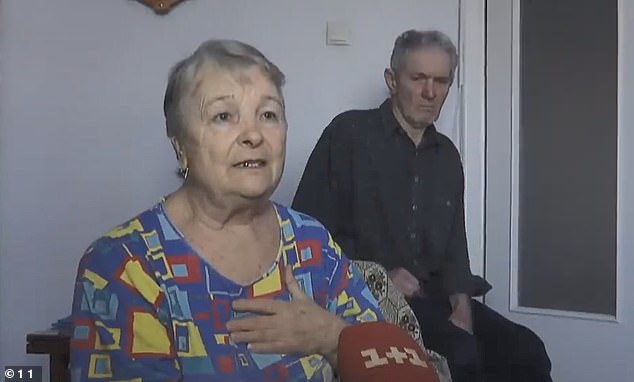 Alla Ilyina, the head of Child Protective Service, said: 'The girl will be registered as a child who experienced abuse from her parent and her living conditions are going to be monitored by social service workers.
'We will also work with the parents to correct their attitude to their duties.'
Anzhelika's mother claims how her husband is a great father who experiences short breakdowns every now and then.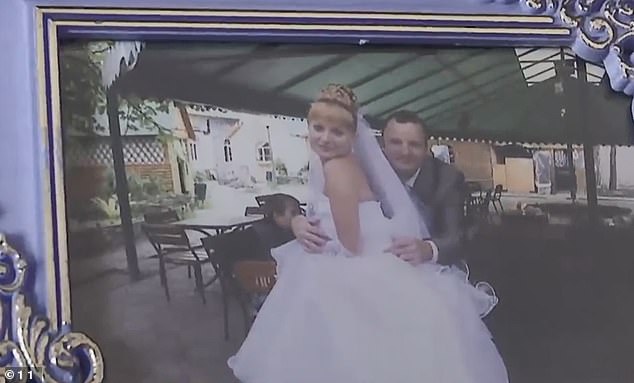 She said: 'His [Artem's] wife was in hospital for a week and he had to deal with four little children on his own.

'I do not say that he was right but I think he did it because of tiredness and exhaustion.

'He is a good father but everybody can have a little nervous breakdown.'
Galyna Babik, a woman next door, said: 'I have often seen him playing with his children. I could not believe he had done such a thing until I saw the video.'
Oleksy Dvoretsky, a local resident, said: 'Nobody here could believe that a father is capable to do something like that to his own child. Everybody is shocked.'
The investigation is still on and we don't know whether Artem would be found guilty for what he did, but the police says in case he is, his punishment would be a year of penal labor.
Take a look at the chilling incident in the video below.
Think your friends would be interested? Share this story!
What do you think ?
comments