I've recently came across a nice saying one of my teacher friends posted that goes "Sometimes I wonder if I have made the right decision becoming a teacher, but then I remember no other job allows you to watch tiny humans grow into amazing people because you never gave up on them," and honestly, it made me realize how special, caring, and compassionate one has to be in order to become a teacher.
Joe Dombrowski is one of those educators that makes a difference in the life of his students by creating fun and engaging lessons that encourage them to always strive for more and become good people. All this makes him feel beyond happy for being a teacher.
Mr. D became famous because of his brilliant idea to prank his students by giving them a spelling test using extremely difficult words they've never heard before. He knew this was going to be fun, but never though the amusing footage could go viral and make so many people laugh. It even caught the attention of our favorite host and ultimate prankster Ellen DeGeneres.  
Mr. D, as his students like to call him, told NBC 25 that when he posted the clip he never assumed it would be seen nearly six million times. He believes that's huge and explains how getting the call from Ellen blew him away.
"I woke up the next morning and there were a million views and then the next day there were 20 million views, and I have Ellen on the other line in a week so never did I ever think it would turn in to what I'm doing today."
Ellen invited Mr. D on the show and though it would be nice if she plays a prank on him, after which she handed him a check for $10,000. It didn't really come as surprise when we learned how the kind-hearted teacher decided to spend all of the money for the school.
He later told NBC 25 the reason behind this decision, saying:
"I like to say teachers do the best work when we work with each other and there are so many teachers around the world sharing their craft to help other teachers get better and give the best to our students who are really why we are doing what we are doing."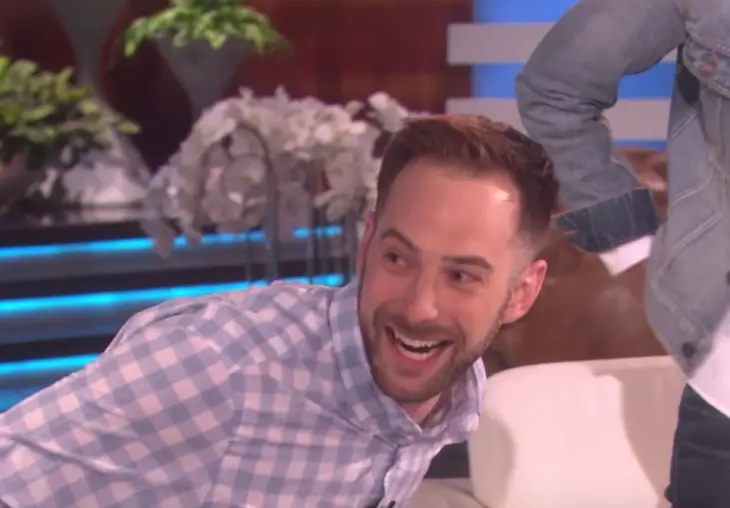 The compassionate educator didn't fail to amaze us again by putting his students and their needs before his own. This made Ellen invite him to the show once again and do another prank. Mr. D was stunned to see all of his students on the set of the show.
Once he saw them coming, he knew Ellen was up to something.
The show turned into a never ending series of amazing surprises. This really lift the holiday spirit and once again reminded us that Christmas is all about loving each other. Take a look at the videos of Mr. D's appearances on The Ellen Show and remember that sharing is caring.
Make sure you surprise someone you love this season.