Besides being one of the most famous actors that have ever walked this Earth, stunning Elizabeth Taylor was also a mother, a grandmother, and a great-gradmother.
Throughout her life, the Cleopatra star was married eight times to seven different people. She and Richard Burton tied the knot twice.
He love life was dubbed scandalous, to say the least, but out of all her marriages, she welcomed four children, Michael Wilding Jr., Chris Wilding, Liza Todd, and Maria Burton, ten grandchildren, and four great-grandchildren.
Most of her grandchildren resemble their famous grandmother. They are certainly happy they inherited part of their grandmother's beauty, which has been described over the years as everlasting.
Taylor passed away in 2011, six weeks after a congestive heart failure admission at the Cedars-Sinai Medical Center in Los Angeles.
Let's take a look at what her grandchildren do nowadays.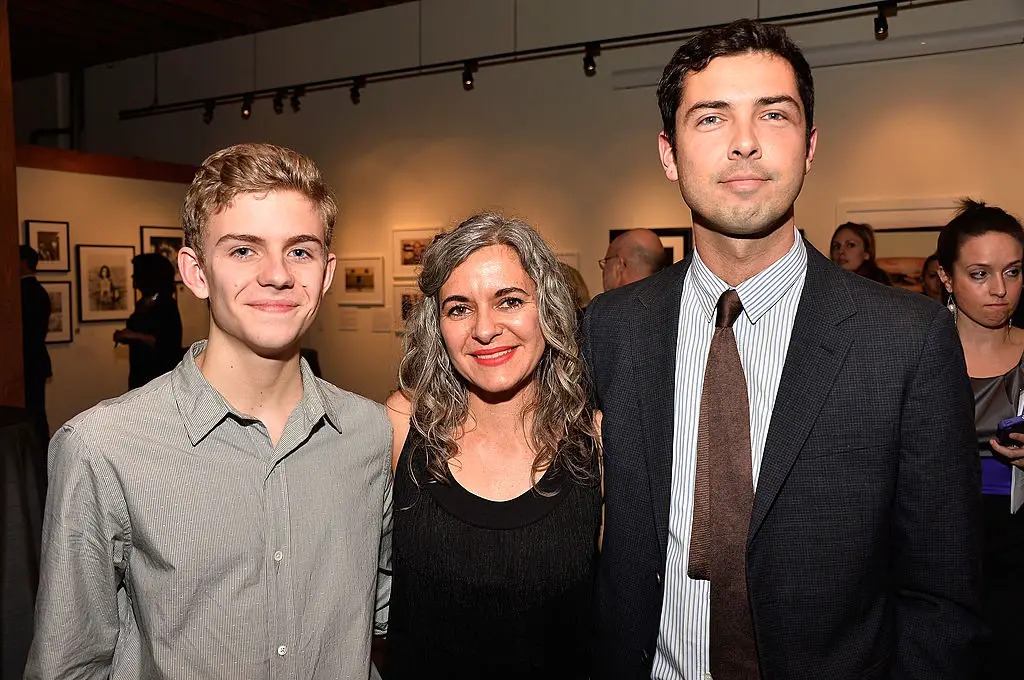 Laela Wilding is the daughter of Elizabeth's first child, Michael Wilding Jr. She resides in Portland, Oregon, and works as a graphic designer and a yoga instructor.
When she thinks of her grandma, Laela always speaks with plenty of love. "She was that person who saw injustice and started talking about it and never stopped talking about it," Laela told Today about Taylor in 2021.
Laela also recalled that her grandma loved doing her grandchildren's hair cuts and was very good at it. "She would look at you with a sidelong glance and say, 'Oh honey get me the scissors.' And she would start with a little snip here a little snip there. She was very artistic. She had a great eye."
Many agree that Laela is a spitting image of the actress.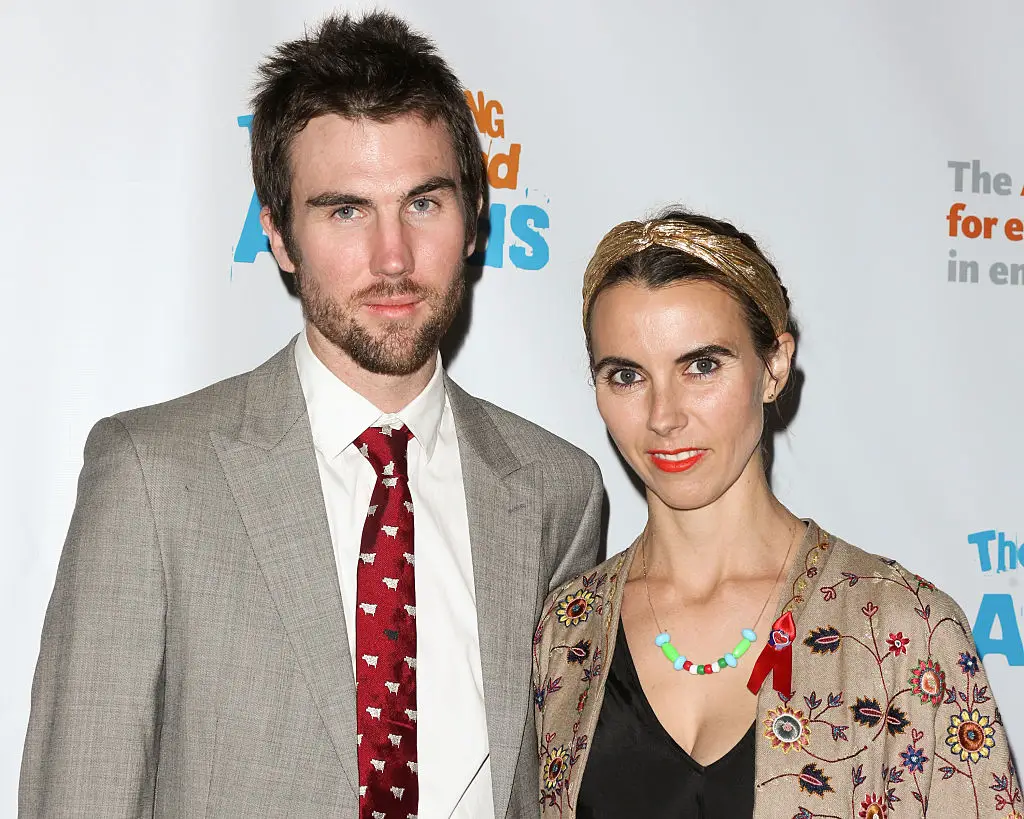 Laela Wilding's sister Naomi deLuce Wilding, who was born in 1976, is five years younger. Naomi and her husband, Anthony Gran, launched the Wilding Cran Gallery in Los Angeles in 2014 where Natali currently works.
"She had an idea that she was responsible for raising the younger generations in the family, you know," Naomi said about her grandmother. "It was important to her that she instilled those values in us, too."
"I remember sitting on the floor of her dressing room and just watching her get ready — just [watching] this sort of transformation unfold. Just because somebody is a superstar doesn't also mean that they can't be a loving, squishy, delicious grandma who was always welcoming us in," Naomi told Today.
Caleb Wilding is Taylor's first grandson who got adopted by her son Chris and his wife Aileen Getty following numerous unsuccessful pregnancies. Although he comes from a famous family, Caleb tends to stay out of the spotlight. What is known about him is that he's a motorbike enthusiast.
Andrew Wilding, Taylor's second grandson, was born in 1984. Unlike his brother Caleb, Andrew followed into his grandmother's footsteps and pursued a career in the entertainment industry.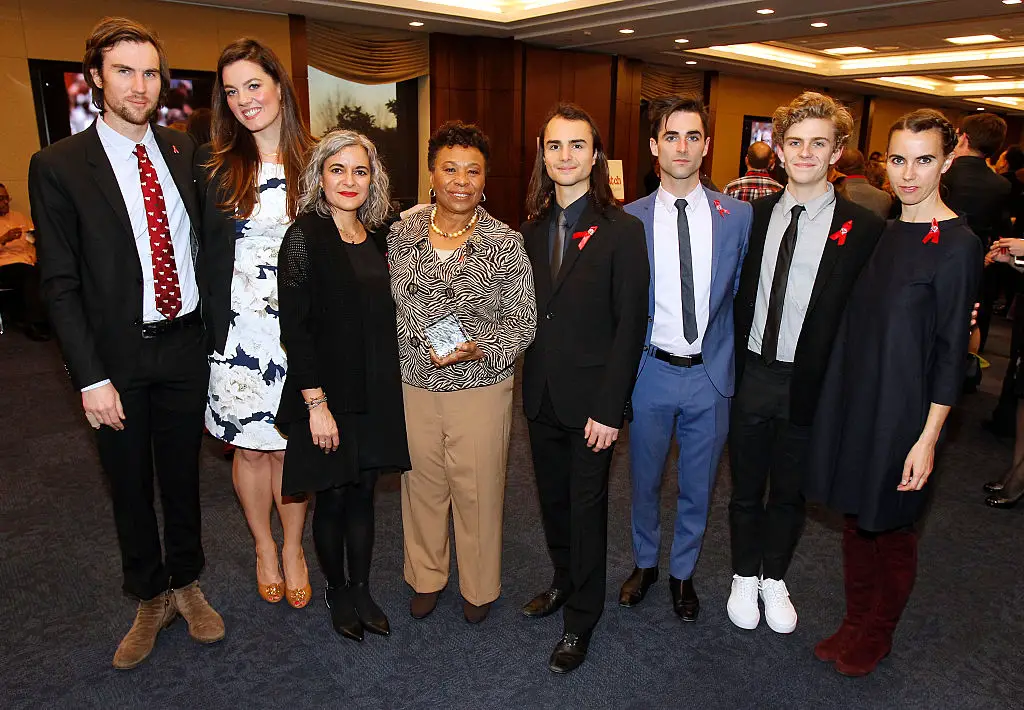 Tarquin Wilding, the half-brother of Laela and Naomi, born in 1989, is also part of the entertainment industry. Tarquin is best known for roles in the films Silent But Deadly (2012), Shameless (2011), and In Between (2009).
He describes himself as an aspiring filmmaker who enjoys motorcycles and dogs. Just like many of Elizabeth Taylor's grandchildren, Tarquin also participates with the Elizabeth Taylor AIDS Foundation.
"My grandmother was a total badass! I can't help but be inspired by her unbreakable courage, and boundless generosity. I want to continue her legacy, and be a part of the fight towards securing a better future for those living with HIV/ AIDS, and to one day see an AIDS free generation!"
Lowell Wilding is the second child of Christopher Wilding and Margaret Carlton. He's born in 1991 and is currently working on the Elizabeth Taylor Archive.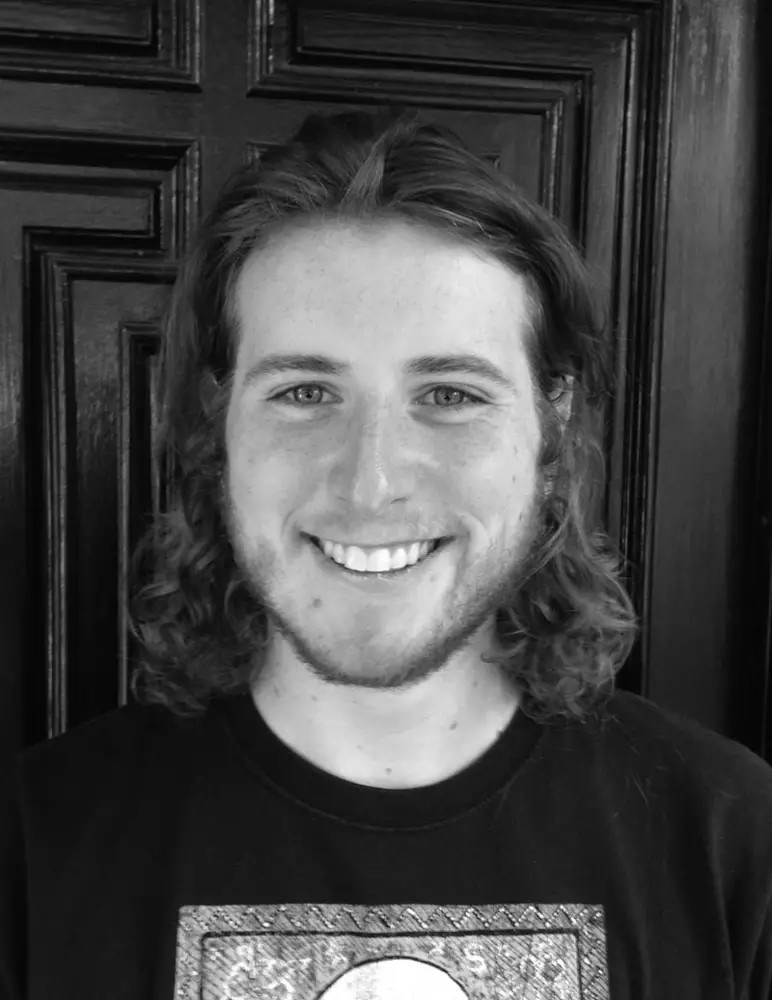 "I was always in total awe of the good my grandmother was able to accomplish in her lifetime. She could so easily have done nothing, like so many others. Instead she fought, she cared, and she worked for people suffering with HIV/AIDS. I hope to do whatever I can to preserve and continue that legacy," he said.
Quinn Tivey is the son of Liza. He attended the University of Southern California to study film, and he also has an MFA from the School of Visual Arts.
"I always knew her as grandma, but in her real life, she was still larger than life," he said of Taylor in 2019, according to The Morning Show. "She was an amazing matriarch."
In an interview with The Hollywood Reporter, Quinn said, "We would lay in bed together, watching movies, chatting — she would give me advice. Those are some of the ways I remember her most." Quinn said.
Taylor's ninth grandchild is Rhys Tivey. He currently performs as a trumpeter, singer, and songwriter.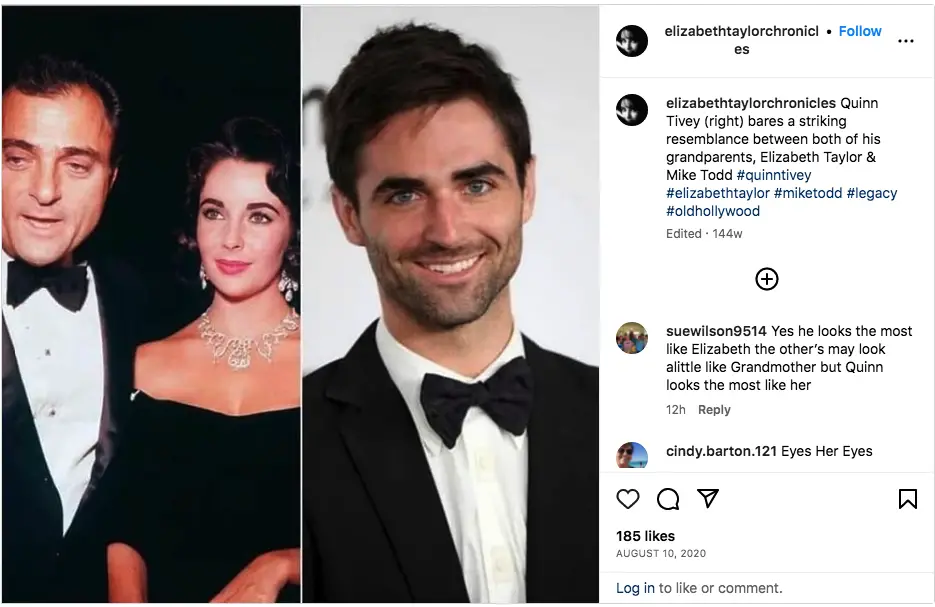 "Without concern for color, culture, or class, my grandmother would acknowledge the soul of every person she met and treat them with great respect. And yet she was never afraid to call out BS if she picked up on it. To reach the level of power and success she did and maintain a genuine concern for others' wellbeing is truly admirable, and her legacy in the fight against HIV/AIDS embodies that humanitarian passion. Every day, I am inspired by the encouragement she gave me and so many other people," Rhys says.
Elizabeth Carson isn't Taylor's actual granddaughter, but the daughter of Elizabeth's adoptive daughter, Maria Burton.
"For my junior and senior prom, she did my hair and makeup," Elizabeth told Town & Country. "Once, while we were discussing makeup, I told her we should go to Sephora, which turned out to be a terrible idea. We had fun for the first 15 minutes, but then she was recognized, and we quickly had to be escorted out."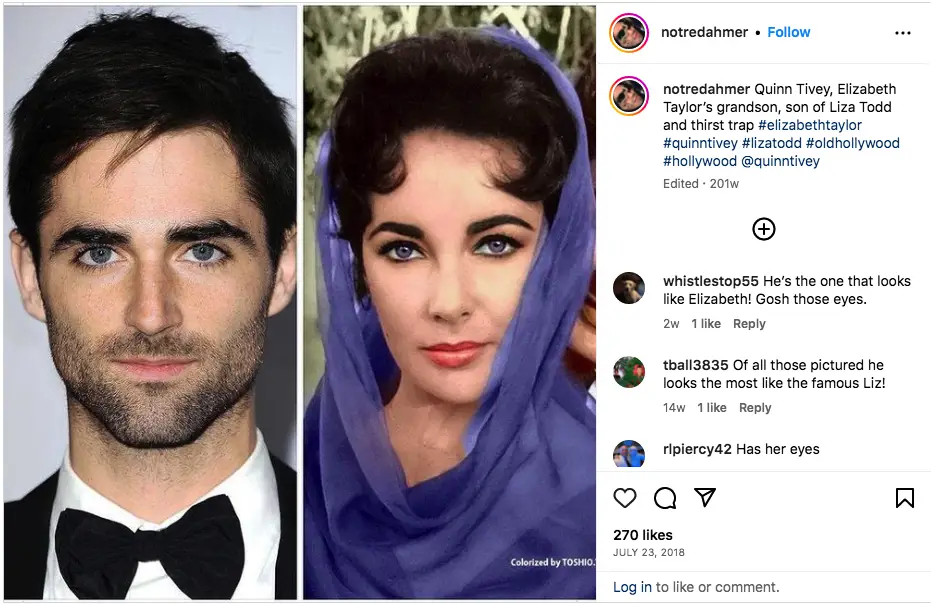 The youngest of the late actress' grandchildren is Richard McKeown, Maria Barton's son. He lives out of the spotlight and not much is known about him.
One thing is certain, all of Elizabeth Taylor's grandchildren do their best to keep their grandmother's legacy alive, mostly through her foundations.
Please SHARE this article with your family and friends on Facebook.
Bored Daddy
Love and Peace