The acts of creating music and dancing are all magical by themselves, but some people are so talented at moving their bodies to the rhythm that they lift this experience to a whole new level. 
Alexander Dennis Volk, dubbed Mister Piano, is one of them. When his talent blends with his creativity, we get even more convinced in the saying that "dancing is the hidden language of the soul."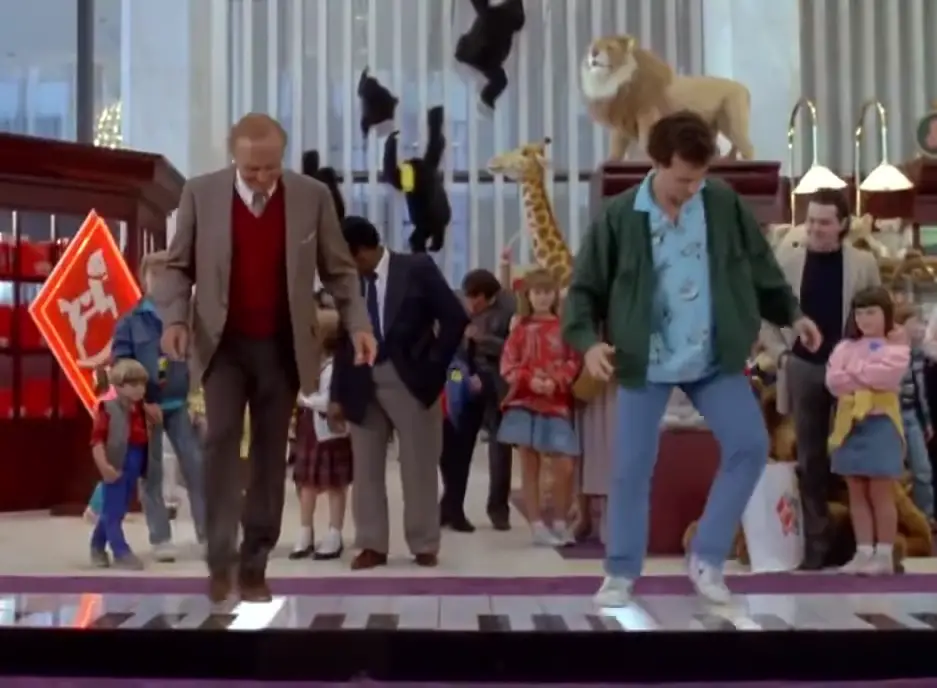 He and his dancing partner recreated one of the most famous scenes, that of Tom Hanks and Robert Loggia playing on a giant piano at a toy store in "Big." 
The place they chose to show their music and dancing skills at was the Top Shopping Mall in Bremen, Germany.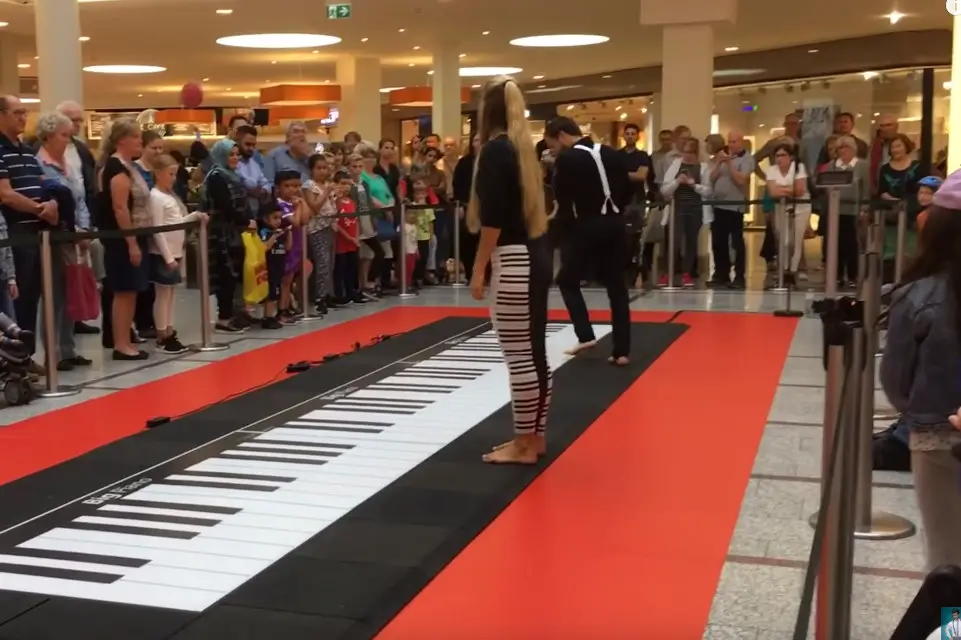 Mister Piano is a famous name in his home country and beyond. This is his short bio. 
"Mister Piano, real name Dennis Volk, has changed from a class clown to a creative exceptional entertainer on the piano. At the beginning of his career, he mainly played accompanying music for events – always with his own piano – so his tendency towards creativity, extravagance and visionary thinking soon became apparent. The shows and ideas that he has developed from this have brought him to various TV programs and are popular with organizers all over Europe."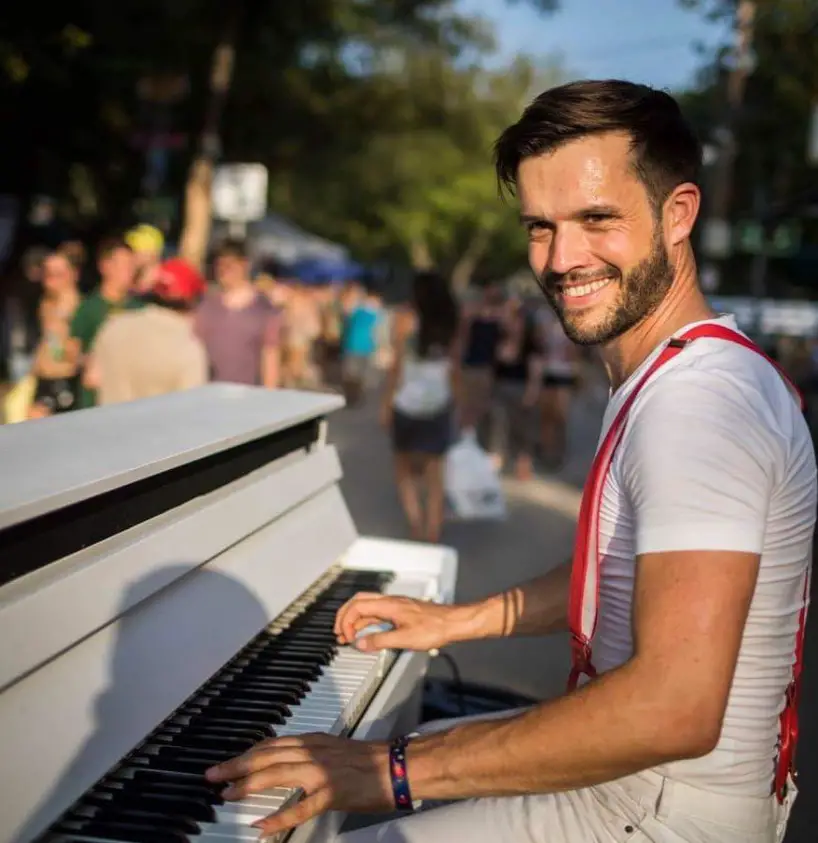 People are always eager to watch him create his music and dance on famous hits in front of large crowds and patiently wait for him to announce the next location of his one-of-a-kind performances. 
The fun begins the moment Volk starts 'walking' on the large piano keys. His partner, wearing piano keys leggings, watches him do his magic before she joins in.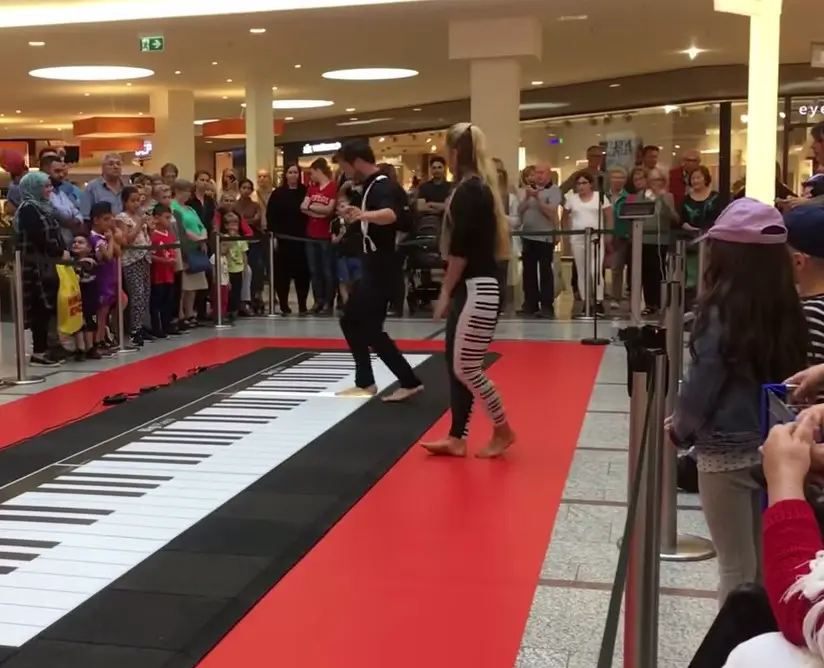 This time, this incredible duo opted for a version of Heart and Soul without missing a single step.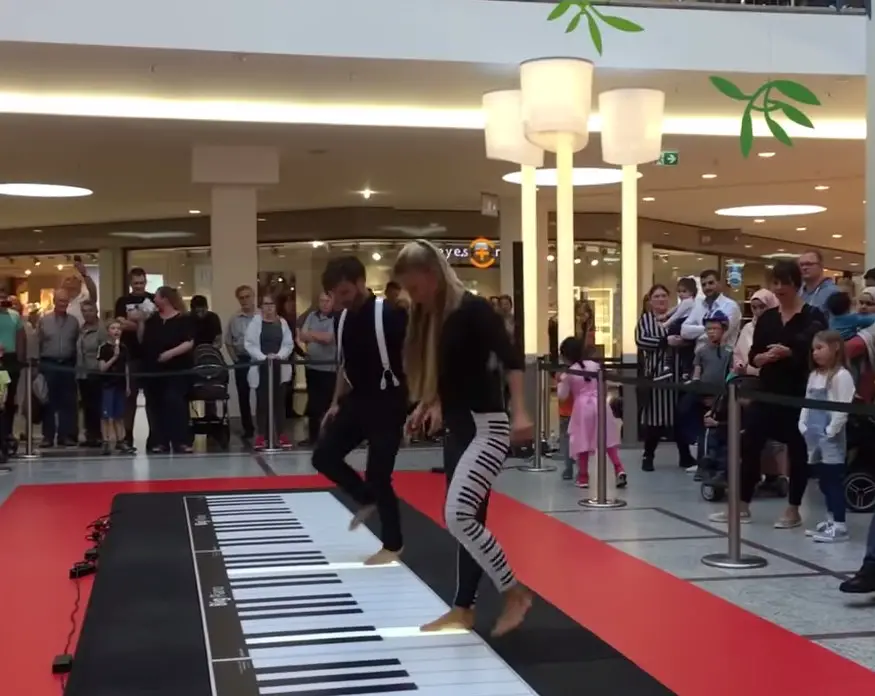 Wearing matching suits and showing off their astounding energy, Volk and his partner ask from the crowd to join in the fun by clapping to the rhythm.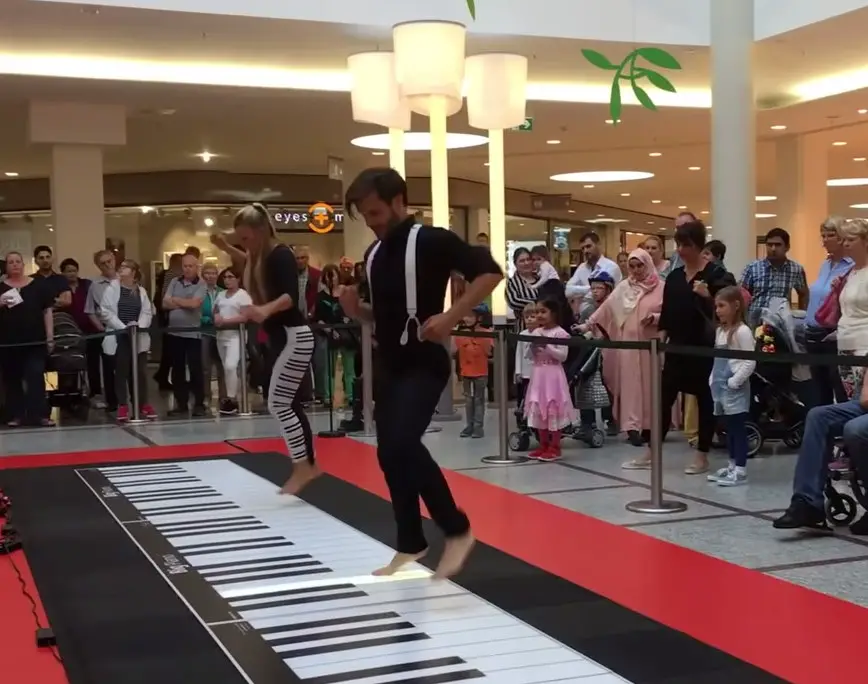 The best thing is that those not living in Germany can enjoy Volk's talent too as he makes sure he uploads his videos on YouTube. 
Needless to say, they are all seen millions of times.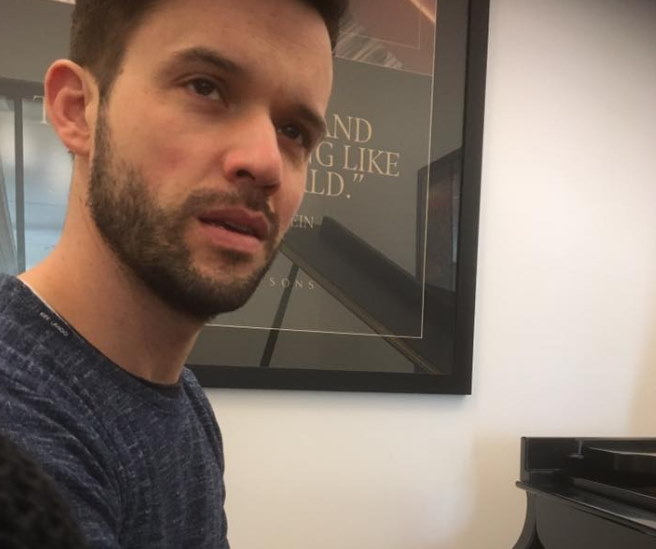 People were overwhelmed and made sure they tell Volk and his partner how much they enjoyed their performance. 
"That was an amazing piano performance one of the coolest things I've ever seen," one person wrote.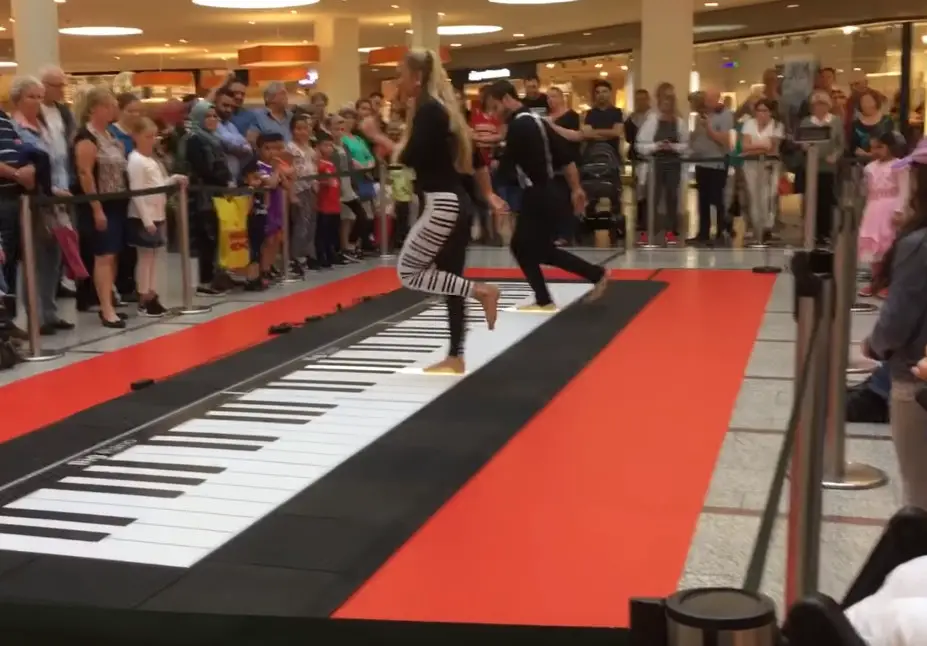 "Awe, this was so cute and of course we love her piano leggings and his matching black and white outfit," another added. 
This dance choreography is so cool that one can't help by dance along.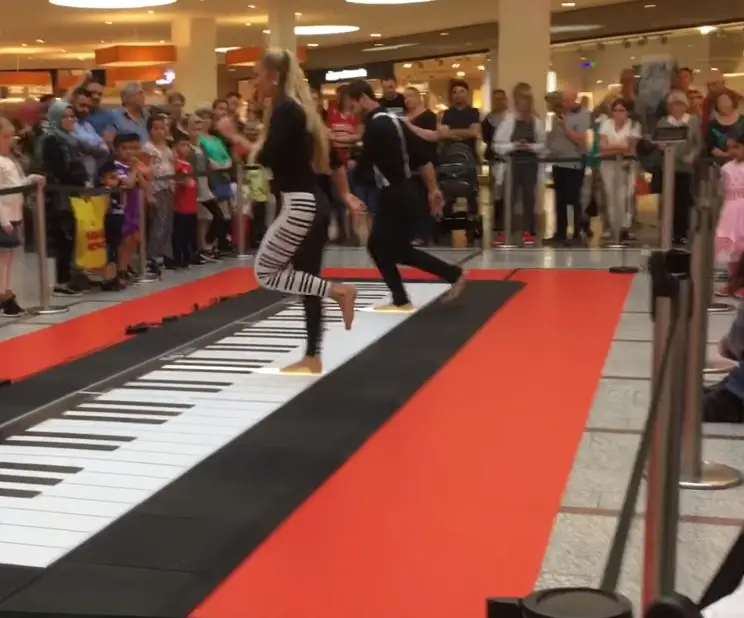 Take a look at the video below. This truly is something we don't get to see very day. Enjoy!