The 26th United Nations Climate Change conference is being held from October 31 to November 12 in Glasgow, Scotland, United Kingdom this year. This annual event aims at assessing progress in dealing with climate change, which is something everyone should be concerned about. Twenty-five thousand delegates from 200 countries are attending, including President Joe Biden.
President Biden has demonstrated concerns regarding the climate change a number of times, slamming the previous administration led by Donald Trump for placing the issue "behind the eight ball a little bit" after pulling out of the Paris climate agreement.
Former POTUS Donald Trump didn't stay silent. During the conference, a video of President Biden closing his eyes for over 20 seconds before an aide approached him vent viral. It was posted on Twitter by Zach Purser Brown, with The Washington Post. Biden is seen opening his eyes and clapping just as the speech finishes.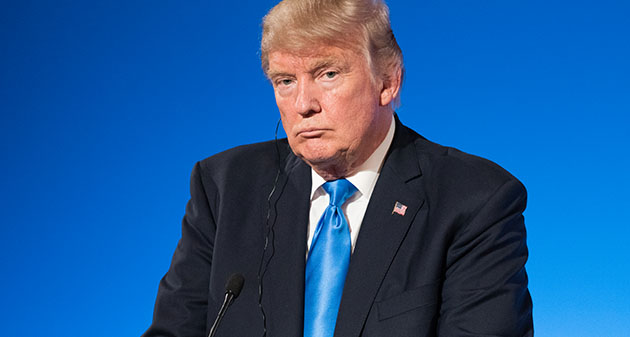 Donald Trump has raised the question of Biden's age and health numerous times before, including during the debates and the campaign preceding the 2020 presidential elections. During the first debate, hosted by Chris Wallace, Trump interrupted Biden 128 times, and Biden ended up calling his opponent "a clown."
Well, when it comes to Trump's plan of running for president again in 2024, many believe that age and health might be an issue for him as well.
Speaking on MSNBC, as reported by The Hill,  former White House aide Omarosa Manigault Newman suggested that Trump would benefit from speaking about how he's actually feeling. "I think, going into 2024, I'm really more concerned that Donald Trump hasn't come forward and talked about his health," she said.
"I don't know if he will even be healthy enough to run in 2024, and I think he needs to come clean to the American people about where he is on that before getting into a very stressful and strenuous race for the White House," she added.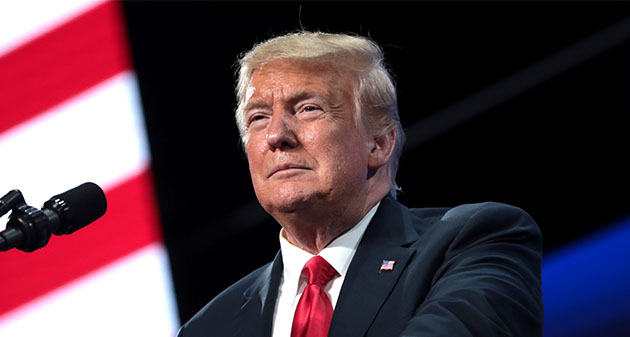 Trump's niece, Mary Trump, also believes that Donald's health and age might be a problem. "Remember, he's 75, not in good health, and there are the criminal investigations into him," she told Business Insider. "Hopefully, something will interfere with his ability to run but, if all things are equal, he will." 
Despite that, Donald Trump still won't stop slamming Biden. Just recently, he said that his administration is "an embarrassment."
"I think you have to say an F and not an F+. It would be an F," Trump said on Justice with Judge Jeanine when asked to grade the administration. "It's a failed administration. It's a disaster. I've never seen anything like it." 
He then added that no matter who runs the country, he wanted it to succeed because he loves America more than anything.
"I would love to see him do well," Trump told Pirro about Biden. "I don't think there's ever been a greater embarrassment as an administration, and we had everything ready to go."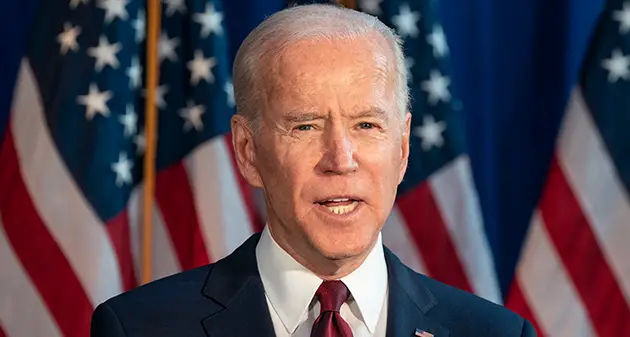 Trump issued a statement regarding the ongoing Climate Change conference claiming many of the topics discussed were hoaxes.
"Even Biden couldn't stand hearing so much about the Global Warming Hoax, the 7th biggest Hoax in America, followed closely behind by the 2020 Presidential Election Scam, Russia, Russia, Russia, Ukraine, Ukraine, Ukraine, Impeachment Hoax #1, Impeachment Hoax #2 and, of course, the 'No Collusion' finding of the Mueller Report," Trump wrote in his statement.
"Biden went to Europe saying Global Warming is his highest priority, and then promptly fell asleep, for all the world to see, at the Conference itself," he added. "Nobody that has true enthusiasm and belief in a subject will ever fall asleep!"